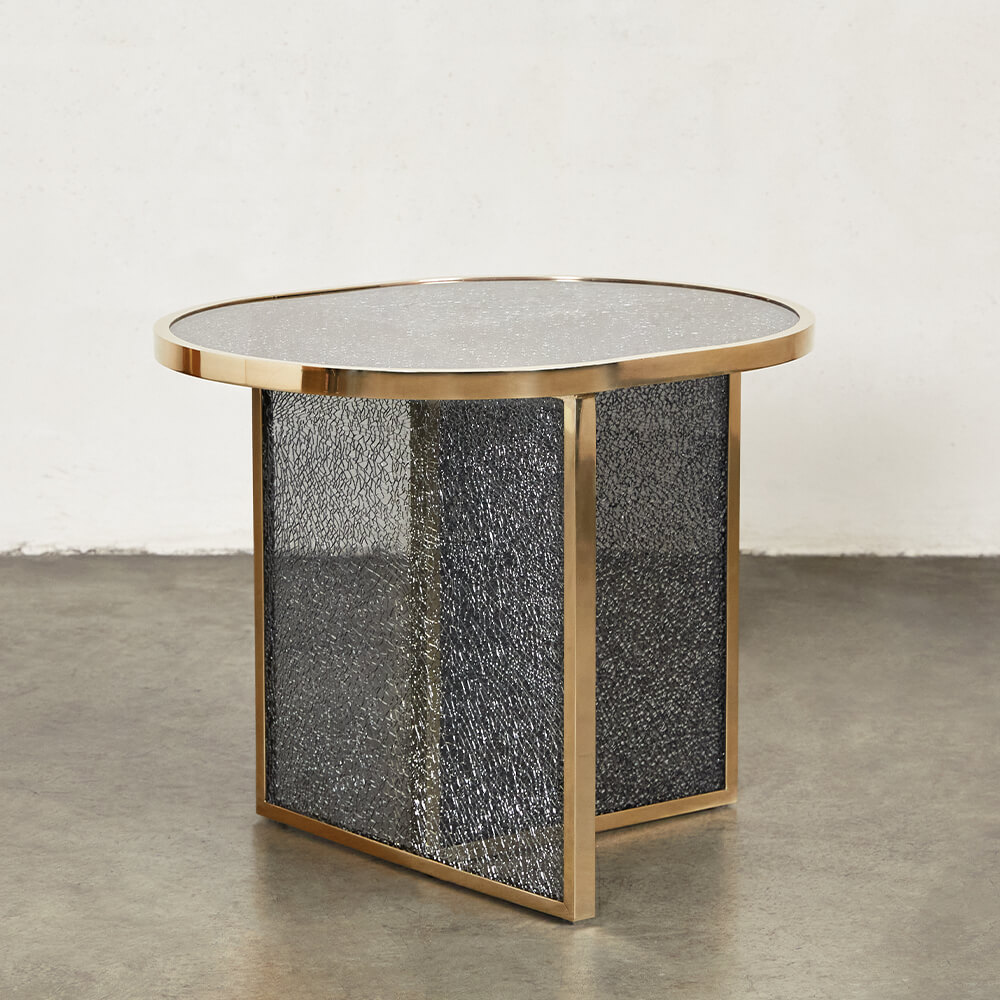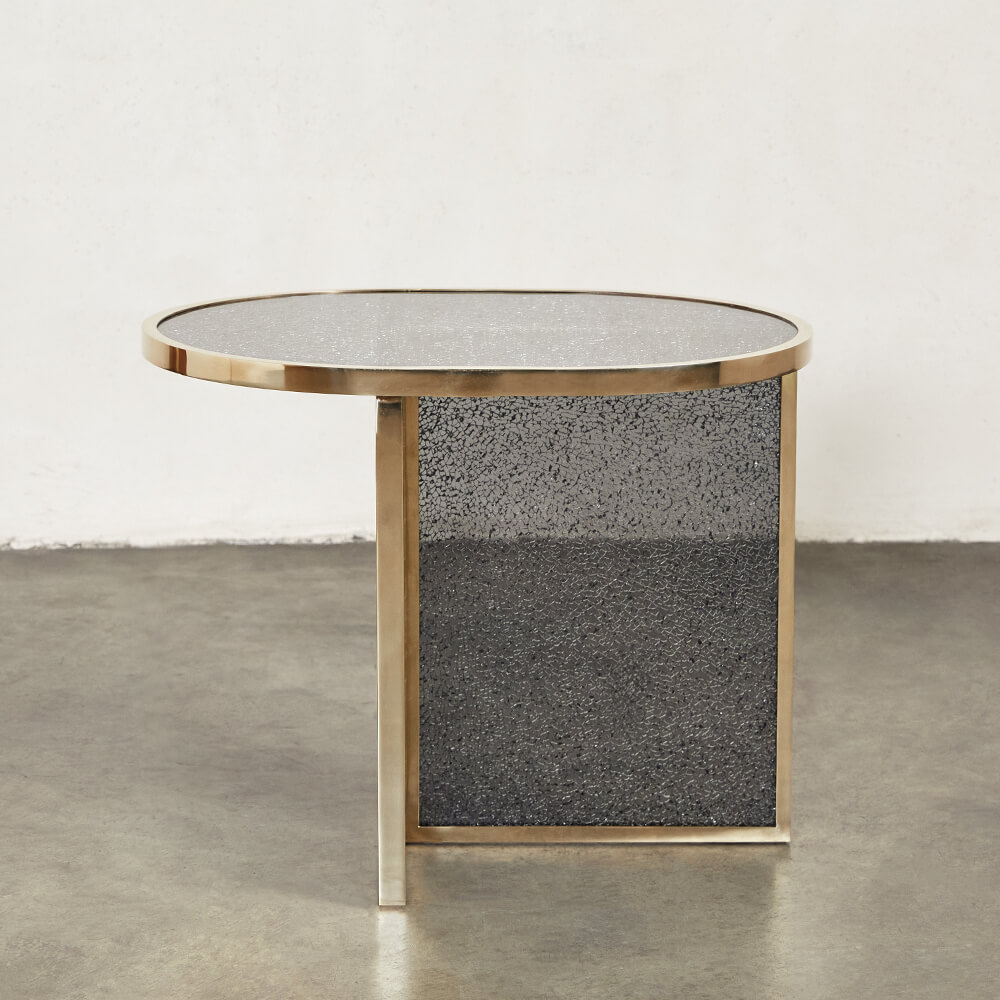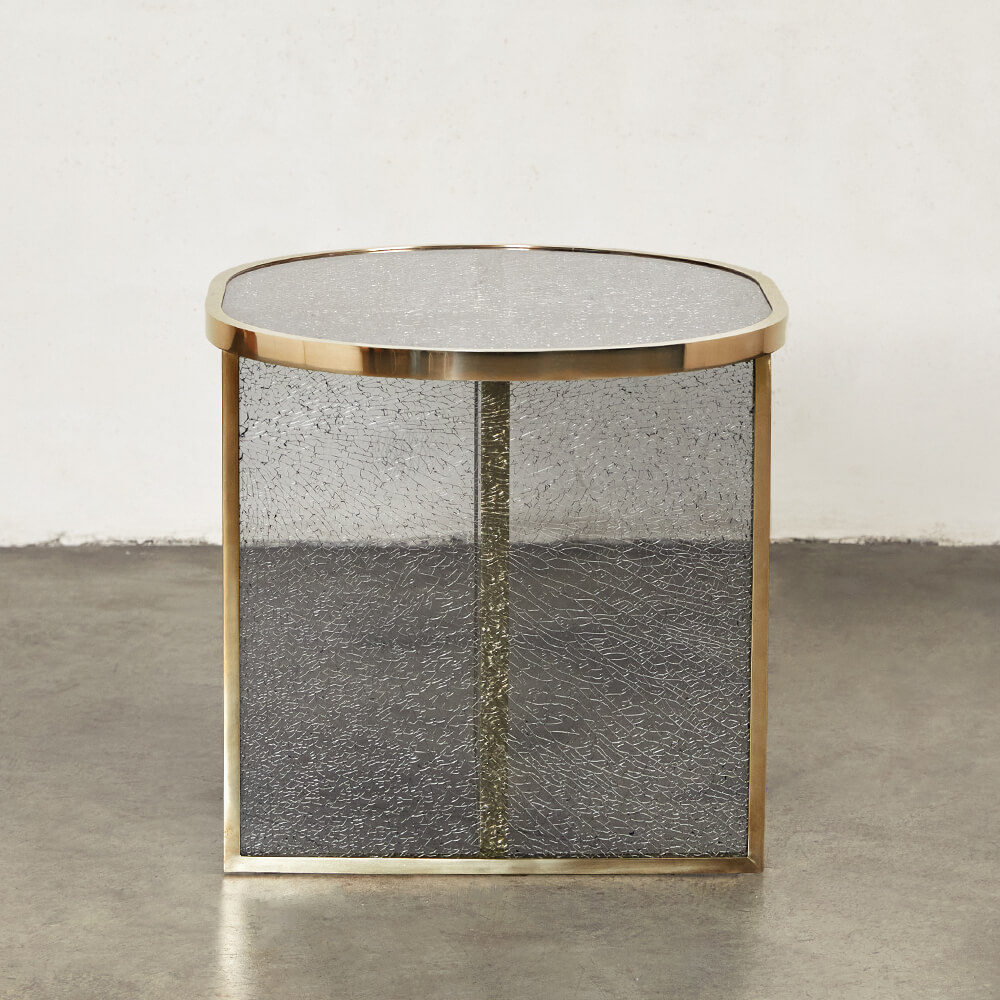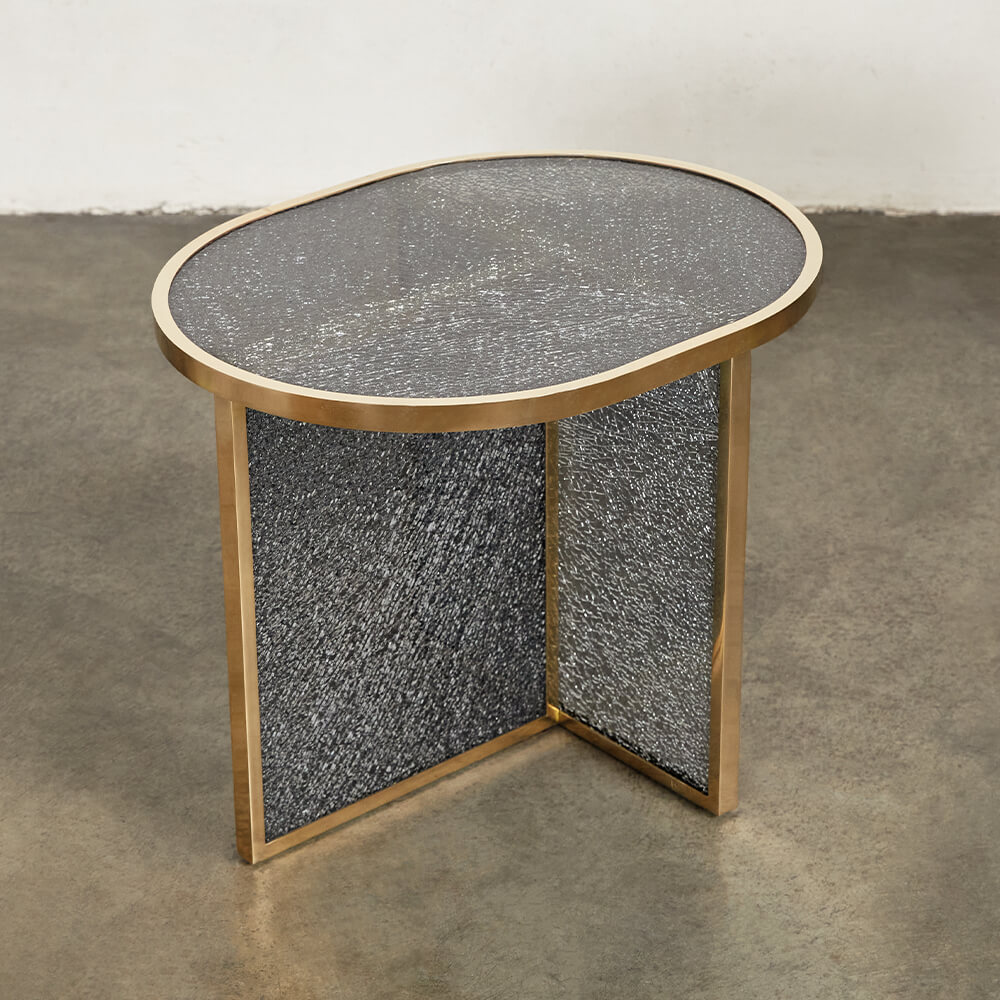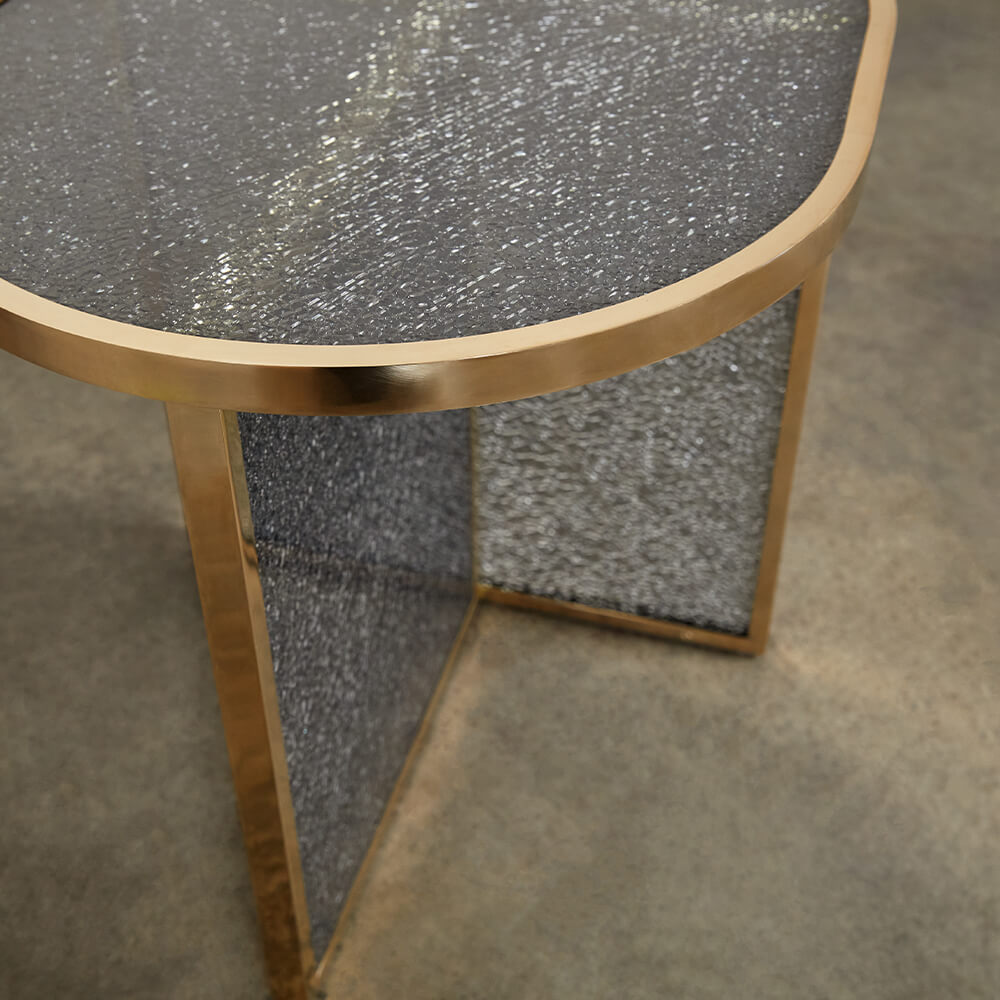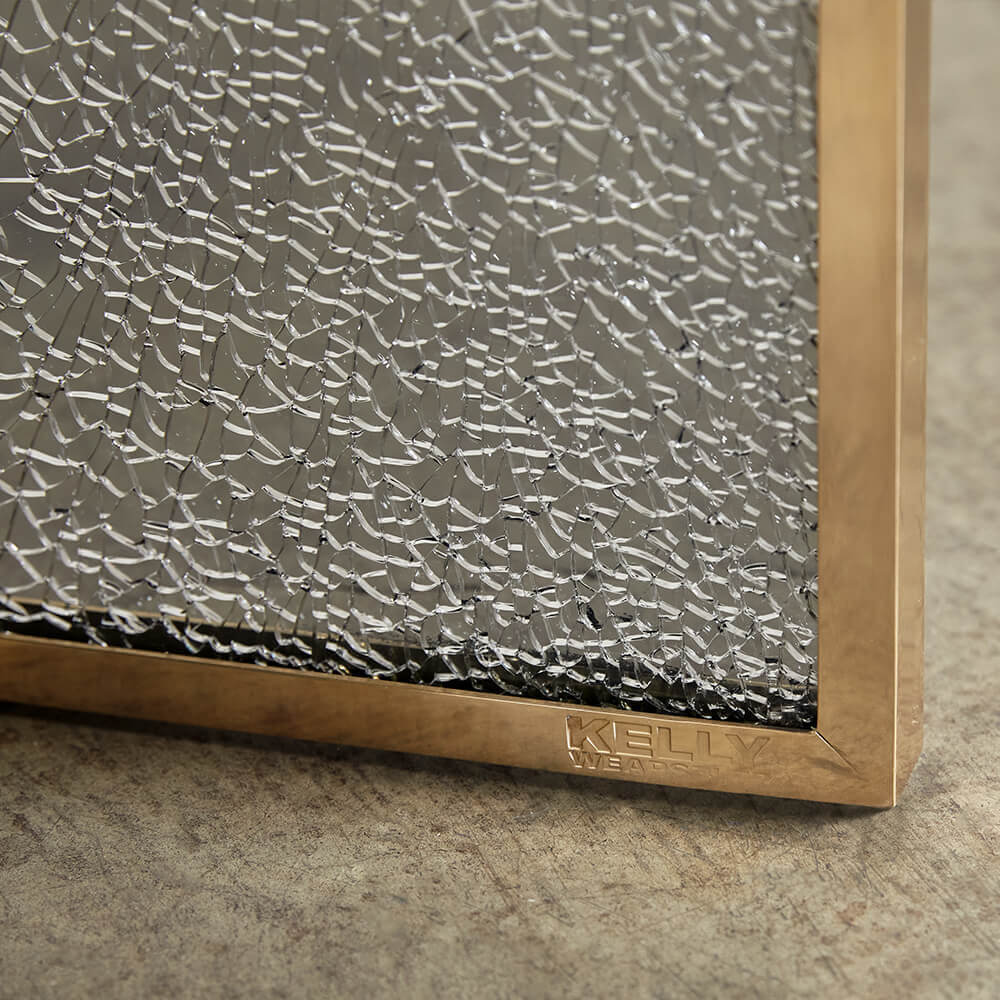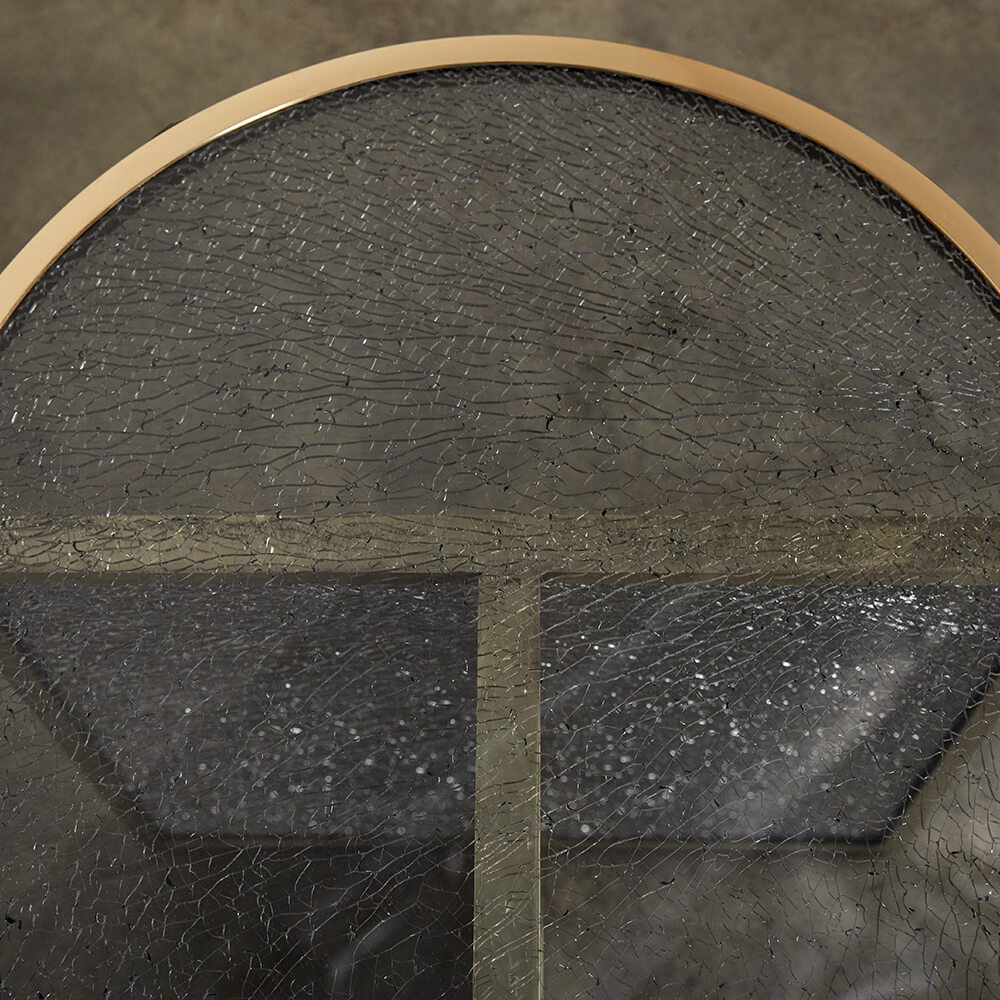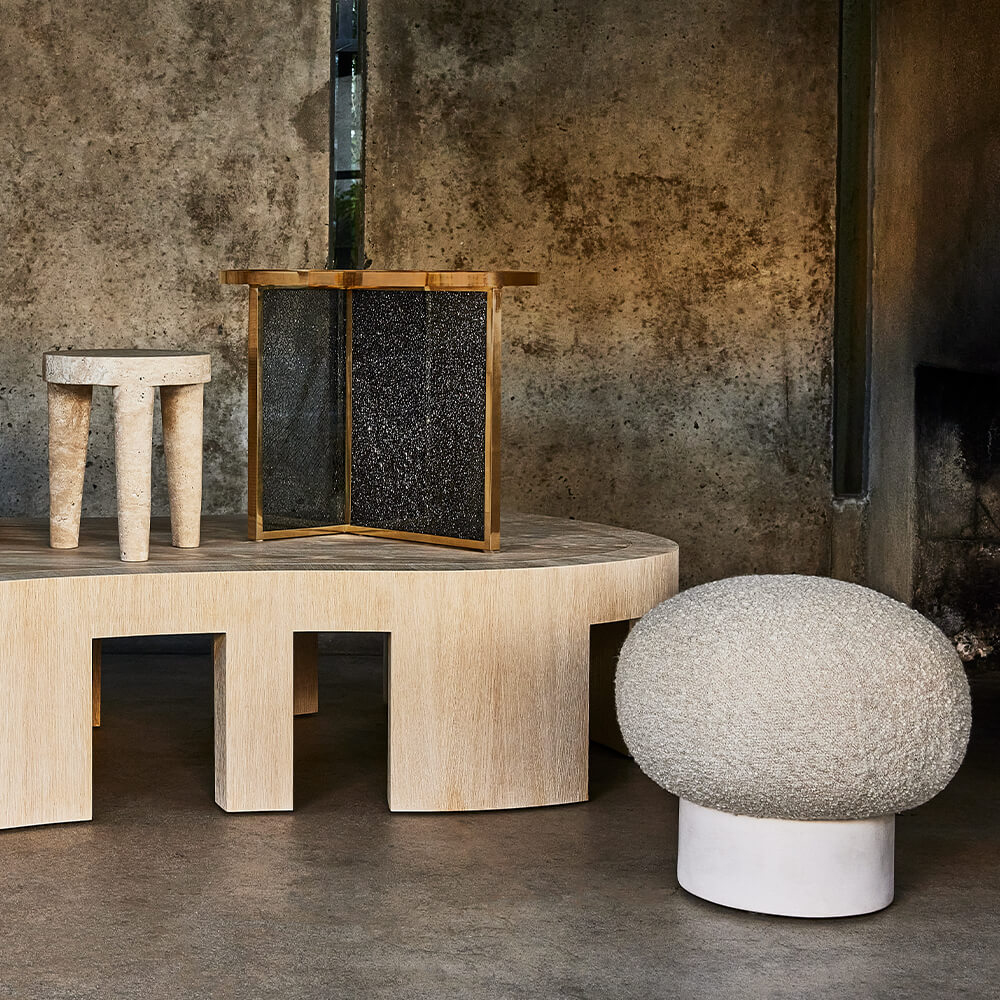 fractured side table
Select color
In Stock: BURNISHED BRASS WITH SMOKED CRACKED GLASS
This strikingly modern table is beautifully textured, mixing raw and refined elements. Each panel of tempered glass is hand-fractured, creating a juxtaposition of materials with an elegant Antique Brass edge banding.
Dimensions
25" W x 20" D x 20" H
Shipping
This item ships using our White Glove Service. Domestic and international delivery available. Price is exclusive of packing and shipping fees. Please contact us for custom shipping quotes.