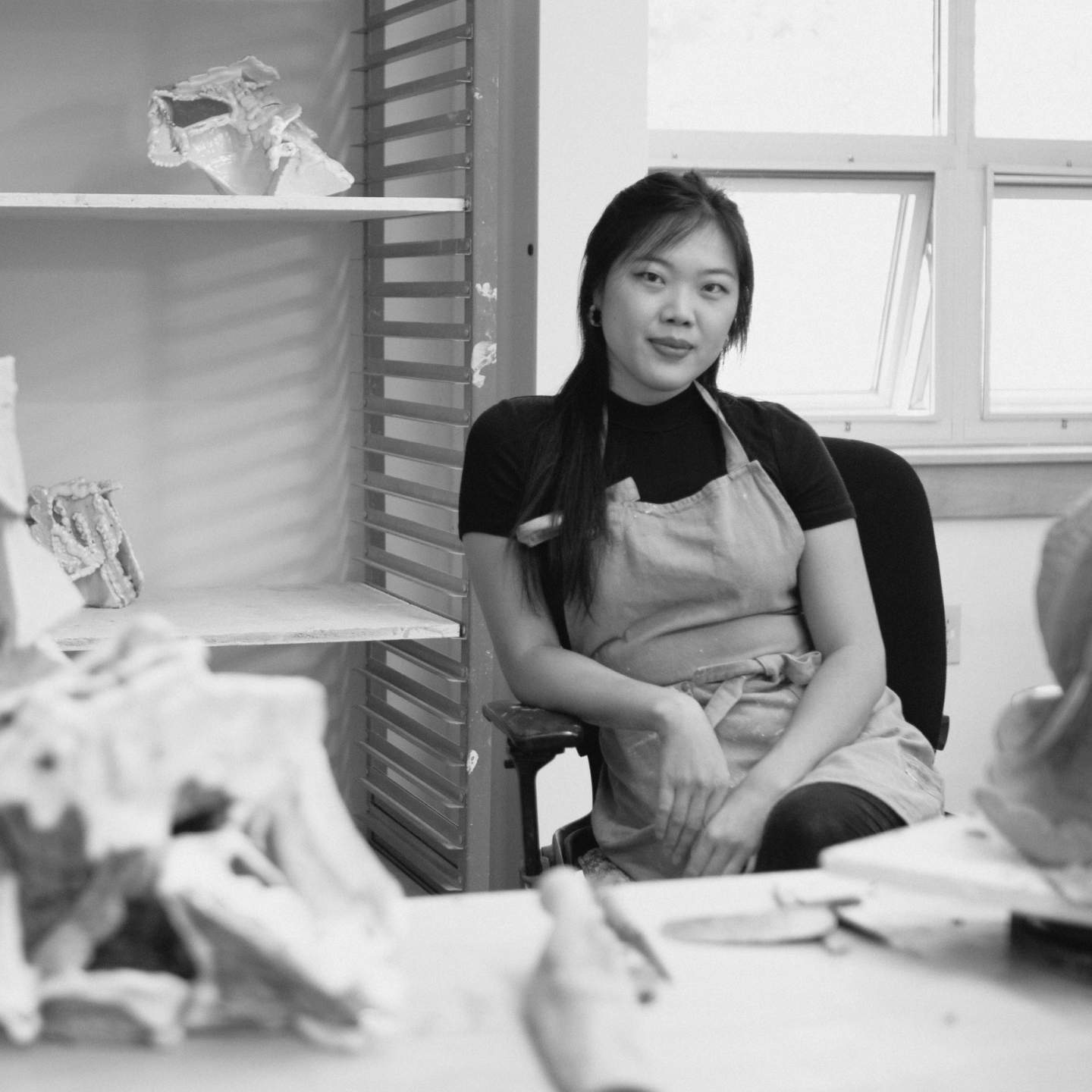 YehRim Lee
Los Angeles, California
YehRim Lee is a Seoul Korea-born ceramic artist based in Los Angeles whose critically acclaimed works have been on display in a variety of renowned exhibitions nationally and internationally. Working with natural terracotta stone through unorthodox experimentation using special glazing techniques and layers of rich colors, YehRim's designs feature abstract forms that arise organically in result of a distinctive process.

The ancient firing process and hand-made technique associated with traditional Korean onggi craftsmanship remain evident in YehRim's designs, lending each strong silhouette its highly textural surface that seemingly crystallizes, fragments and distorts. Applying traditional methods learned in Korea and China mixed with an intuitive approach, YehRim Lee combines an inventive use of materials with a harmonious blend of colors to conjure designs that intersect sculptural art and functional design.

Exclusive to Gallery - The Terra Collection is distinctive in its exploration of materials and craft, emphasizing the unique qualities of terracotta stone in a series of sculpturesque table and wall art designs. Due to the intrinsic nature of clay material, each piece is one-of-a-kind with subtle differences.
Read More
THANK YOU
Thanks for Signing up. We'll be in touch.
ITEM LIMIT
Cannot Add Product to Cart, Quantity Exceeds.