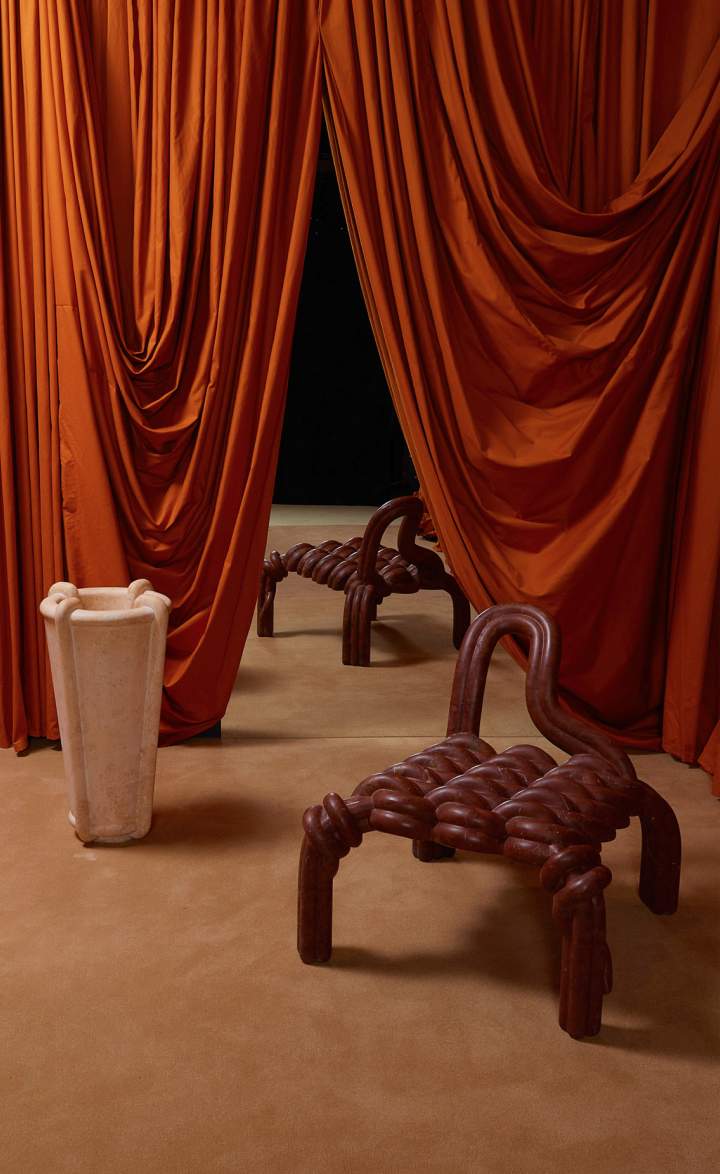 Nudo
project:
location: null
ARCA, the global purveyor of the most exclusive natural stone, tiles and wood, presents an original collaboration with Kelly Wearstler for Miami Art Week 2022.

Through an exploration of materiality, color and form, the NUDO Collection includes 16 pieces of furniture and 6 accessory pieces that convey themes of unity while exploring the beauty of natural stone.

Through a distinctive merger of nature, the human hand and technology, NUDO transforms marble into sculptural softness, inspired by the ancient craft of weaving and the simple beauty inherent in interconnected fibers. Wearstler's knotted, rounded, and ribbed forms are amalgamated and materialized into uniquely scaled and functional designs with the help of ARCA's state of the art craft and manufacturing techniques, and a mutual passion for natural stone.