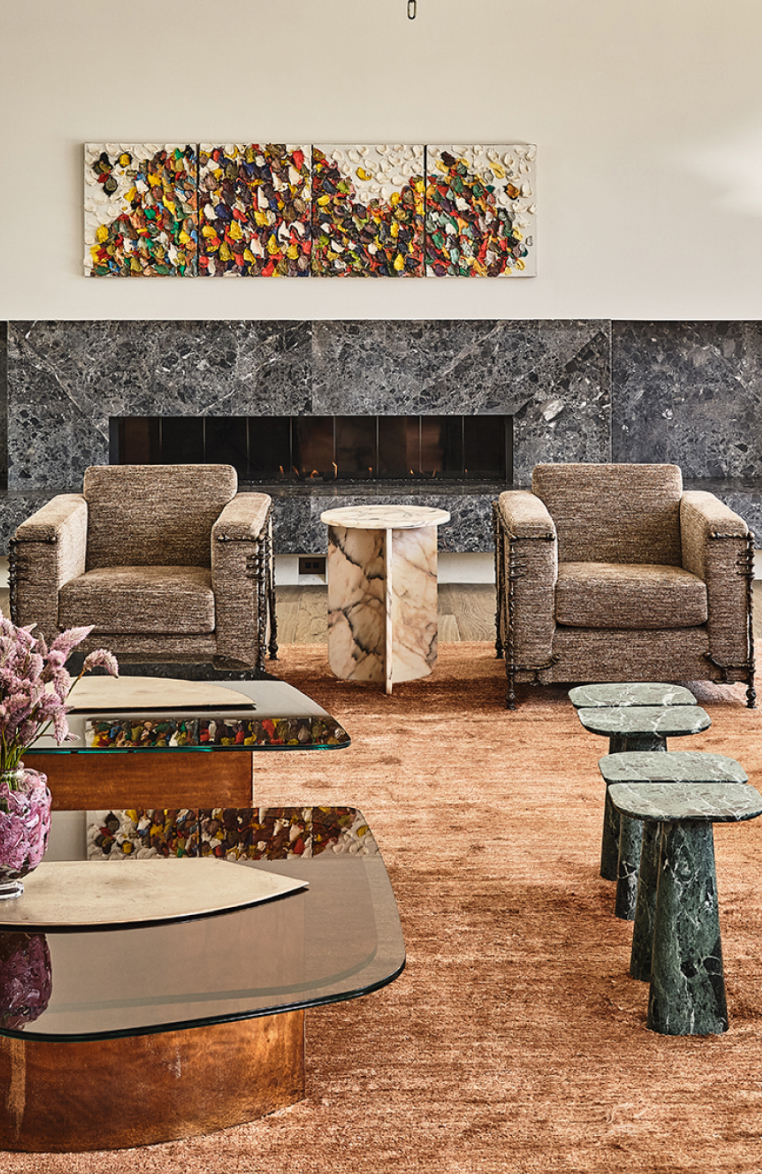 MAGNUM OPUS
project: Residence
location: Los angeles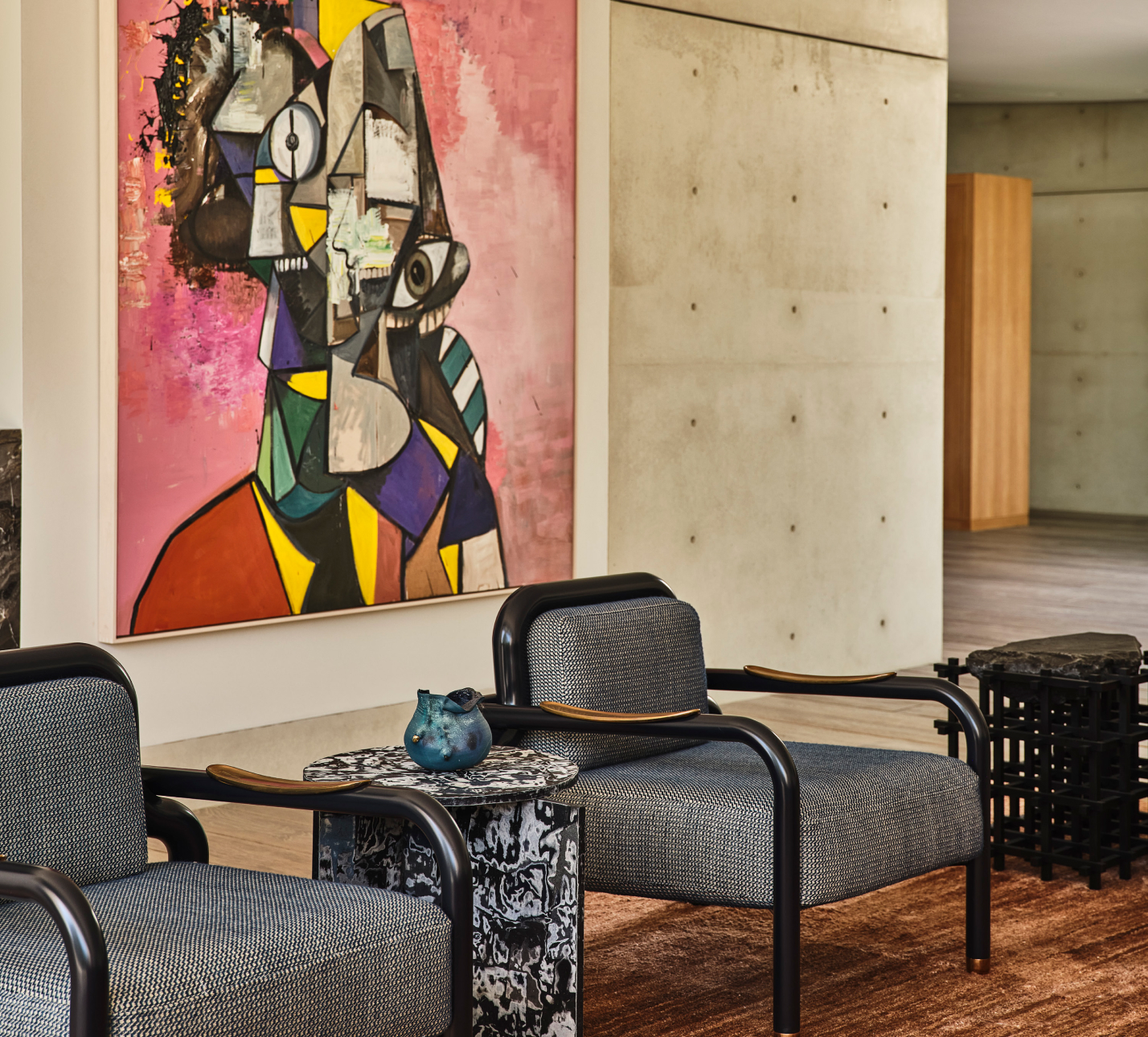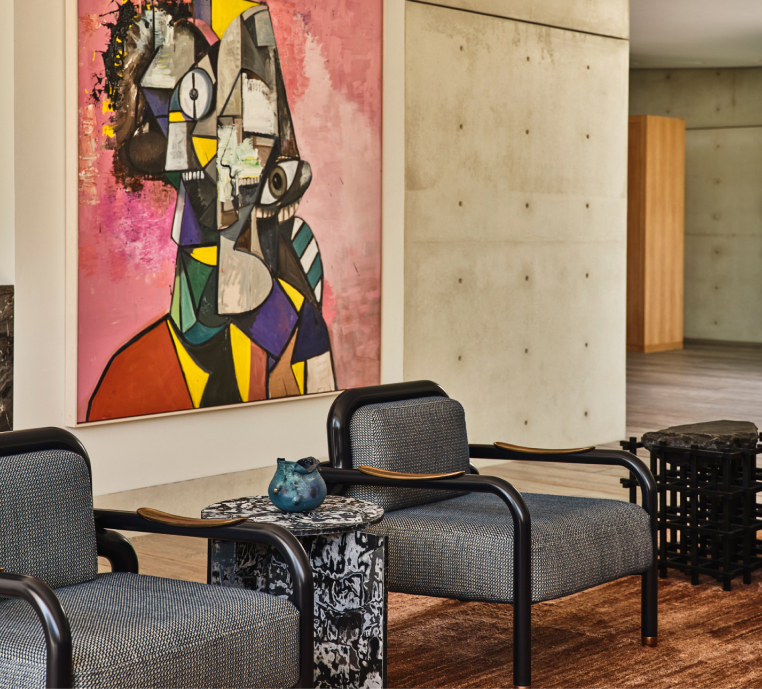 When an architect and an interior designer collaborate on a project, it's a kind of glorious pas de deux where each participant's talents enhance the others. For this Los Angeles residence, architect Marwan Al Sayed of Masa Studio and Kelly Wearstler converged creative talents to create an unparalleled aesthetic experience.

At the core of this project is an inherent indoor-outdoor living scheme, featuring a breathtaking circular courtyard meticulously paved and centered around a majestic old-growth olive tree. Encompassed by glass walls and sliding doors, this outdoor haven effortlessly engages in a harmonious dialogue with the interior.

Within the residence, a palette of autumnal hues takes center stage, skillfully deployed to counterbalance the austere backdrop of concrete architecture. A curated interplay of vintage treasures and bespoke commissioned pieces adds layers of character, enveloping the space with a distinct sense of soul and warmth.