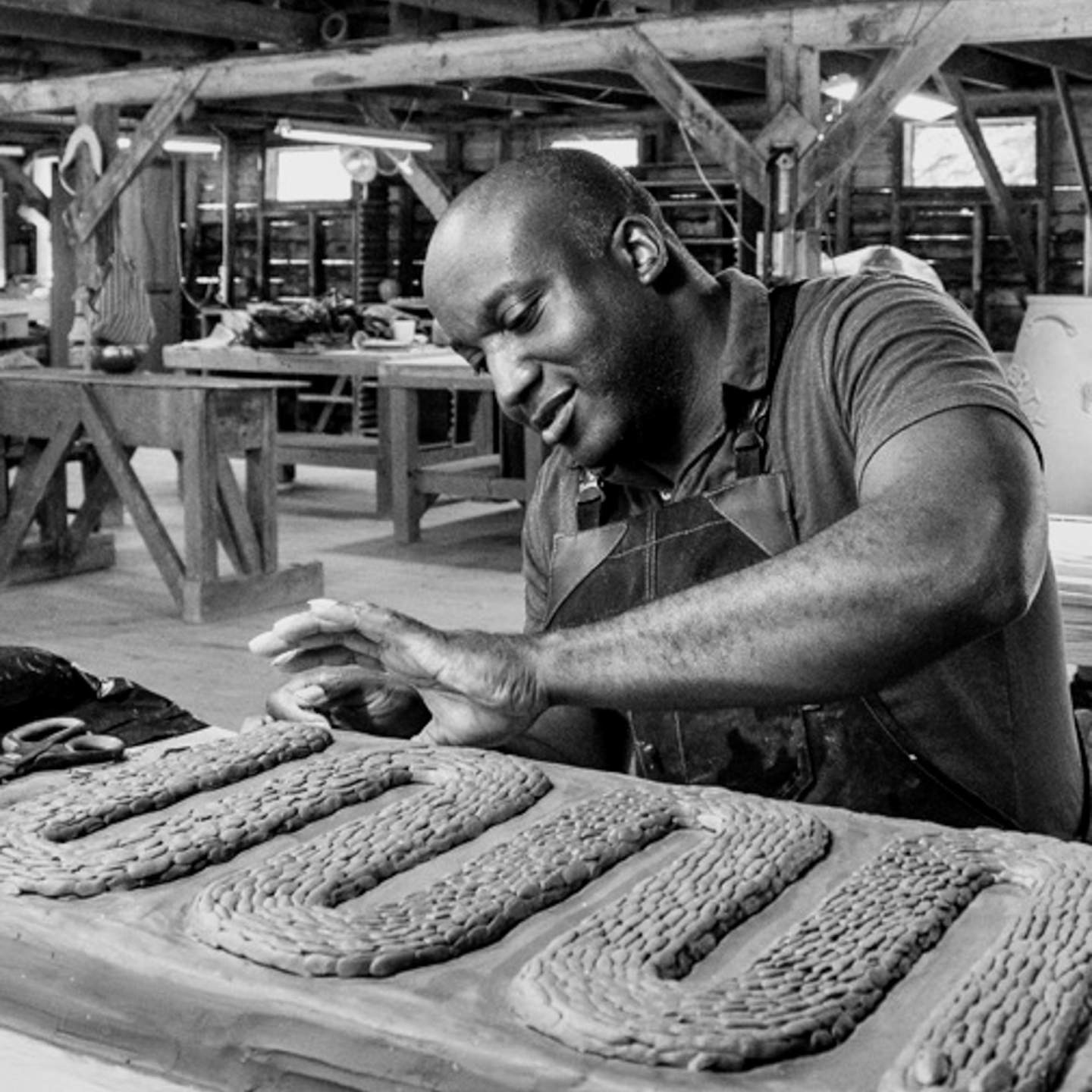 Ebitenyefa Baralaye
Detroit, Michigan
Ebitenyefa Baralaye is a multi-faceted ceramicist, sculptor, designer and educator based in Detroit, Michigan. His dynamic works - which have been exhibited nationally and internationally - are a deep exploration of cultural, spiritual and material translations of objects interpreted through a diaspora lens and abstracted around the aesthetics of craft and design. After receiving a BFA in ceramics from the Rhode Island School of Design and an MFA in ceramics from the Cranbrook Academy of Art, Baralaye began teaching ceramics at the College for Creative Studies.

At the nexus of Ebitenyefa's designs is an experimental approach to ceramic sculpture refined by the artist over the past decade. Through an intricate process of press-modeling clay forms, Ebitenyefa creates durable, lightweight plaster press-molds entirely by hand.

The exclusive Baobab collection made for Gallery is comprised of richly textured terra-cotta, press-molded clay vessels with sculptural forms reminiscent of the trunk and limbs of an African Baobab Tree. Due to the distinctive press-molding technique Baralaye uses, each vessel in the series embodies similar forms with subtle variations in surface patterns.