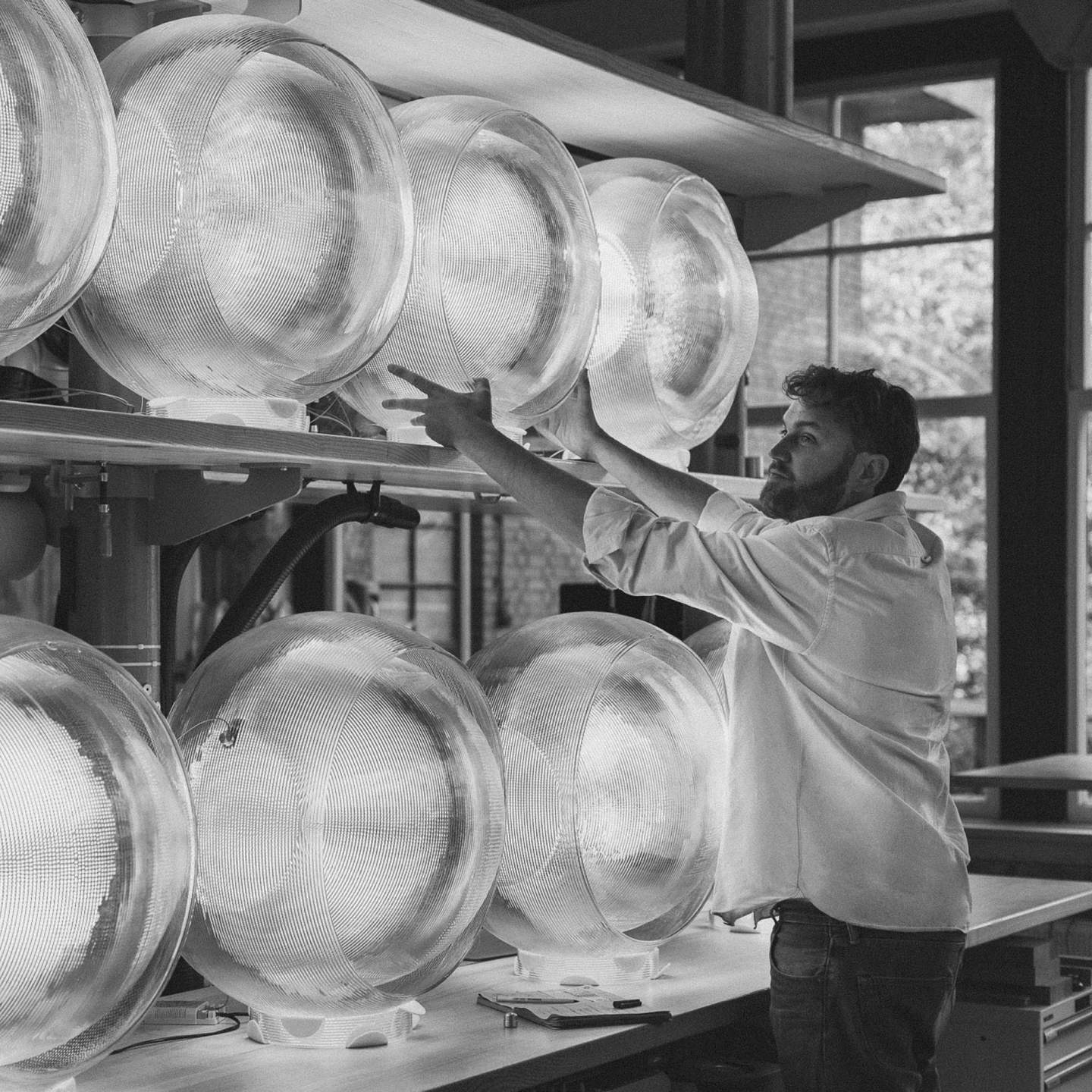 Kooij
Zaandam, Netherlands
With a coalesence of traditional craftsmanship and state-of-the-art technology, Dutch artist Dirk van der Kooij produces one-of-a-kind functional art through playful extrusion of unlikely materials. Among his critically acclaimed works, which have been acquired by reputable exhibitions nationwide including Stedelijk Museum, MoMA, Centre Georges Pompidou, Vitra Design Museum, The National Museum, Oslo and the Design Museum in London - the pioneering "Endless Chair" won acclaim in 2011 as the first furniture design constructed by low-resolution 3D printing.

Holding a strong point of view on materiality and craft, the Kooij collection gives new purpose to recycled elements in a range of sculptural and tactile designs that reflect the artist's reverence of both technological and traditional craftmanship. Hinging on a formal exploration of 3D printing as a rapid prototyping process, Kooij designs capture the beauty found in reclaimed materials. Dictated by the limitations of a 30-year-old extruding robot and the intrinisc nature of plastic, each design is truly unique.
Read More
THANK YOU
Thanks for Signing up. We'll be in touch.
ITEM LIMIT
Cannot Add Product to Cart, Quantity Exceeds.