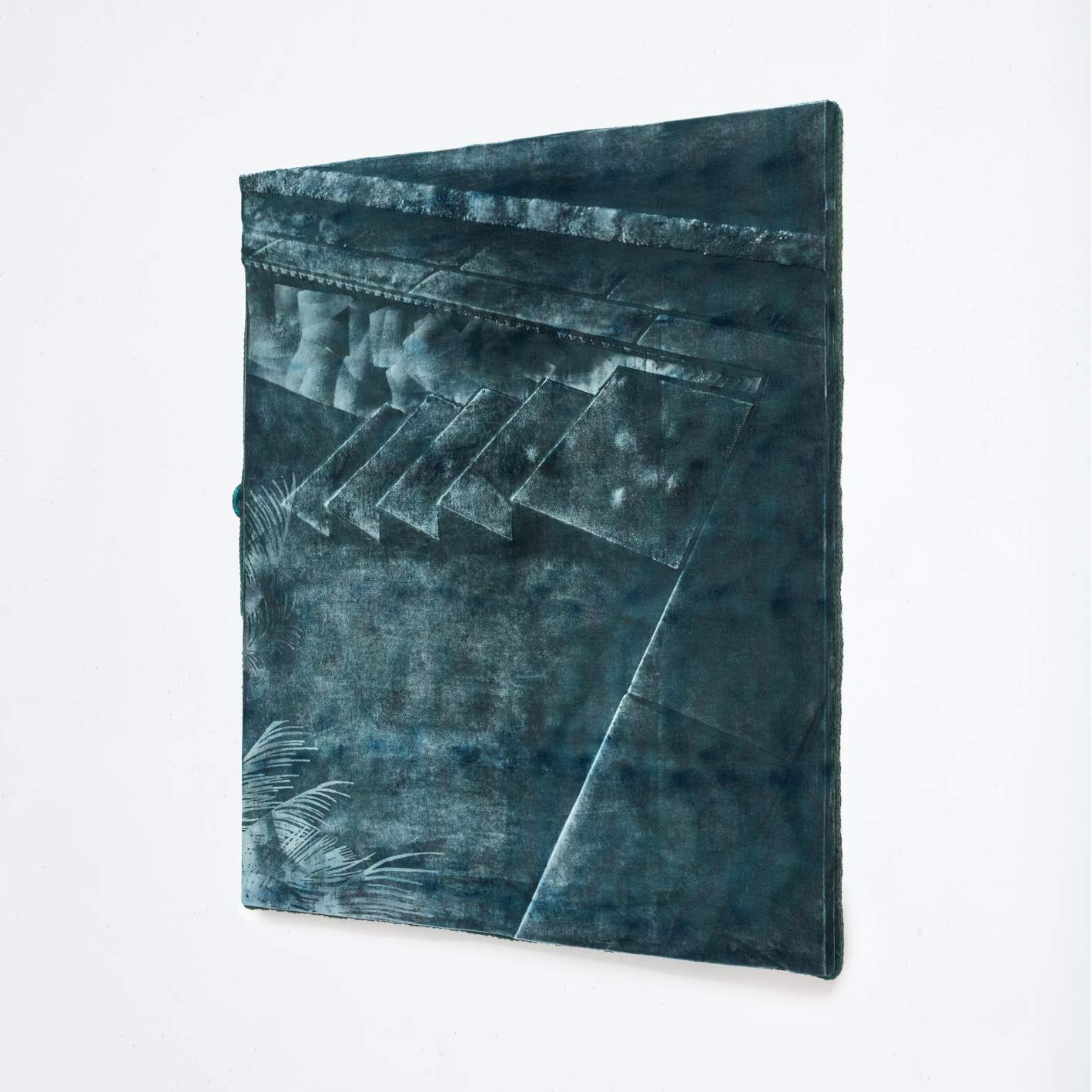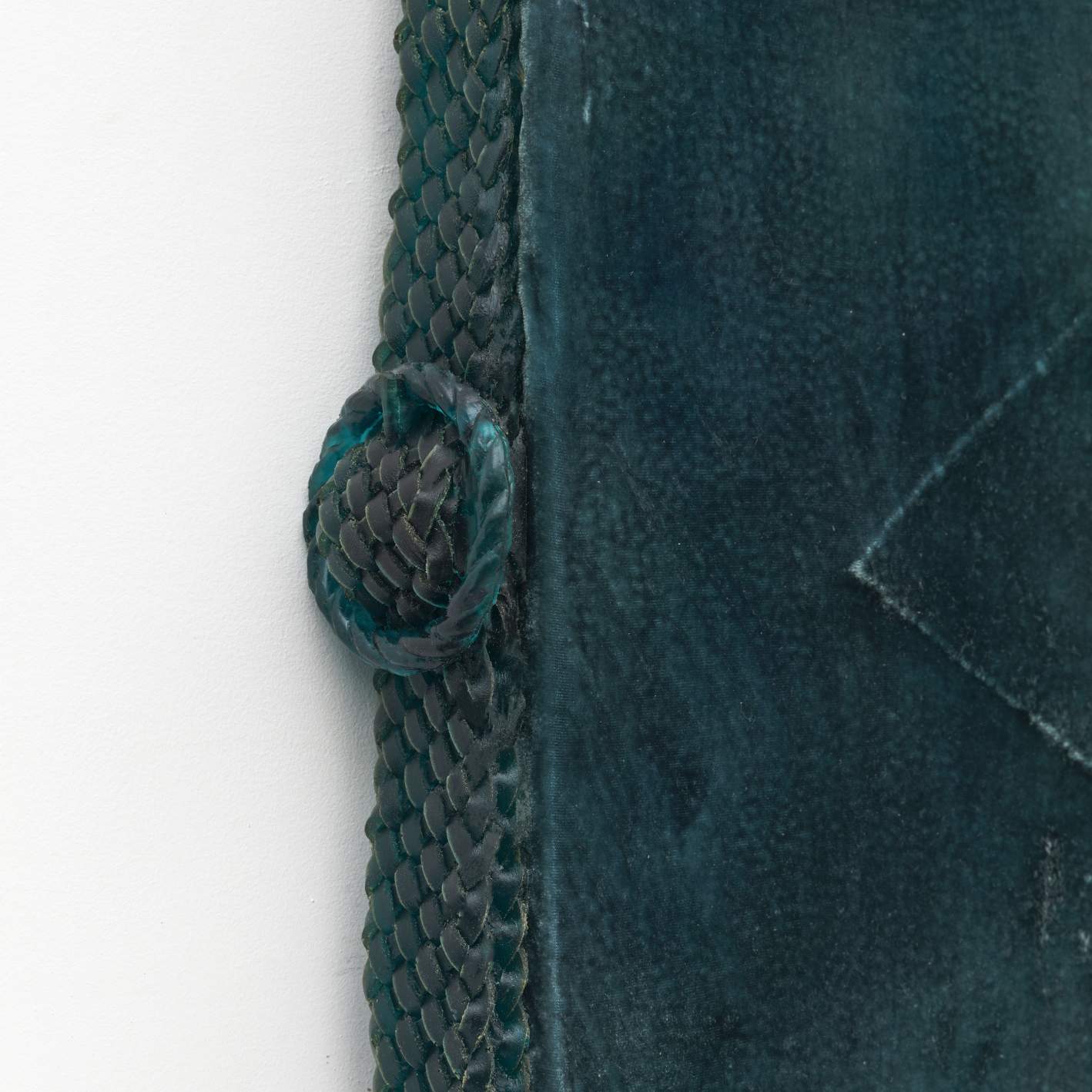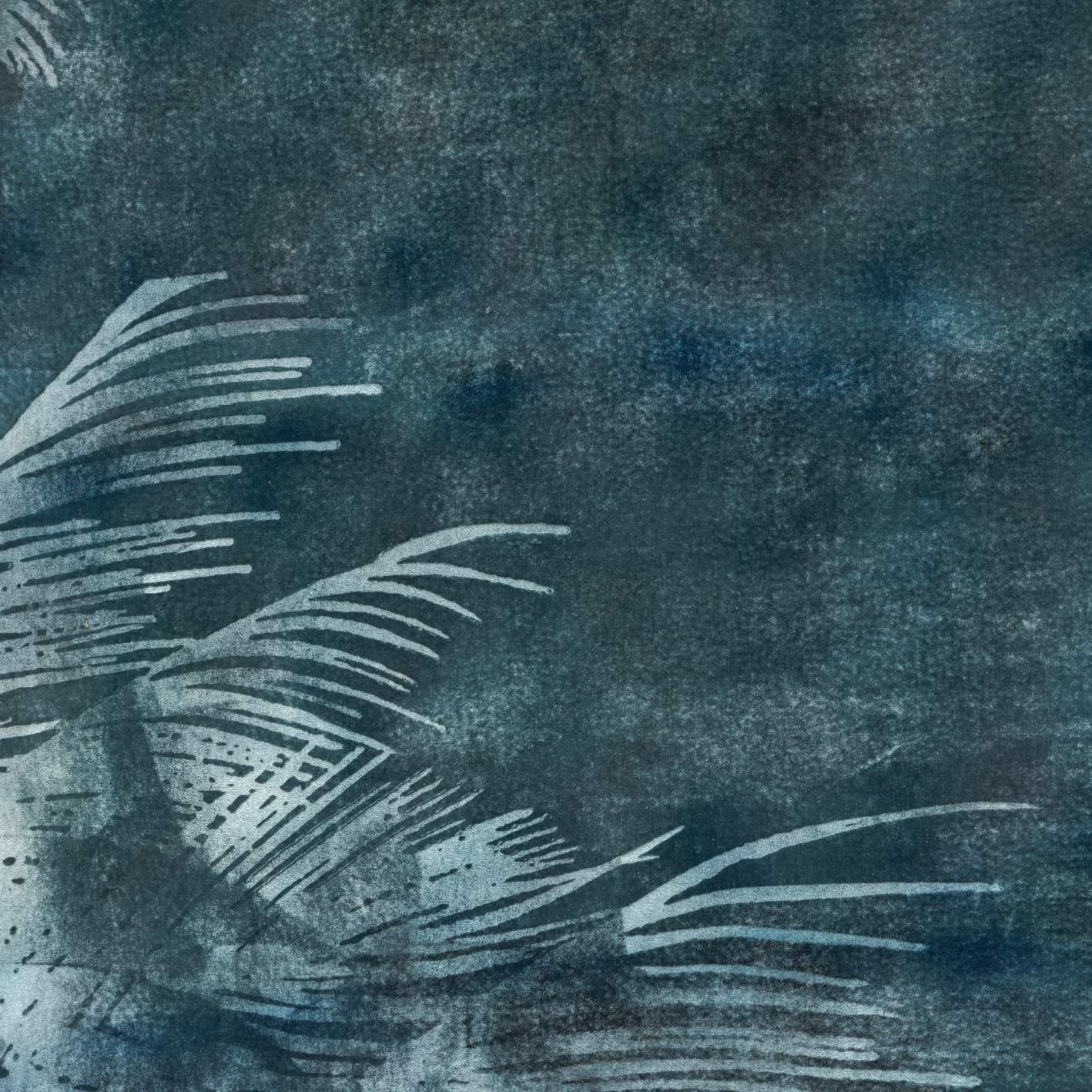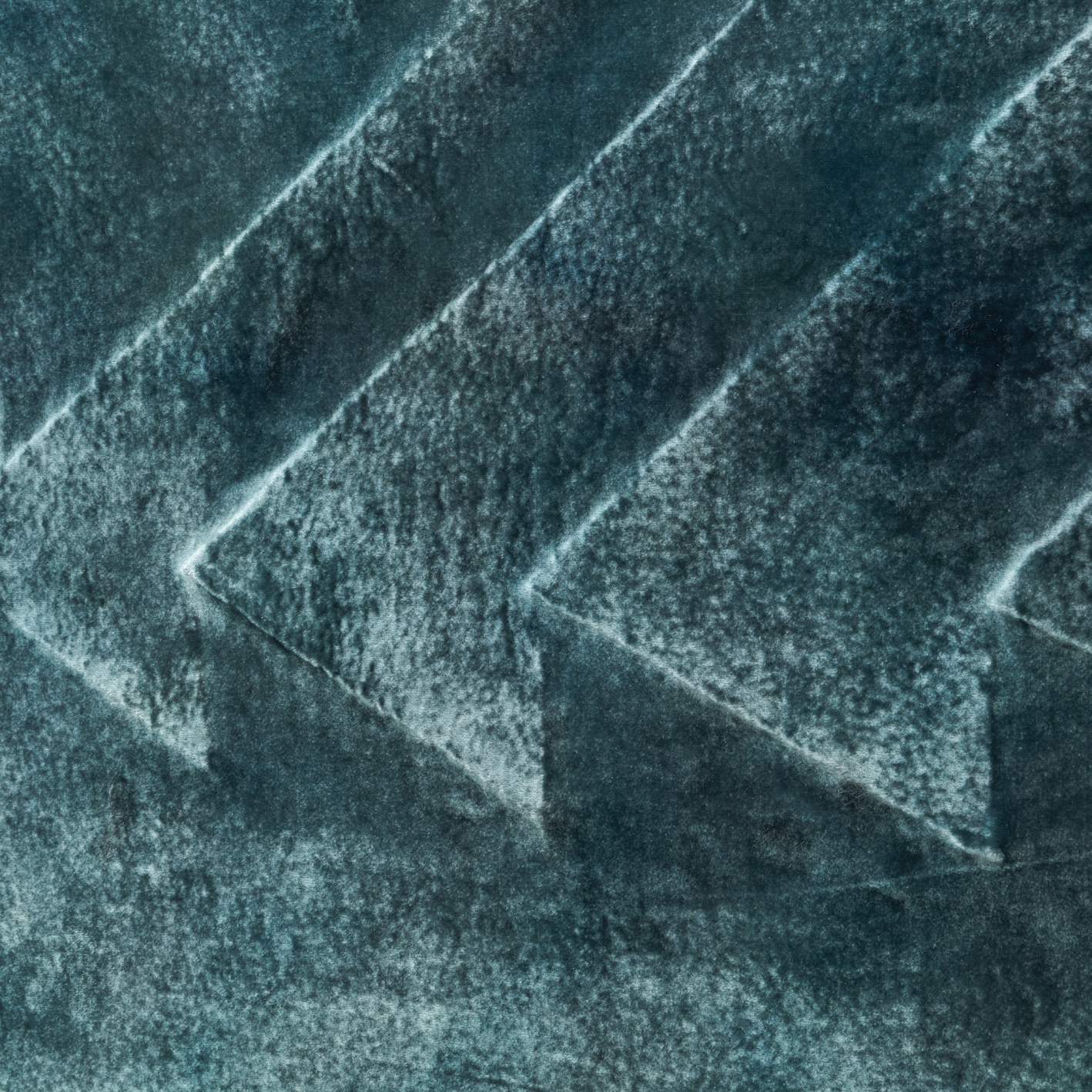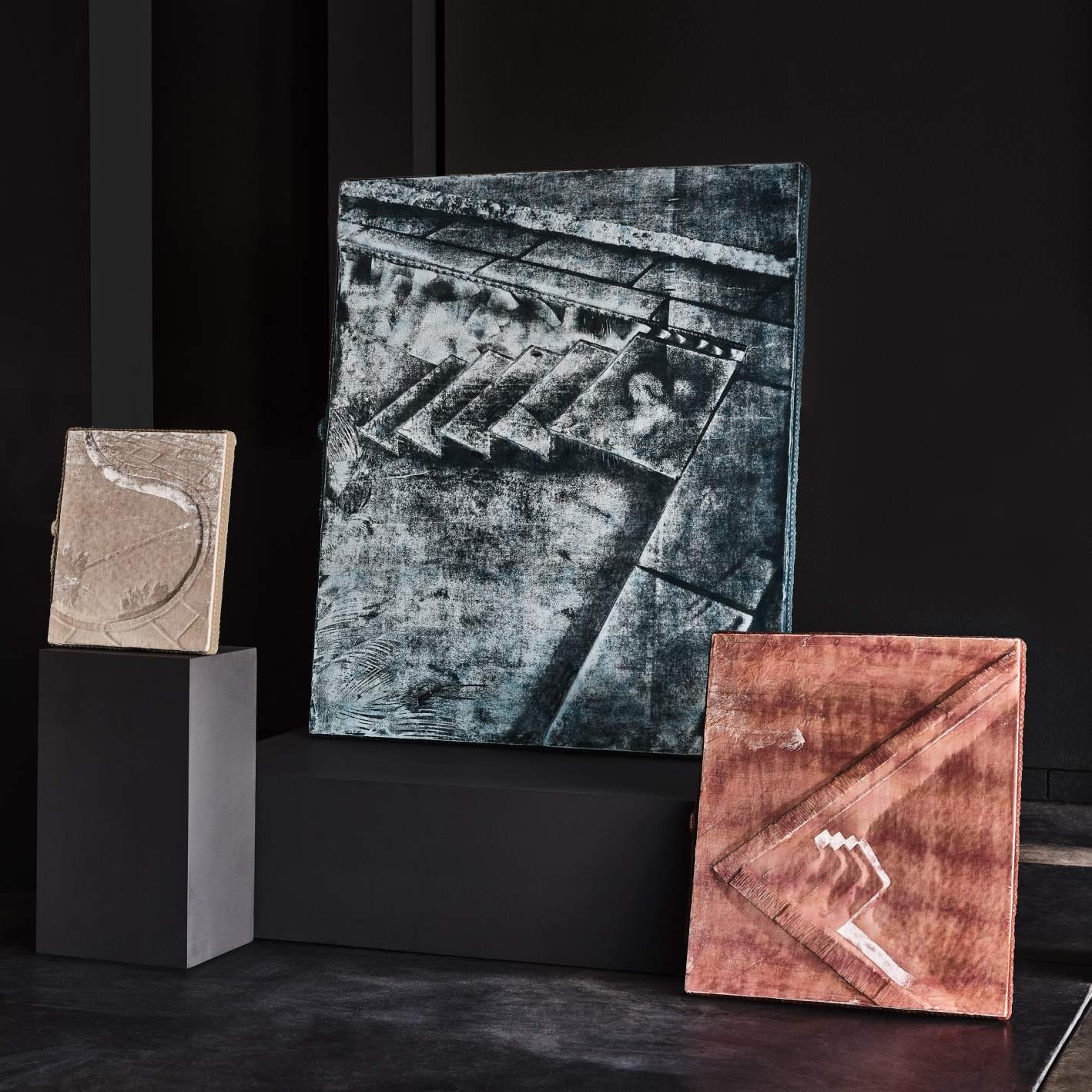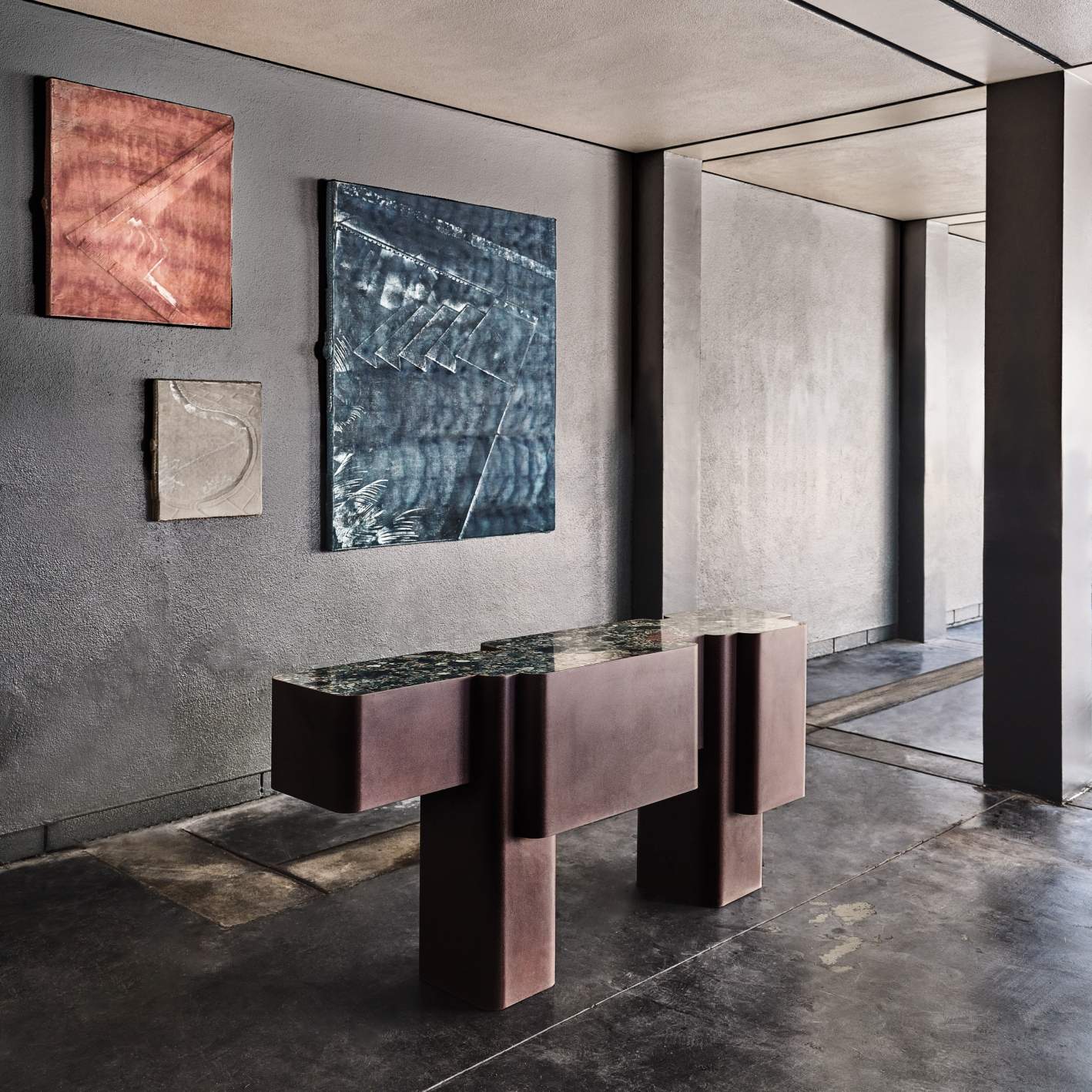 bathing and beauty
Inspired by the innate beauty of LA's modern architecture, Bathing and Beauty conveys a sense of transcendence with its graphic pool motif highlighted by layers of rich color on a sheen velvet surface. Framed by a custom cast woven belt, this large-scale abstract painting brings a dimensional quality into any interior it inhabits with its dynamic composition that creates the illusion of depth and movement as the viewer changes position.

Lior Modan is a Tel-Aviv born visual artist based in Brooklyn, New York whose critically acclaimed abstract works play on the intriguing contrasts between painting and object, abstraction and figuration, gestural and surreal. Modan's current body of work employs compression using various vacuum casting methods of hand-dyed velvets to create a pillowy aura around graphic silhouettes of everyday objects.
Shipping
Domestic and international delivery available. Price is exclusive of packing and shipping fees. Please contact us for custom shipping quotes.