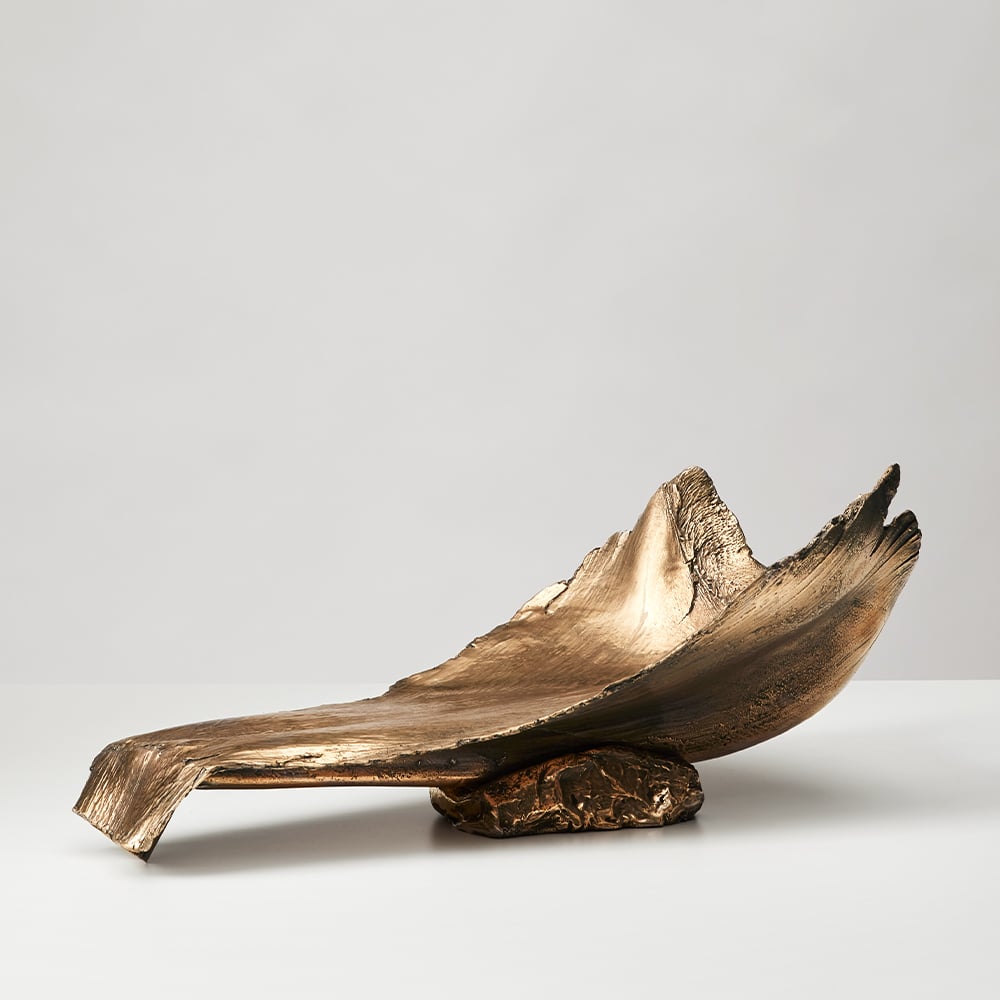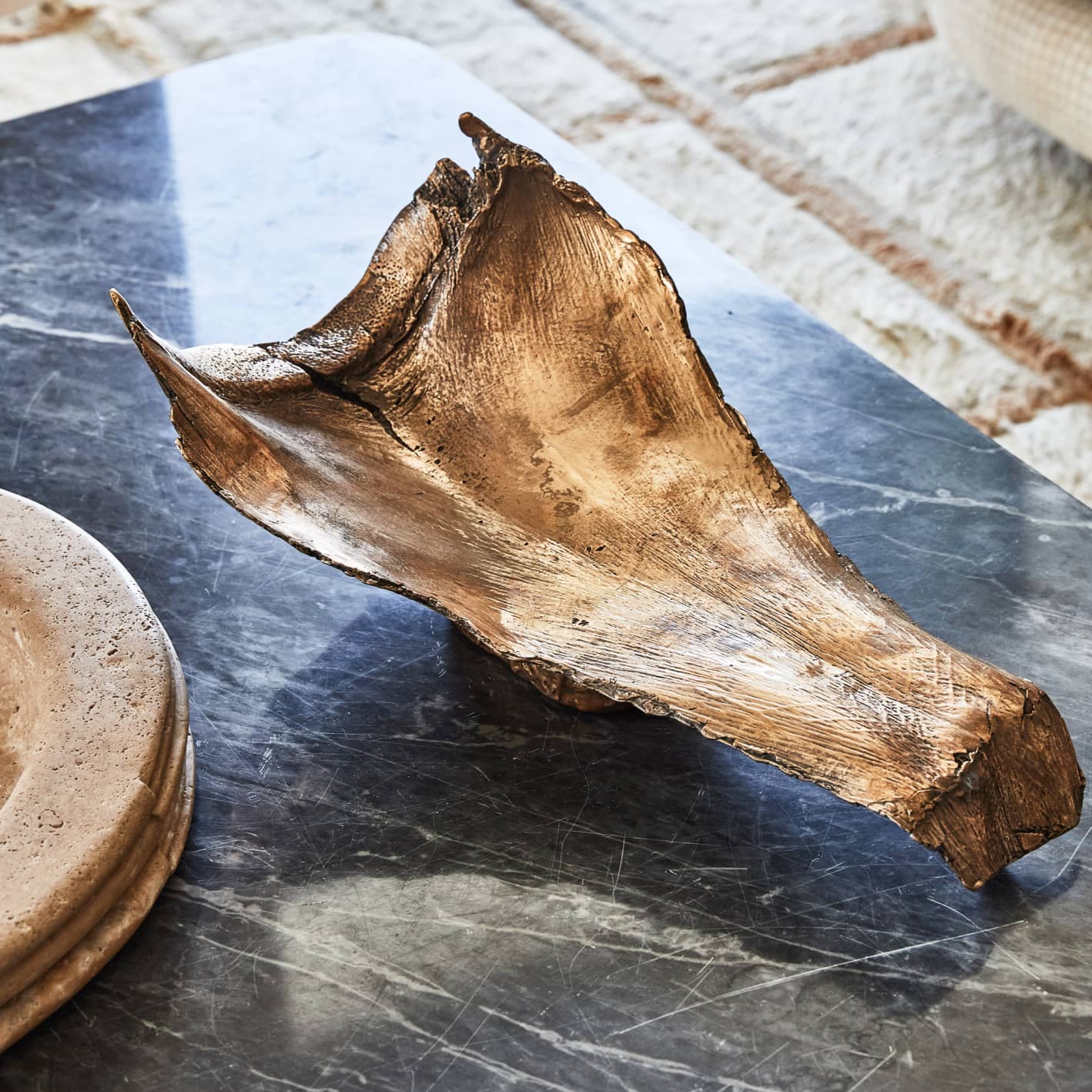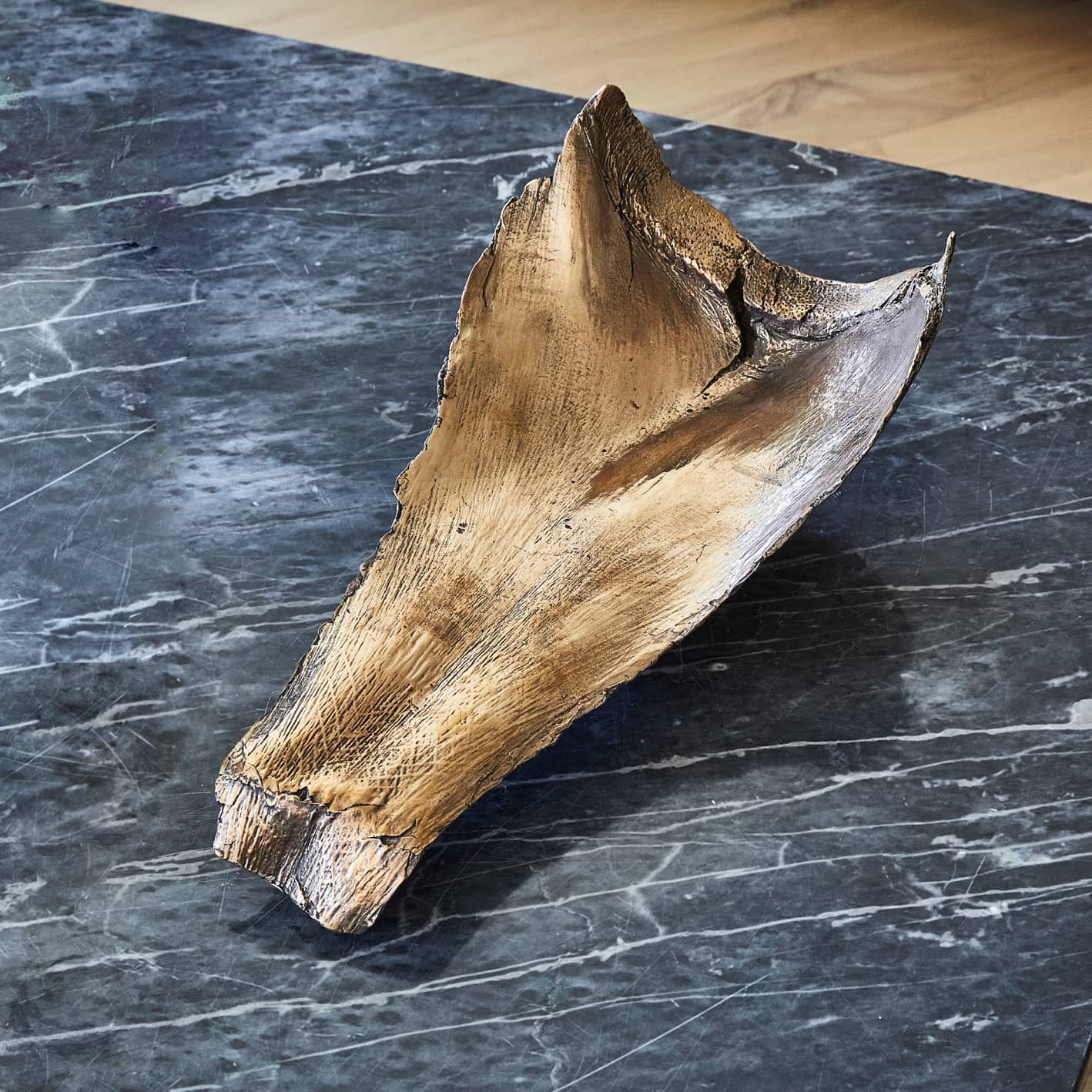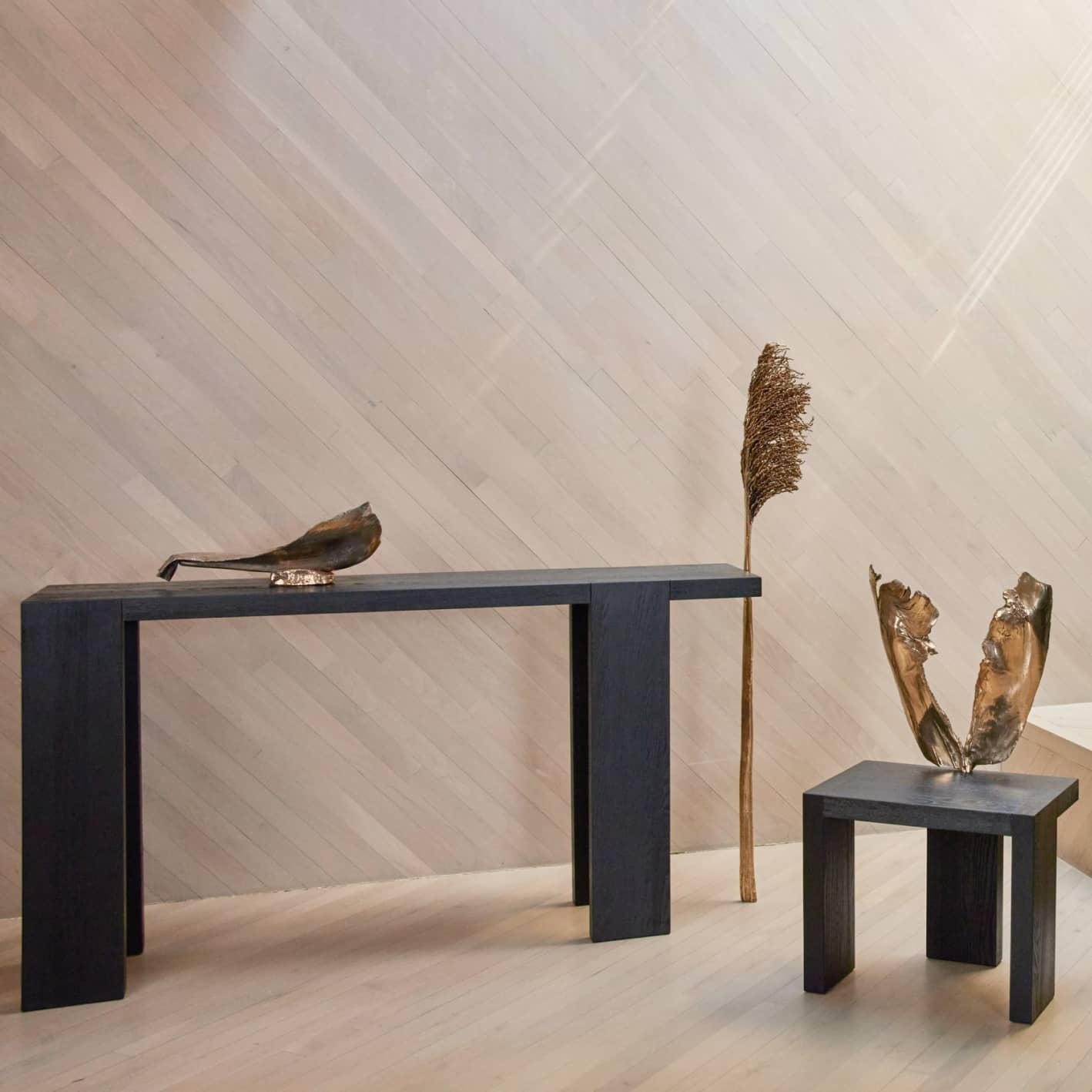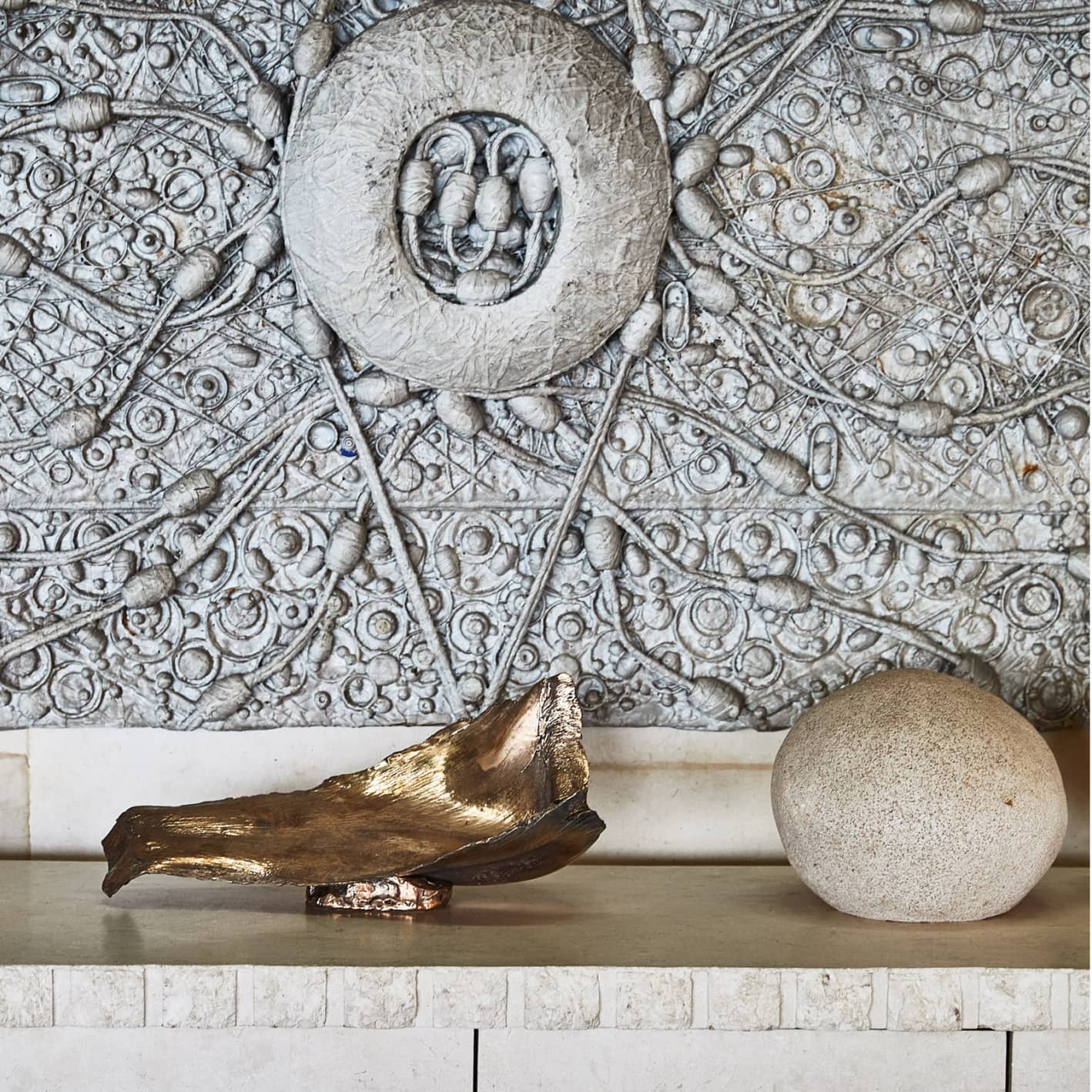 desert sculpture
Drawing inspiration from the Art Provera movement, Third Nature showcases Hagit Pincovici's ability to transform natural materials into something dynamic, innovative and beautiful. The exclusive collection consists of a series of funtional objects and fine art sculpture that effortlessly blend nature and design.

Desert Sculpture is composed of a palm segment hand-selected by the artist. Using traditional casting techniques by bronze artisans in Italy, a three-part casting process enhances the functionality and preservation of the delicate material. Due to the unique process, each piece is truly bespoke with slight variations in form.

Due to the handmade nature of this item, please allow 14-16 weeks for production lead time.

Hagit Pincovici is a third-generation Israeli-born artisan whose critically lauded works span both art sculpture and ceremonial designs. Marrying traditional craft technique with rich materials and modern influences, her signature works encompass a range of modern contemporary designs infused with avant-garde flourishes.
Dimensions
16"W x 10"D x 6"H
Weight: 28 lbs
Shipping
This item ships using our White Glove Service. Domestic and international delivery available. Price is exclusive of packing and shipping fees. Please contact us for custom shipping quotes.