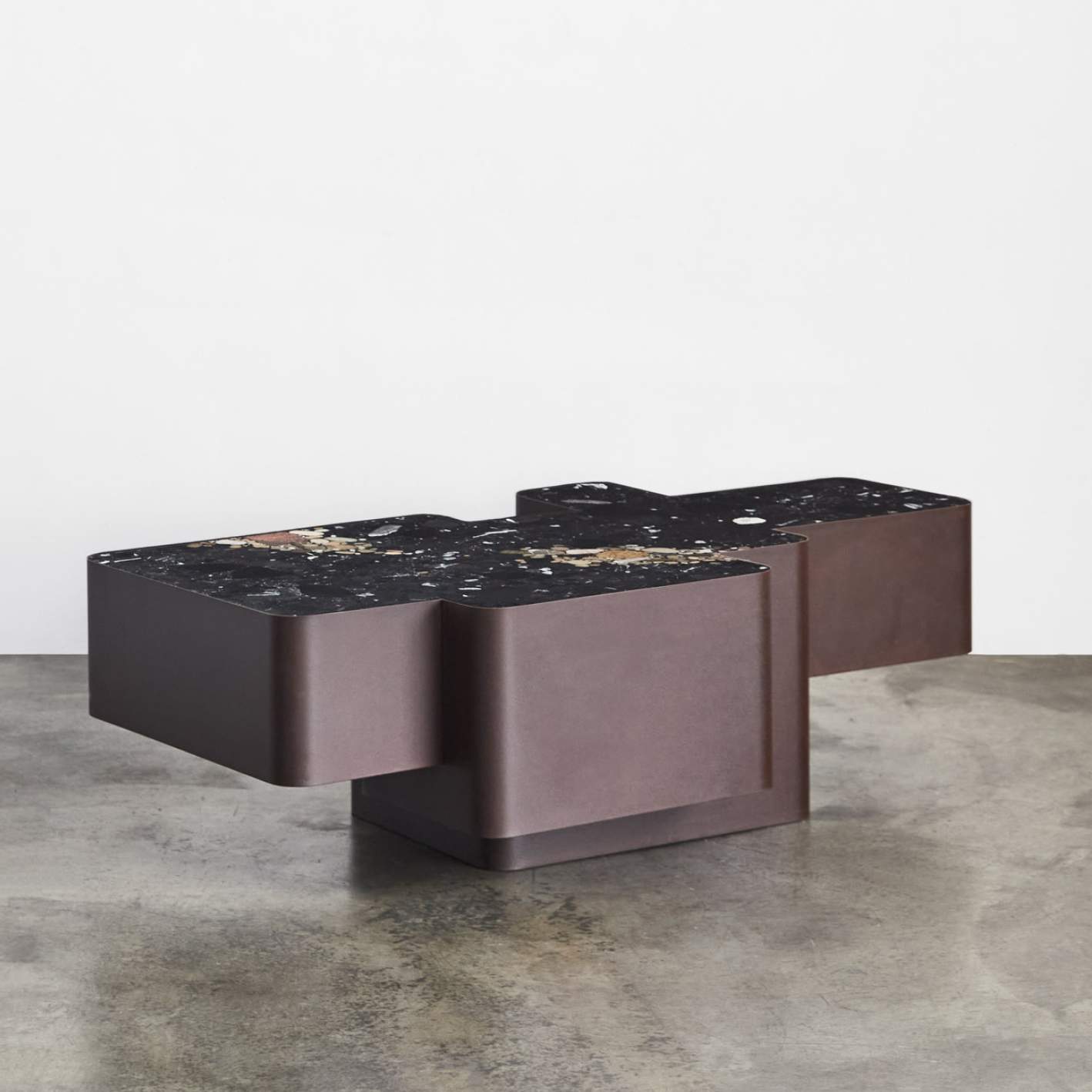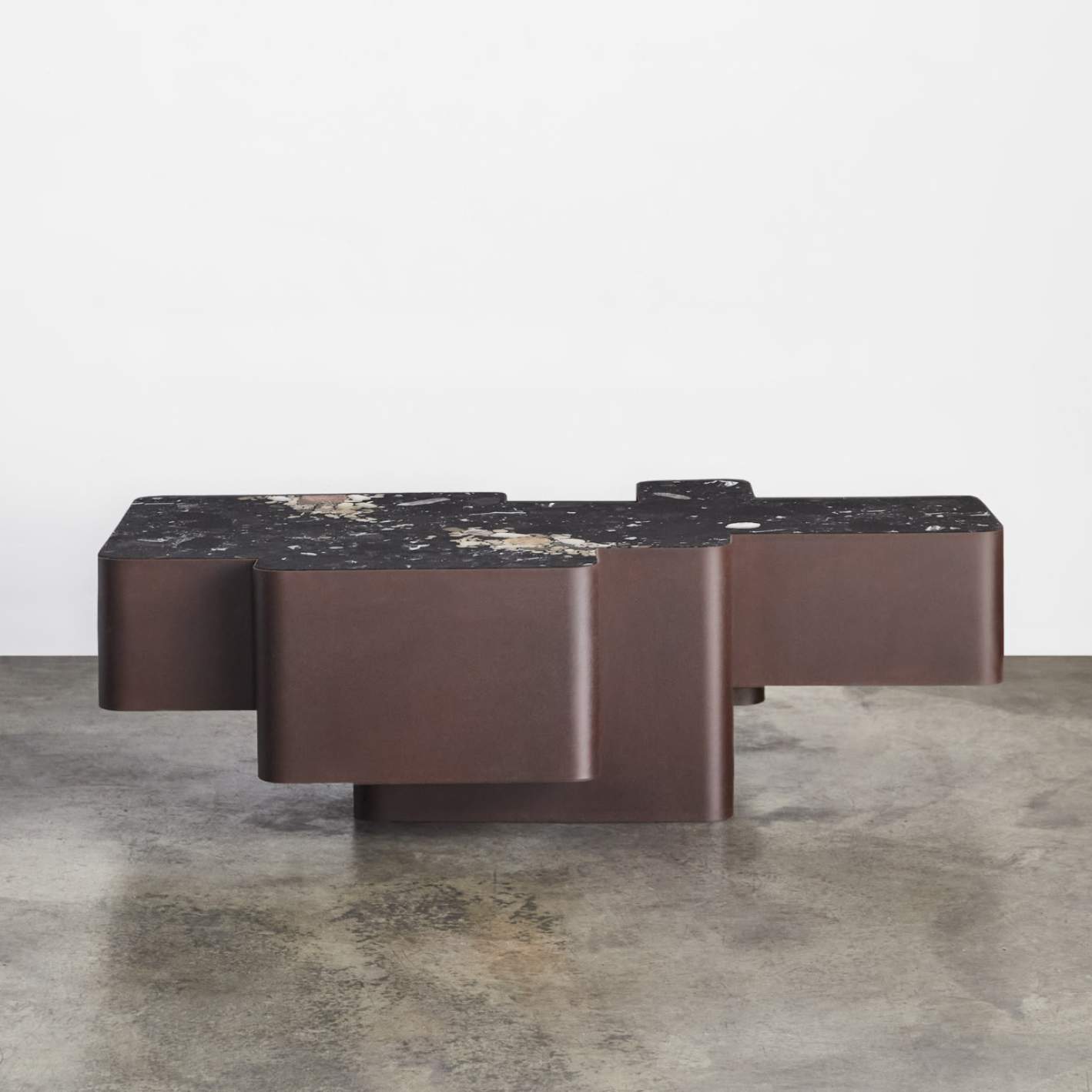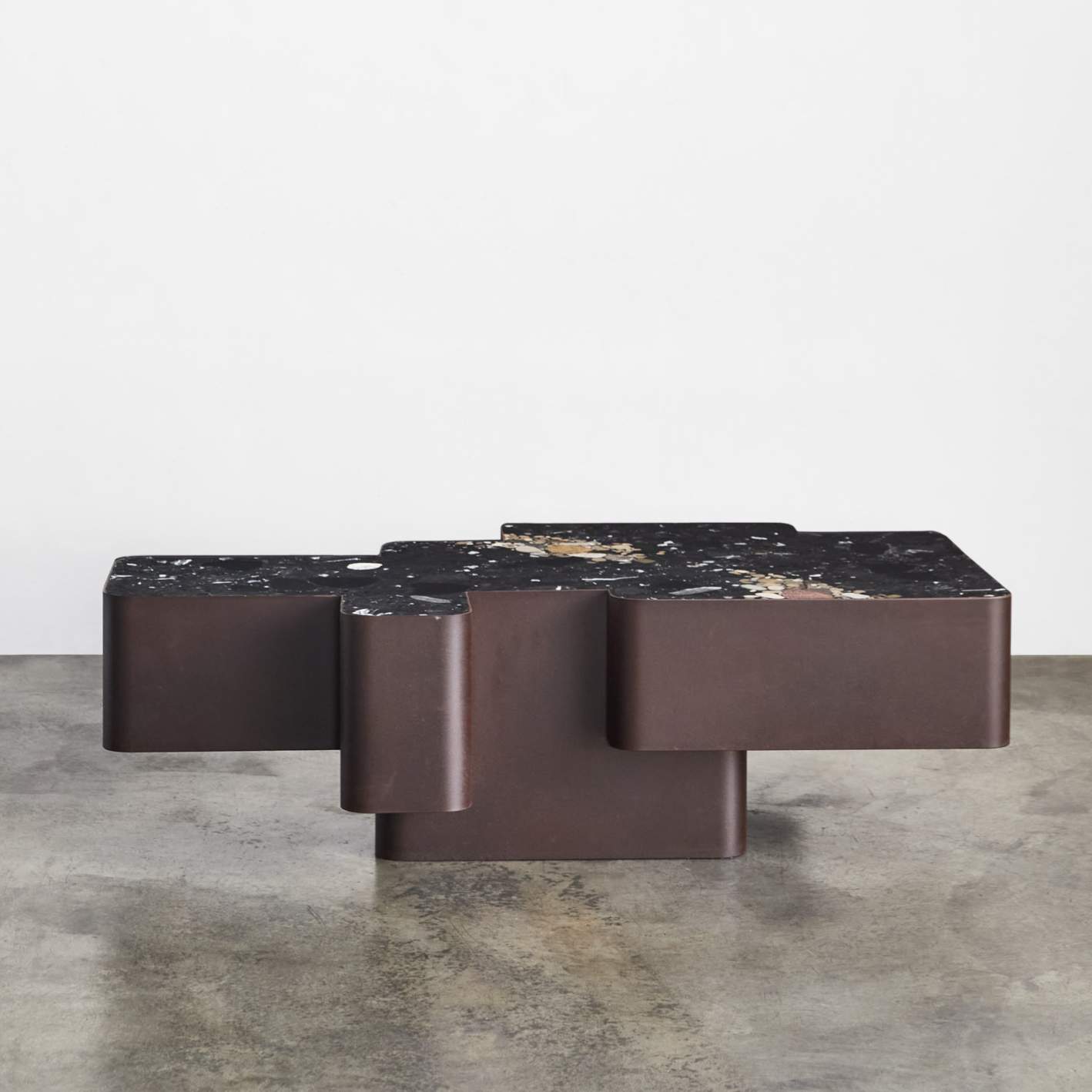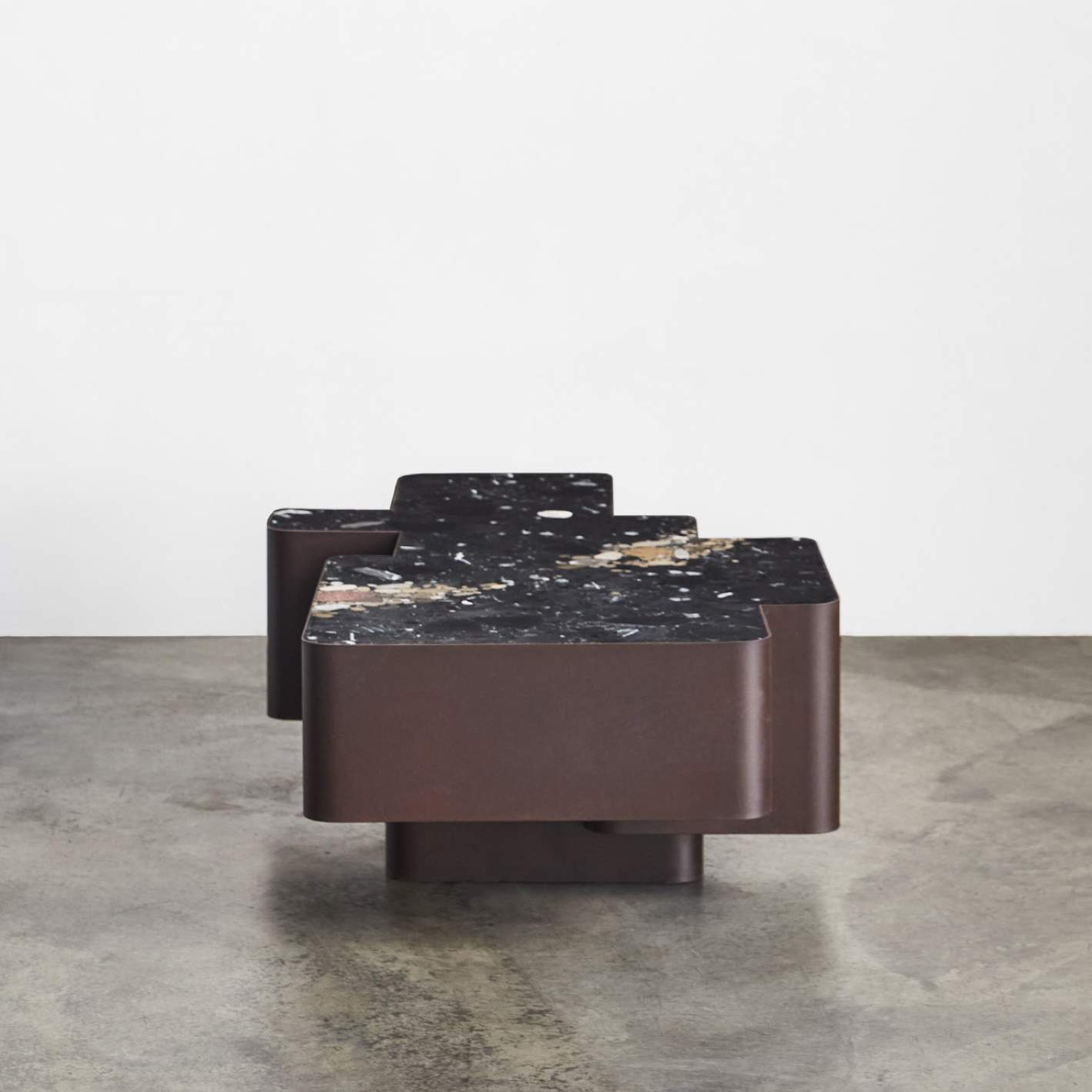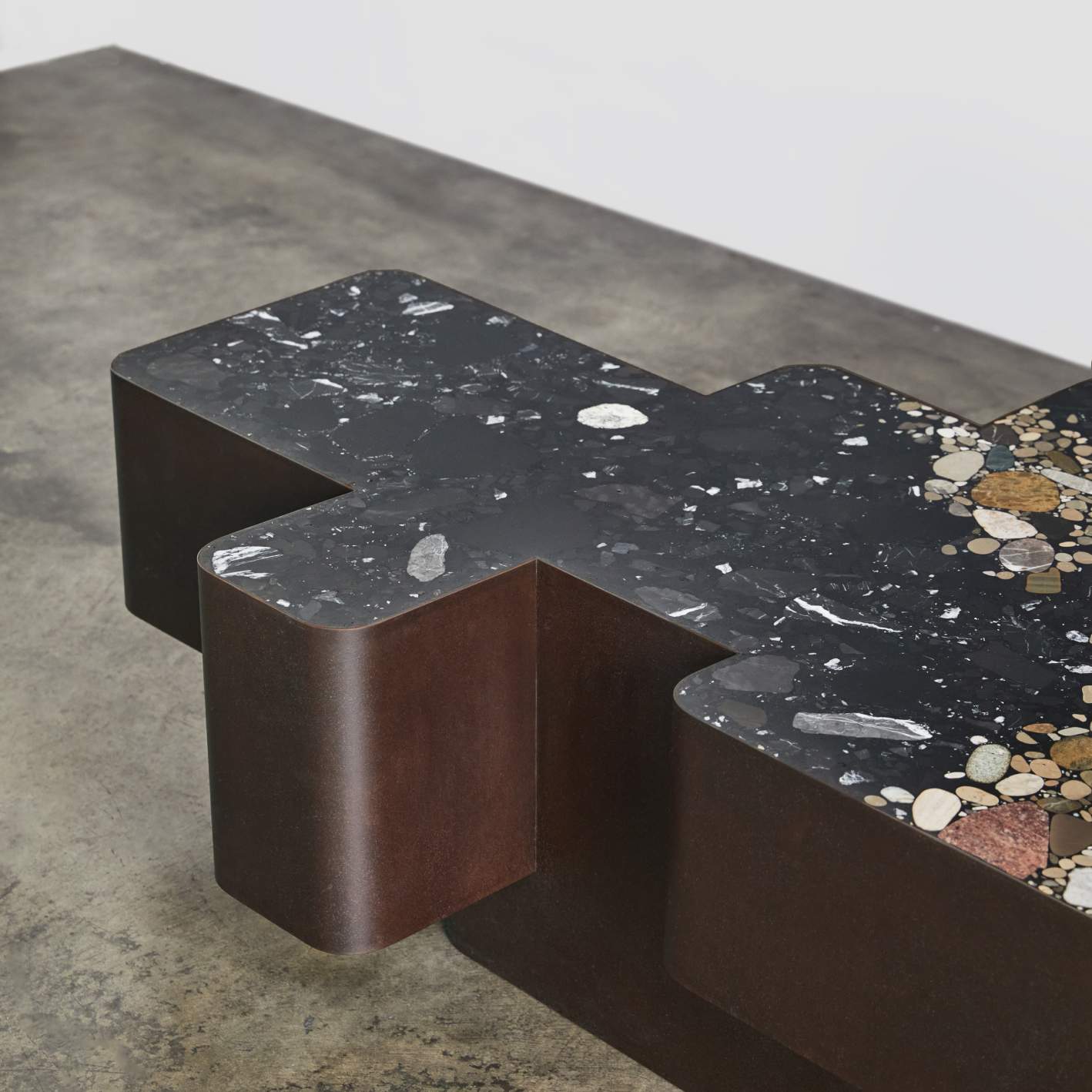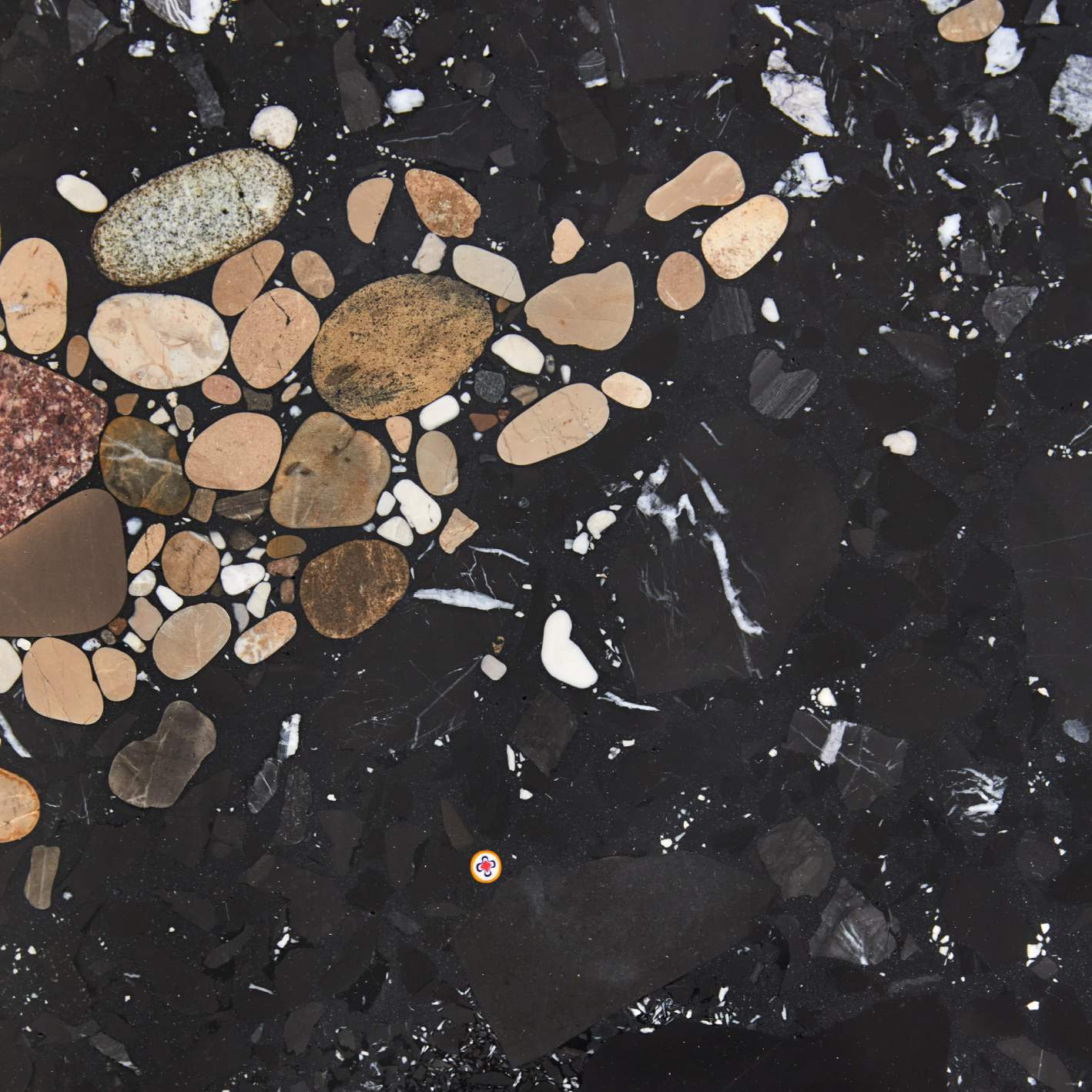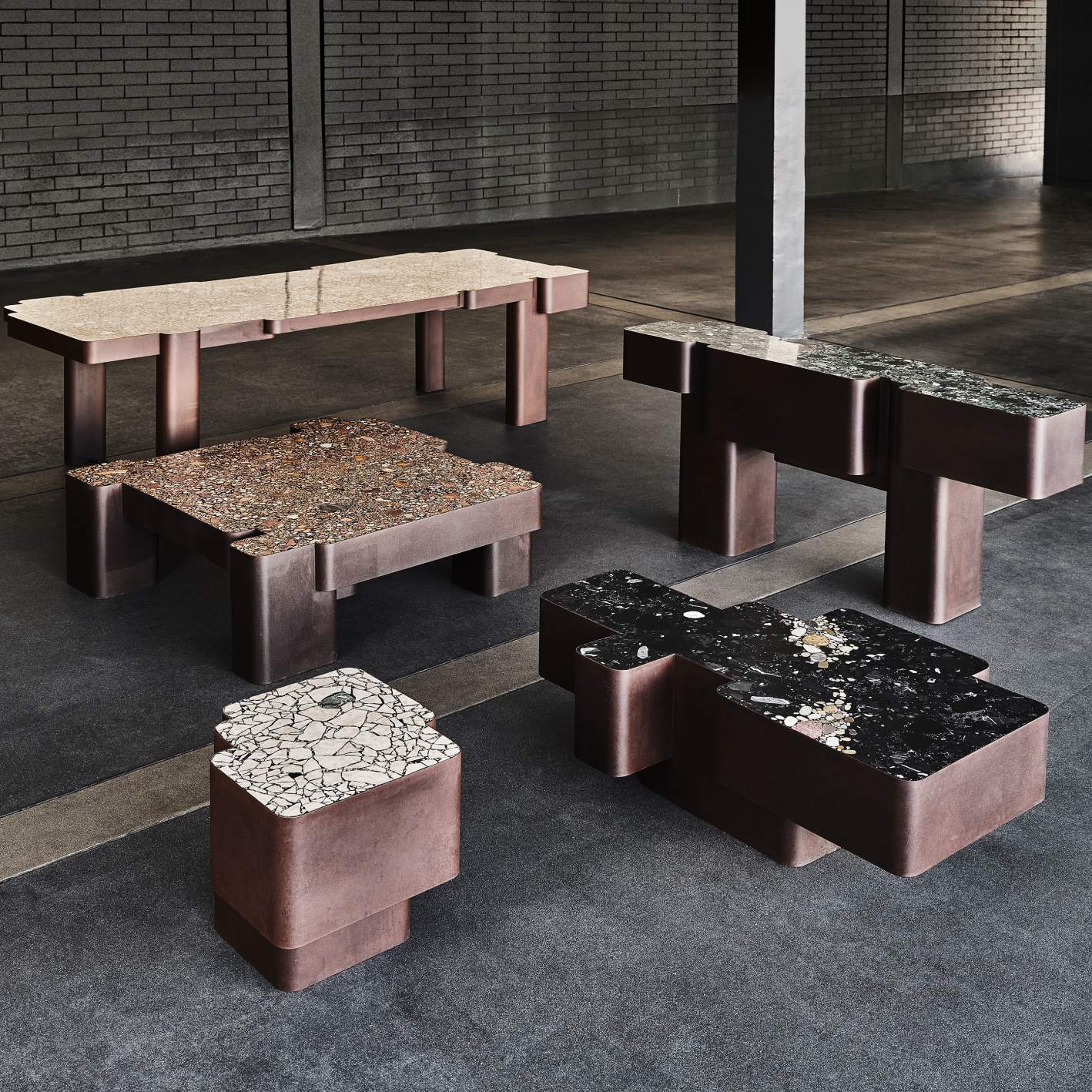 xenolith - coffee table i
Meticulously handcrafted using Felix Muhrhofer signature bricolage technique, Xenolith Coffee Table I features an architectural oxidized iron frame leading to a mosaic surface inlaid with Terrazzo stone sourced from all over the world. Due to the intrinsic nature of superlative material, each design is one-of-a-kind and can be featured alone as sculpture at furniture scale or part of the collection.

Felix Muhrhofer is a Vienna-born, Austria-based designer, whose critically acclaimed designs have been featured in exhibitions spanning across Milano, New York City and Austria. Adapting an intuitive approach, Felix enhances different craftsmen techniques through a process of experimentation using advanced technologies.

To place an order, please contact our Sales team at concierge@kellywearstler.com.
Dimensions
52"L x 31"W x 15"H
Shipping
Domestic and international delivery available. Price is exclusive of packing and shipping fees. Please contact us for custom shipping quotes.