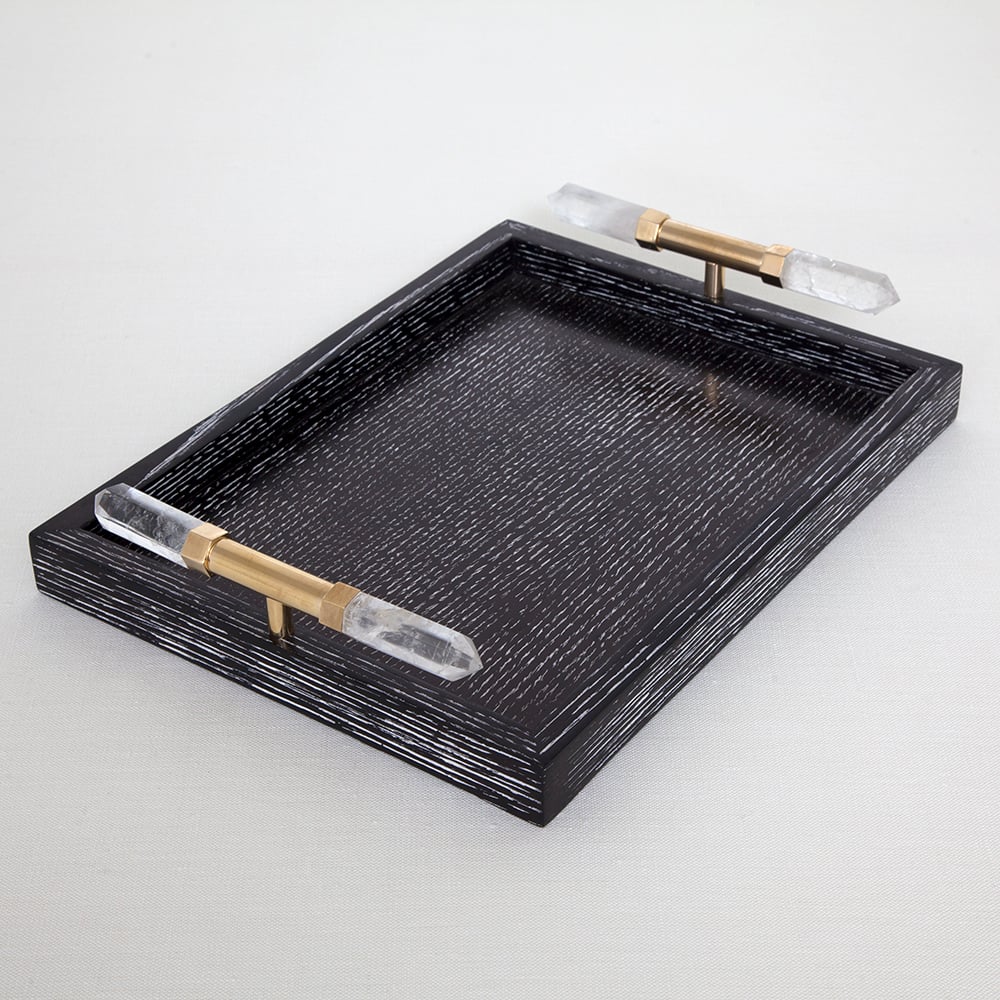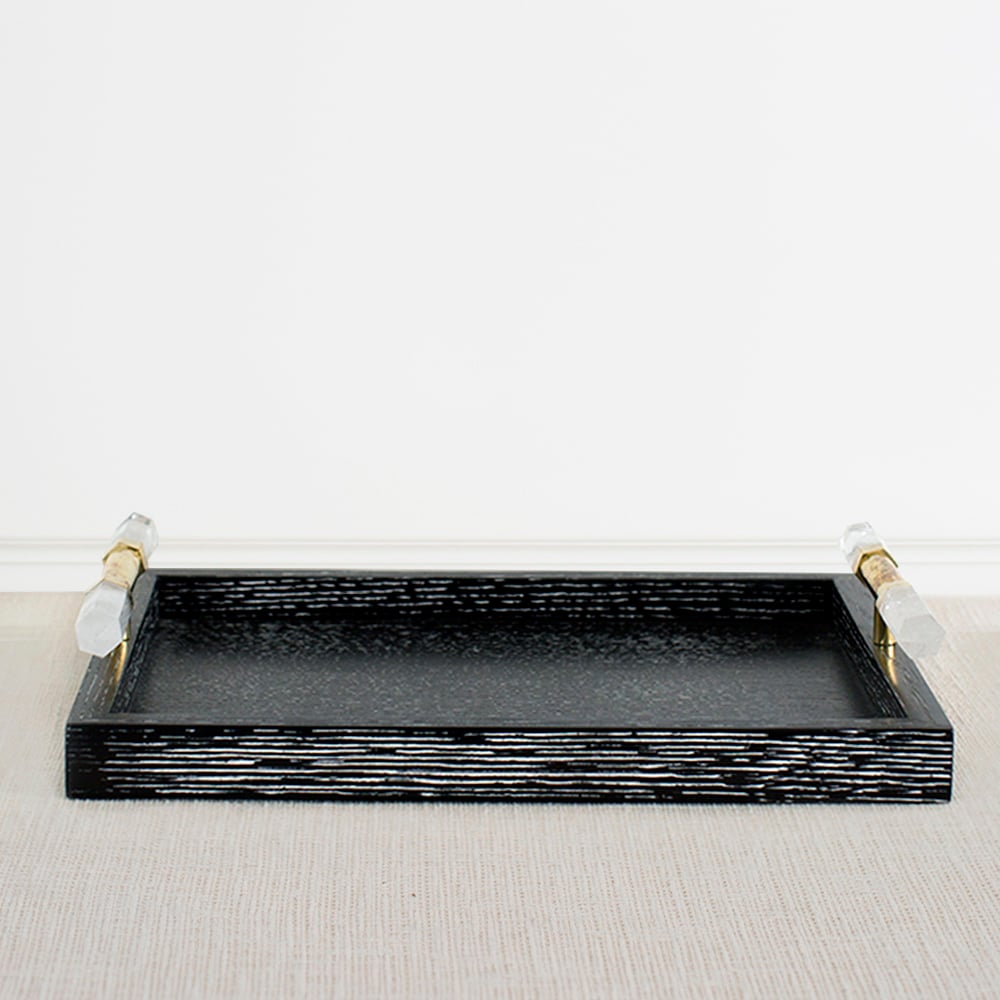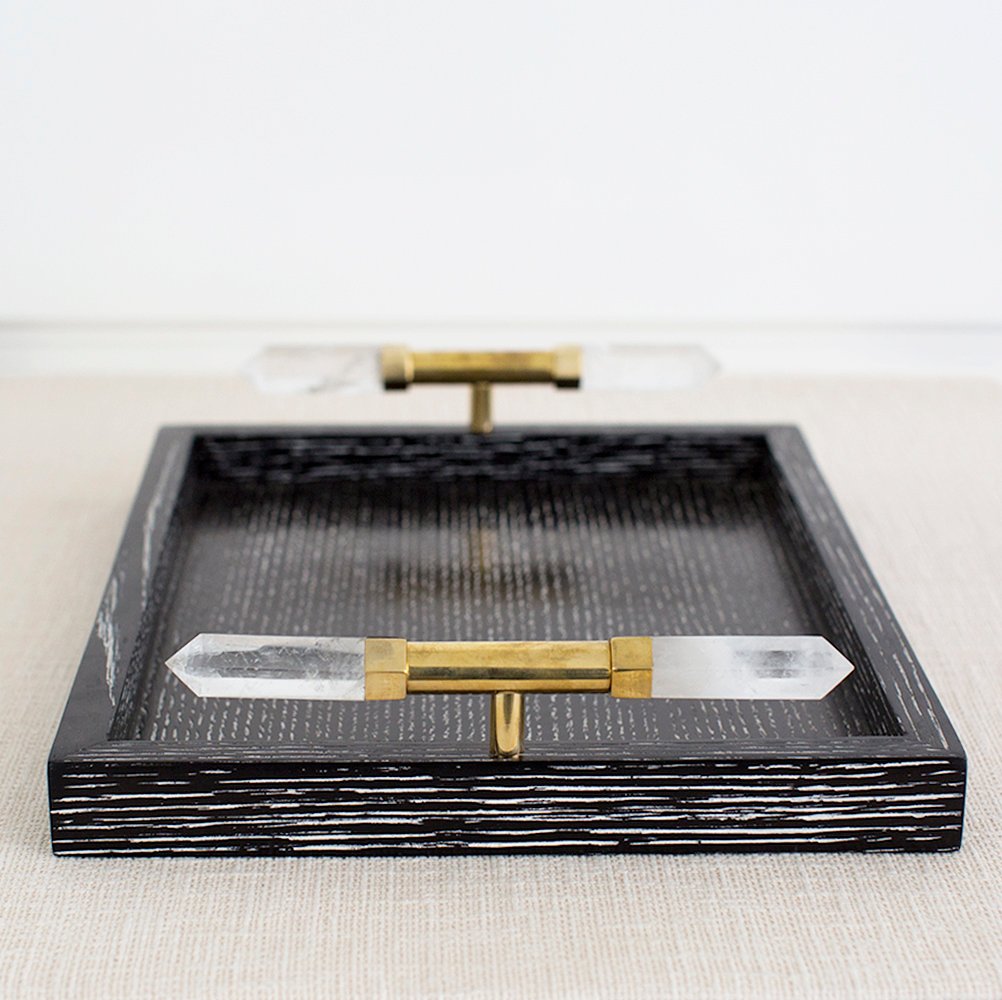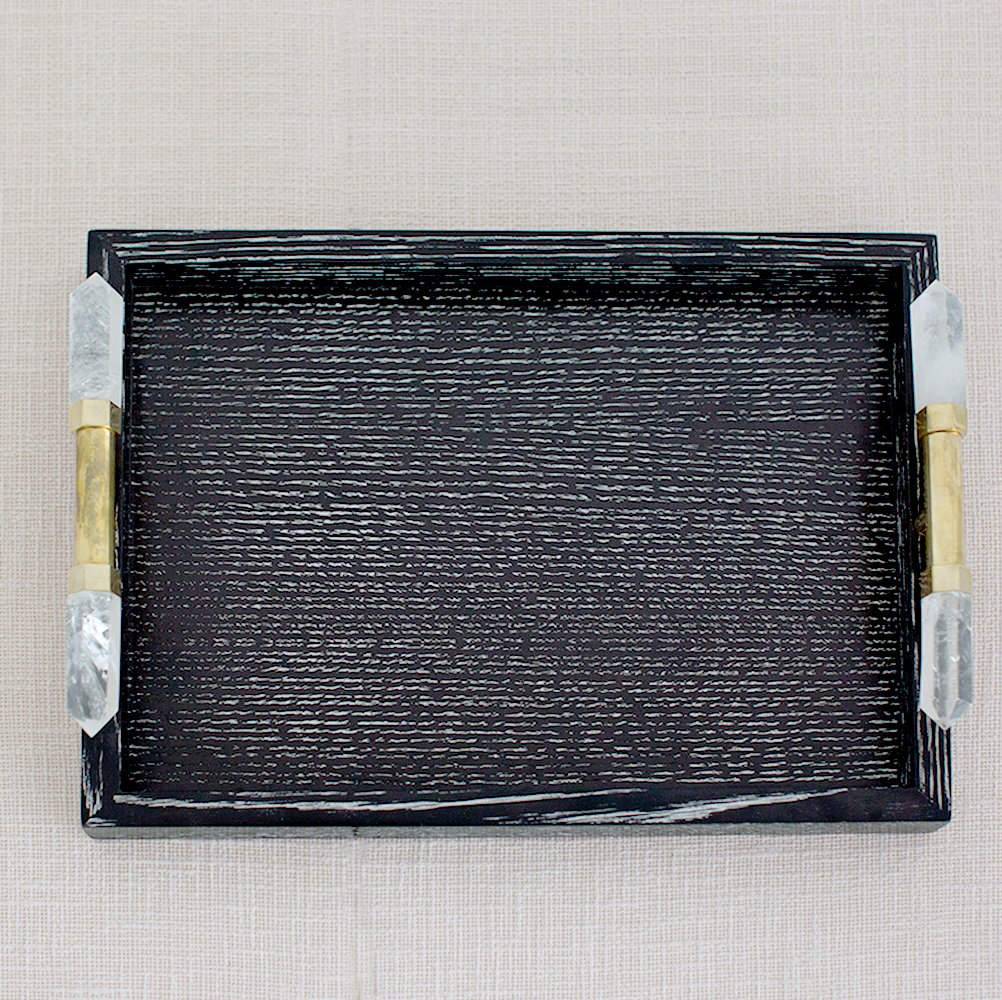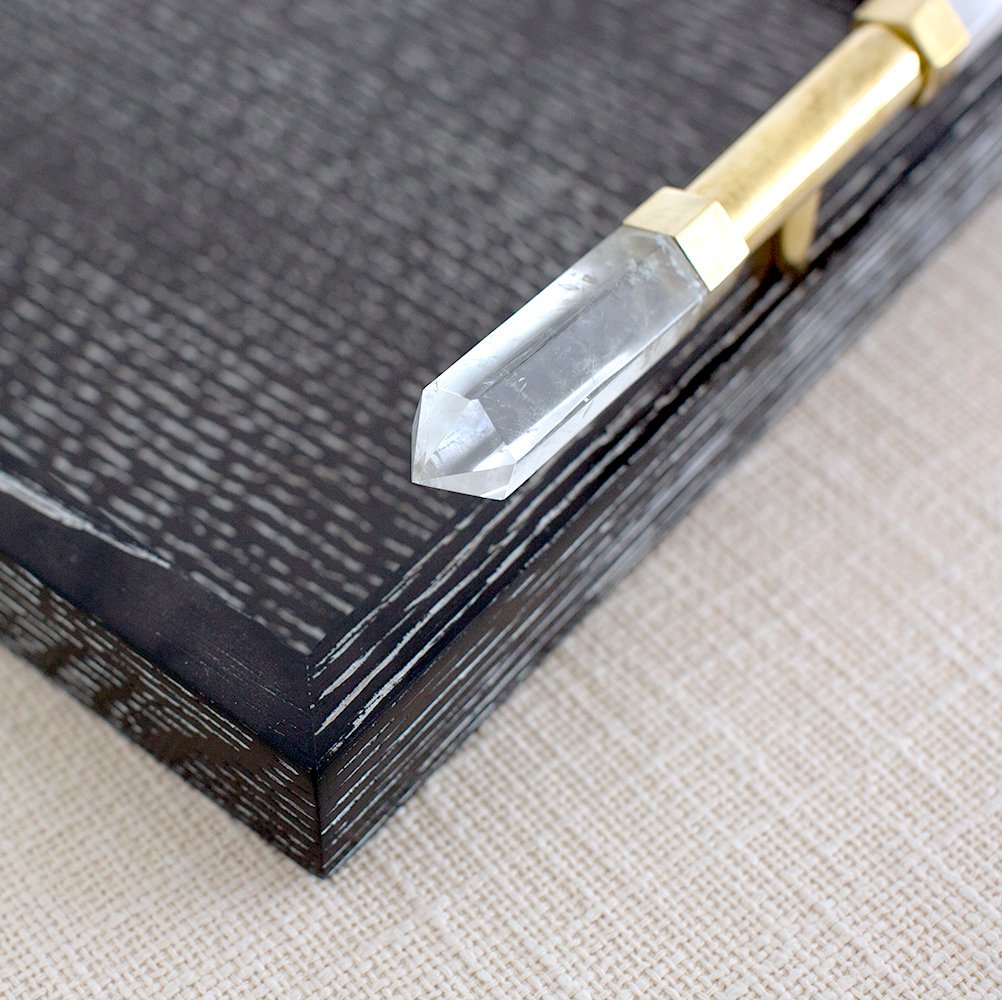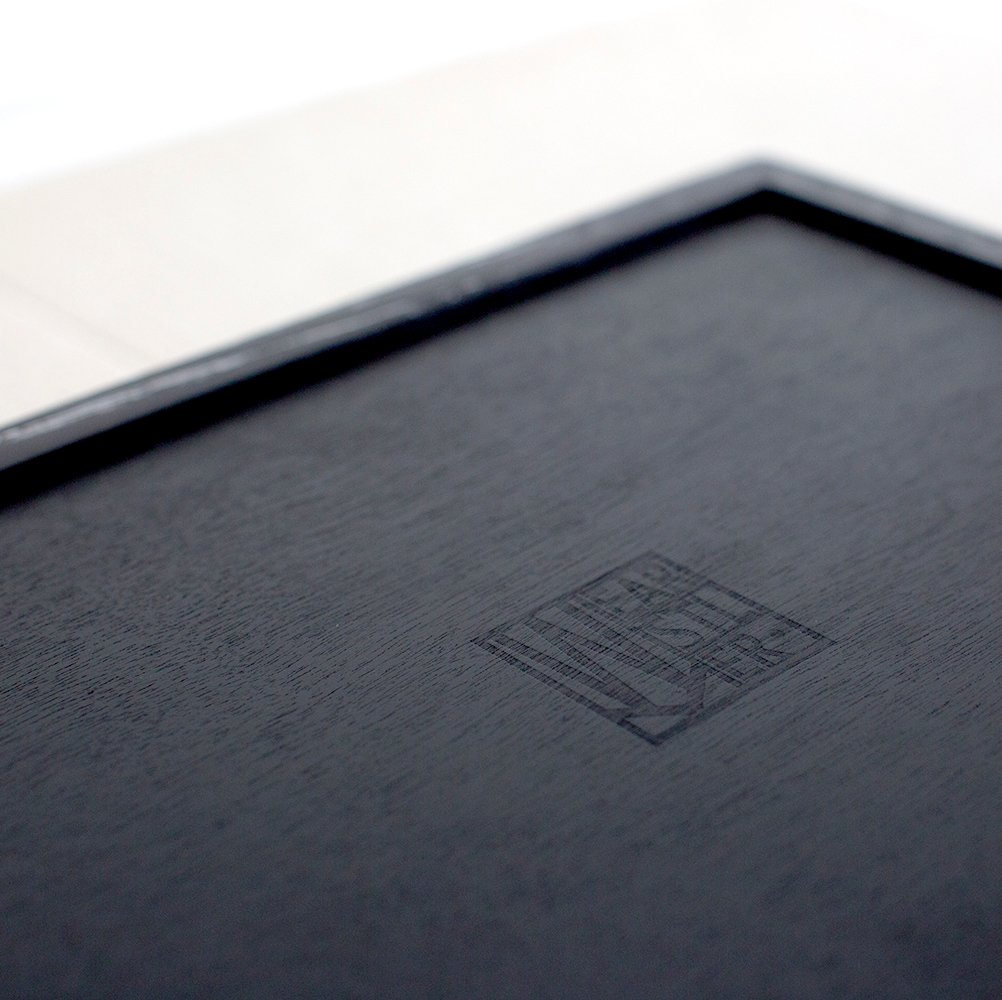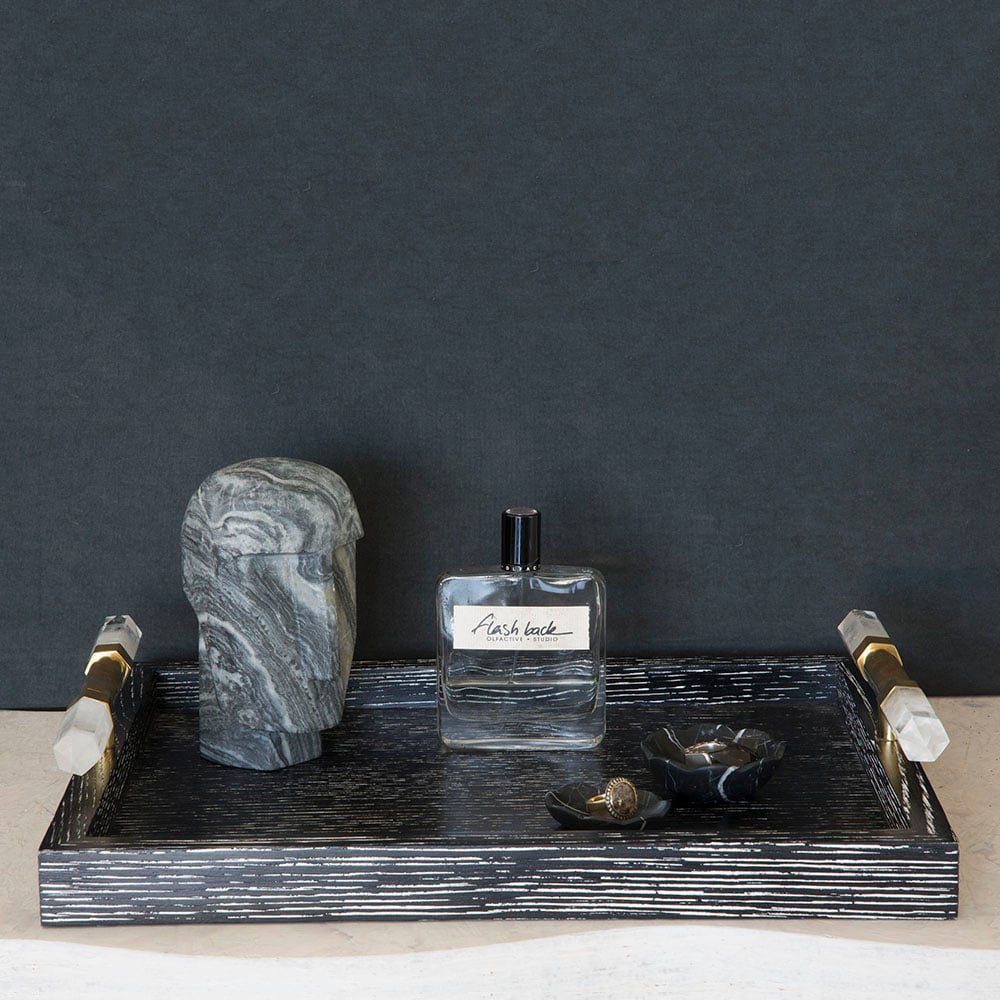 gemma tray
Featuring a love of natural stones with rich bronze details, the Gemma tray is a modern and distinctive accessory for entertaining or home organization. Ideal for sorting mail atop a work desk or serving up cocktails, it makes a chic and sexy addition to any home.
Dimensions
17"L x 13"W x 1.5"H
Material: White Oak or Cerused Wood with natural bronze bezel set quartz points
Shipping
This item ships via FedEx domestic and international.
This item is only eligible for exchange.