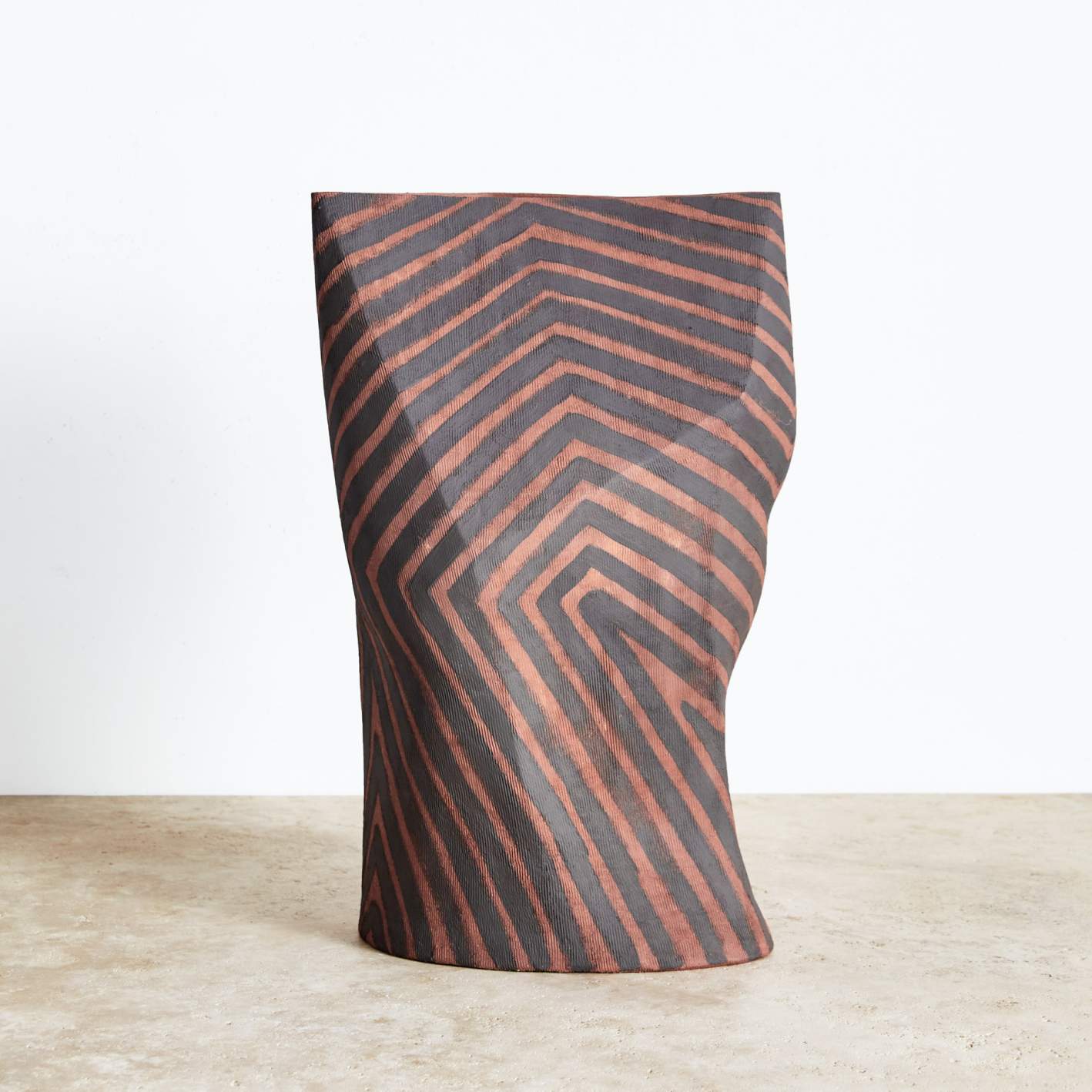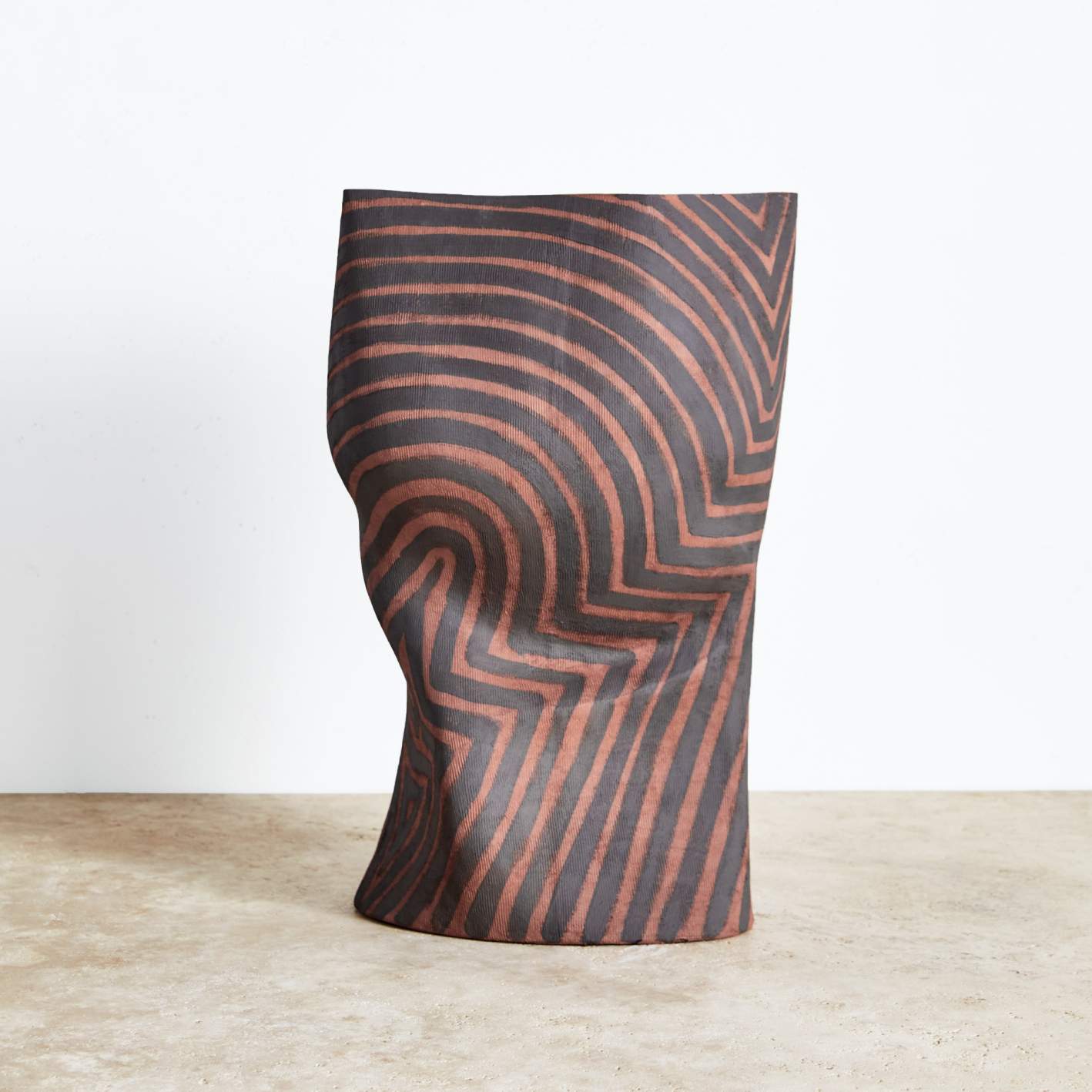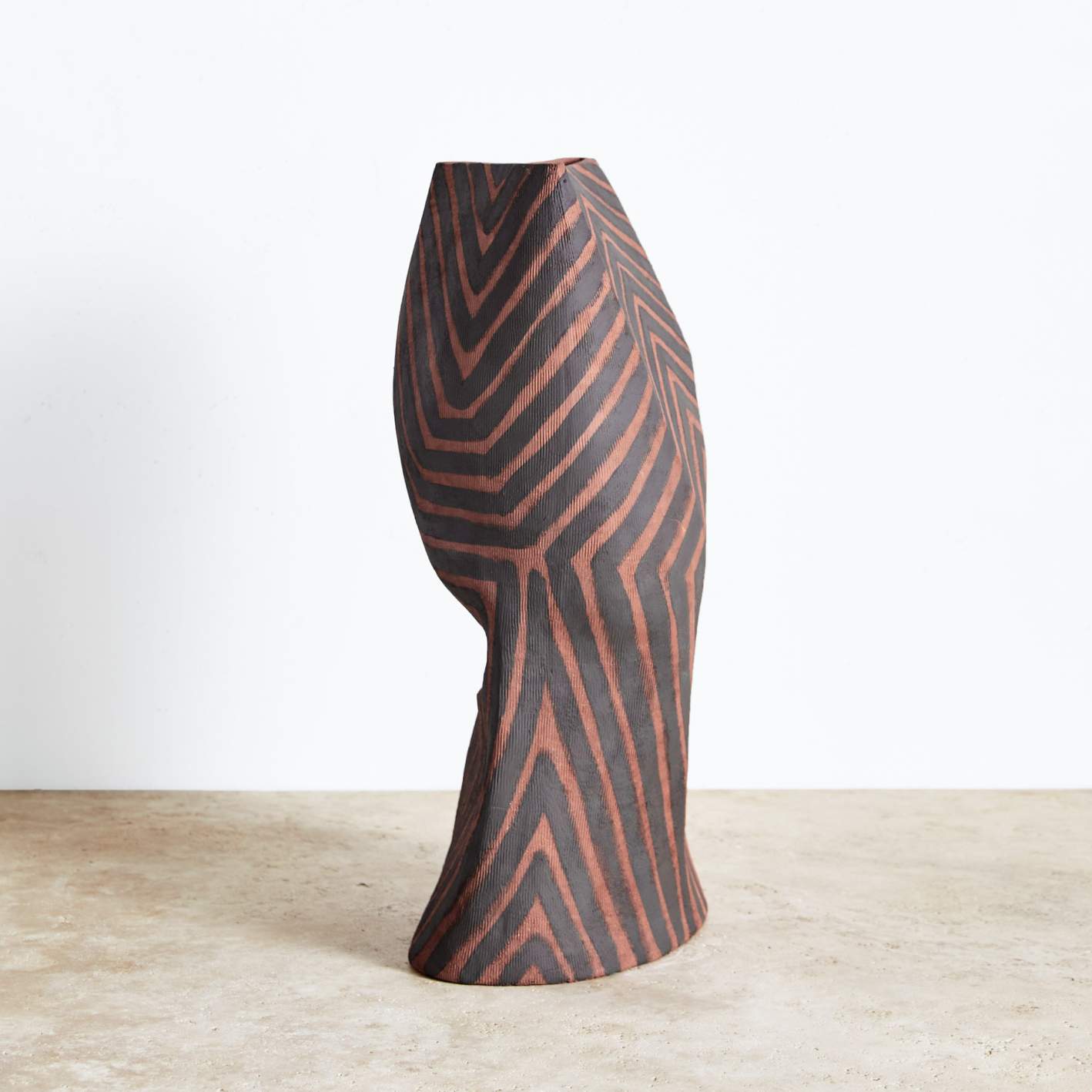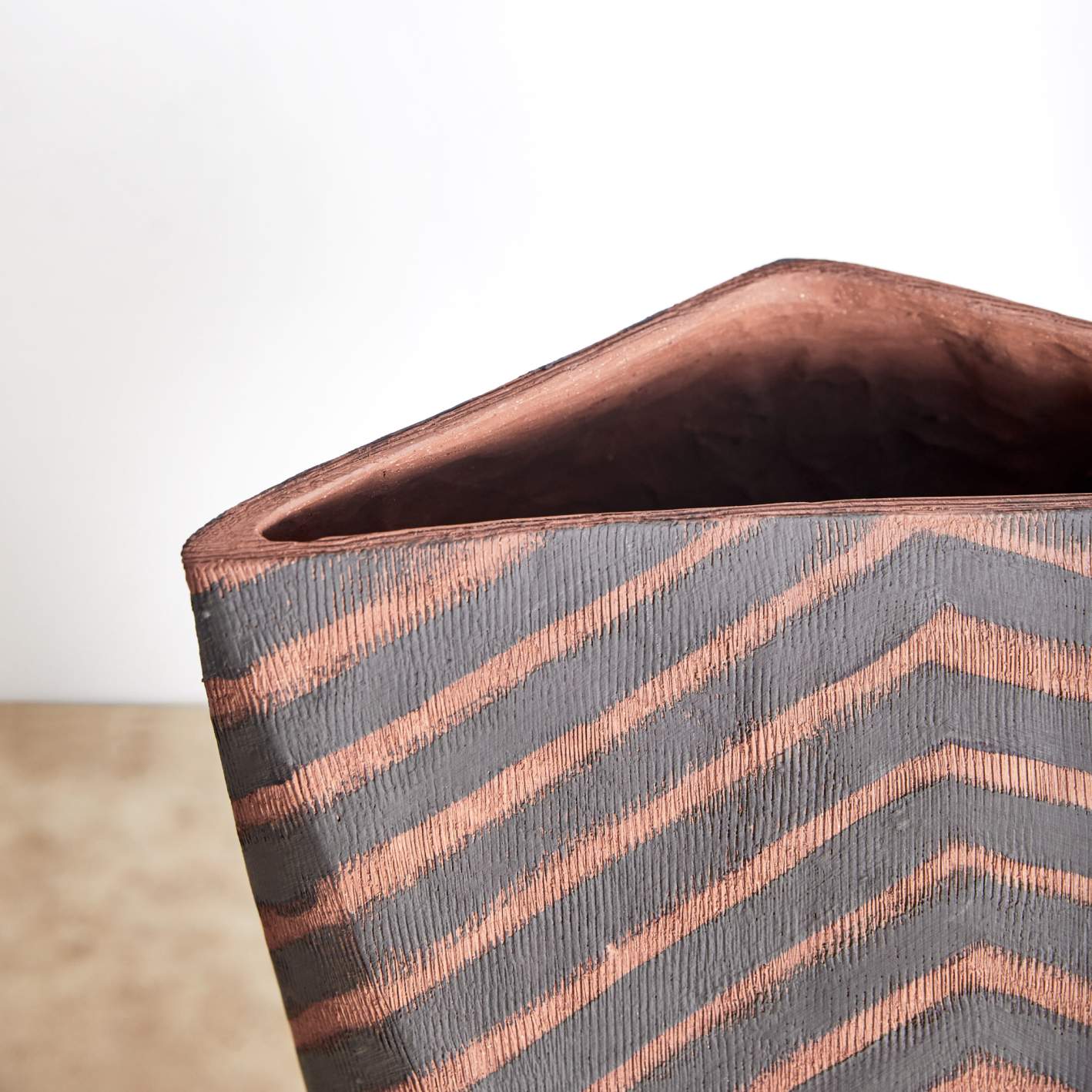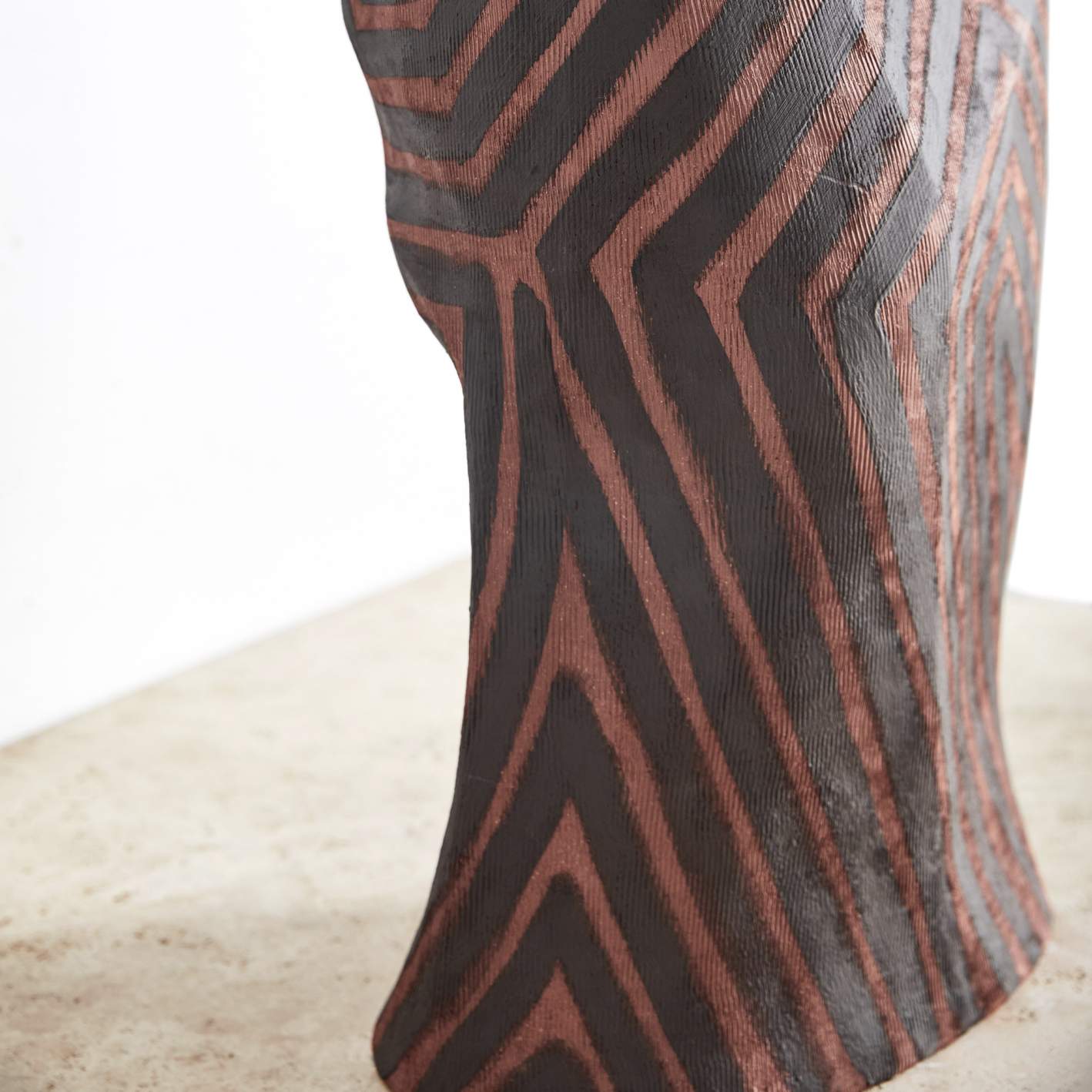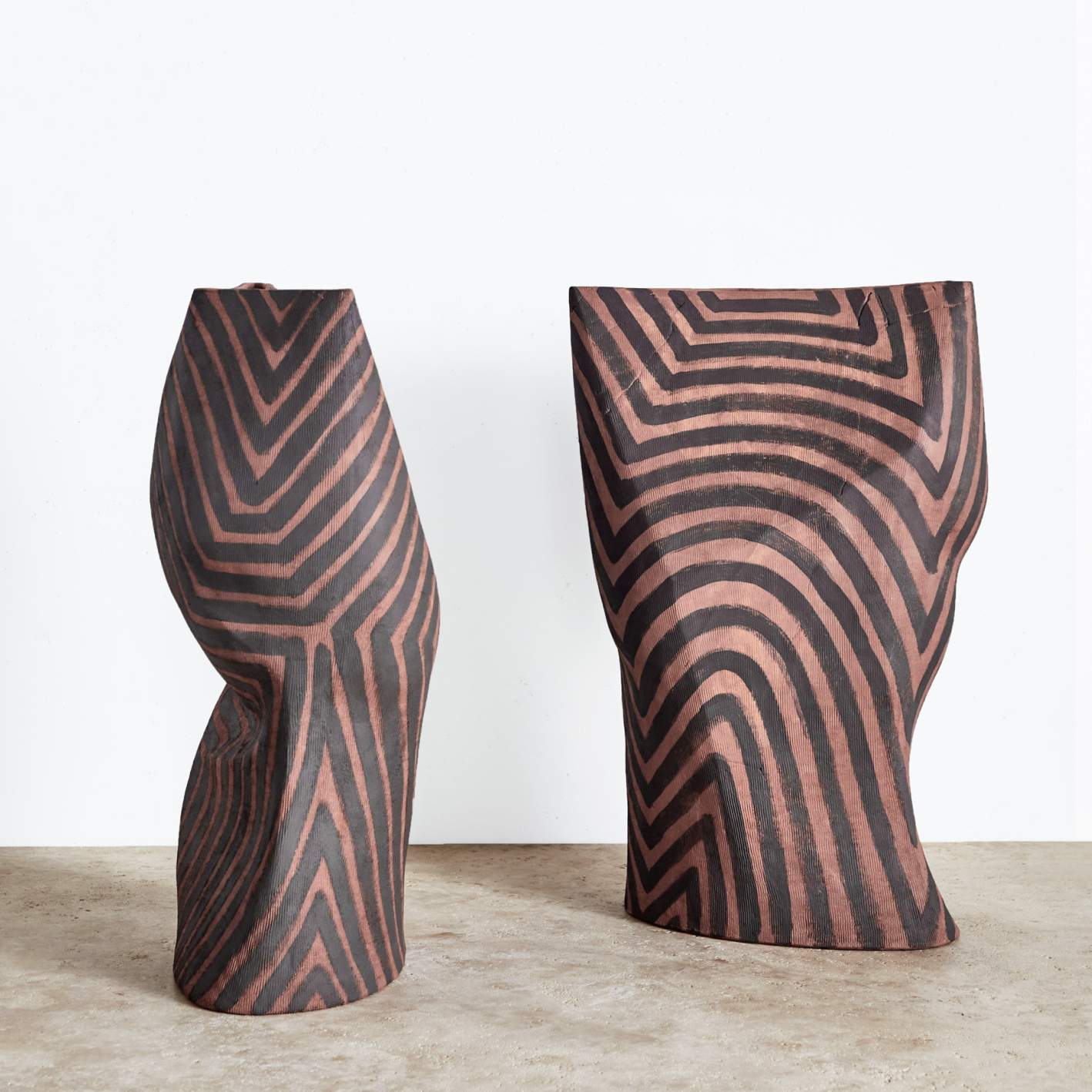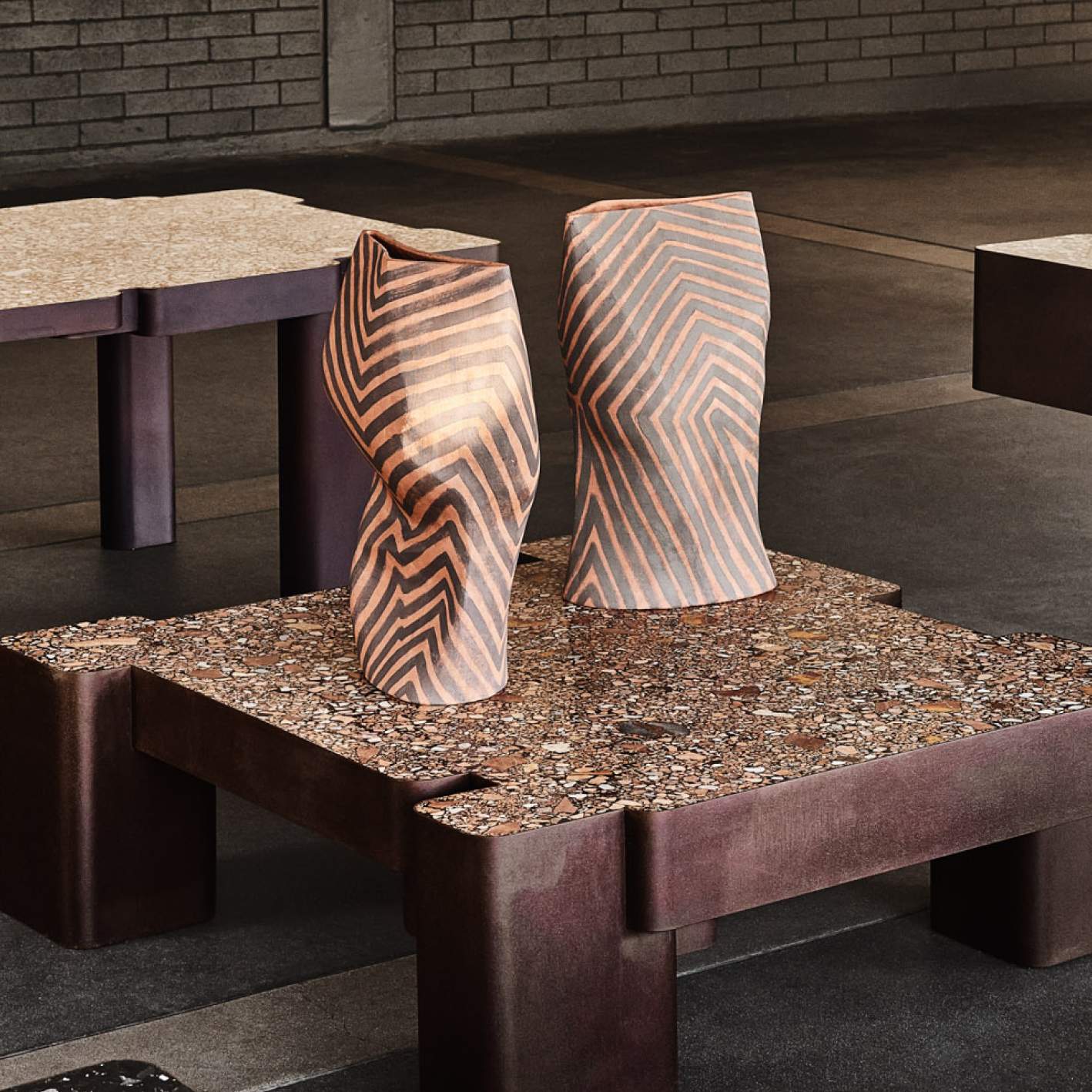 baobab vessel il
Select color
PRE-ORDER: TERRACOTTA SLATE
Combining experimental techniques refined over the past decade with organic materials like natural terra-cotta stone and press-molded clay, Baobab Vessel II features a sculptural silhouette reminiscent of the trunk and limbs of an African Baobab tree. Due to the intrinsic nature of materials used, each vessel is one-of-a-kind.

Ebitenyefa Baralaye is a multi-faceted ceramicist, sculptor, designer and educator based in Detroit, Michigan. His dynamic works are a deep exploration of cultural, spiritual and material translations of objects interpreted through a diaspora lens and abstracted around the aesthetics of craft and design.
Dimensions
8" x 15" x 24"
Shipping
Domestic and international delivery available. Price is exclusive of packing and shipping fees. Please contact us for custom shipping quotes.