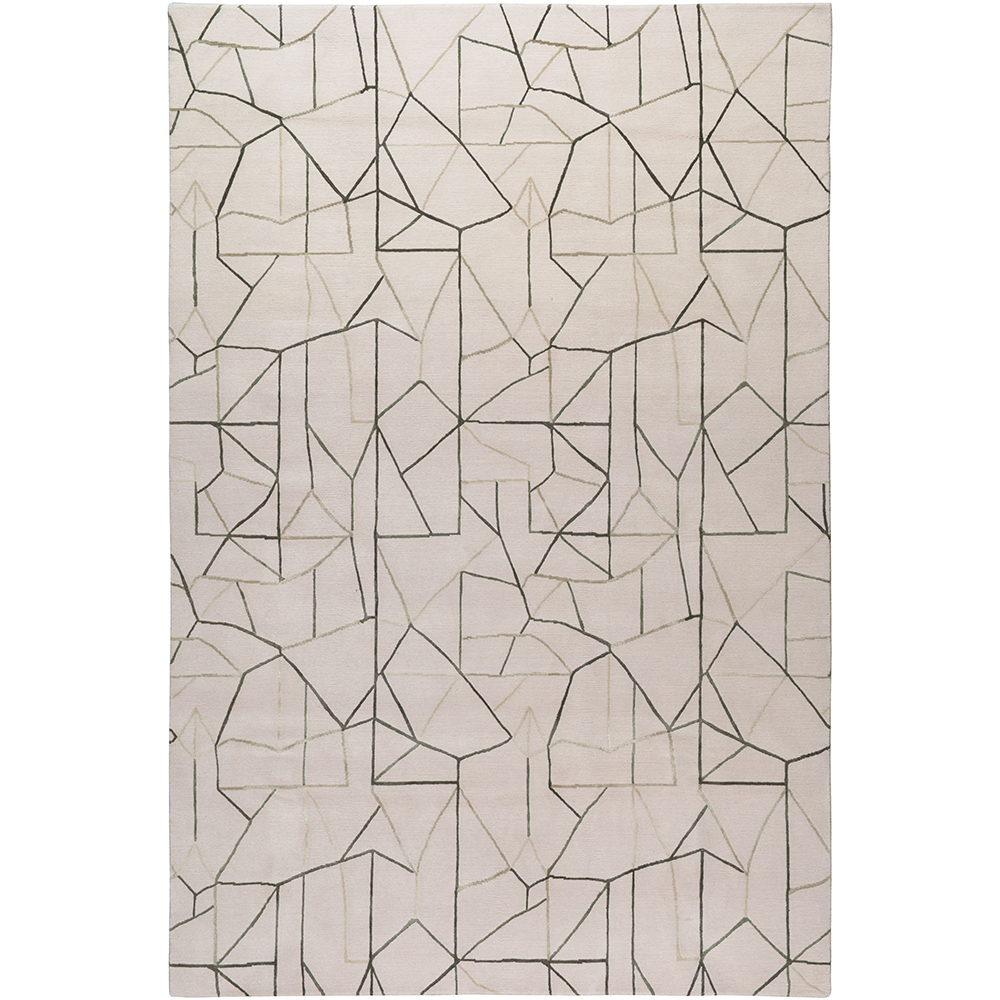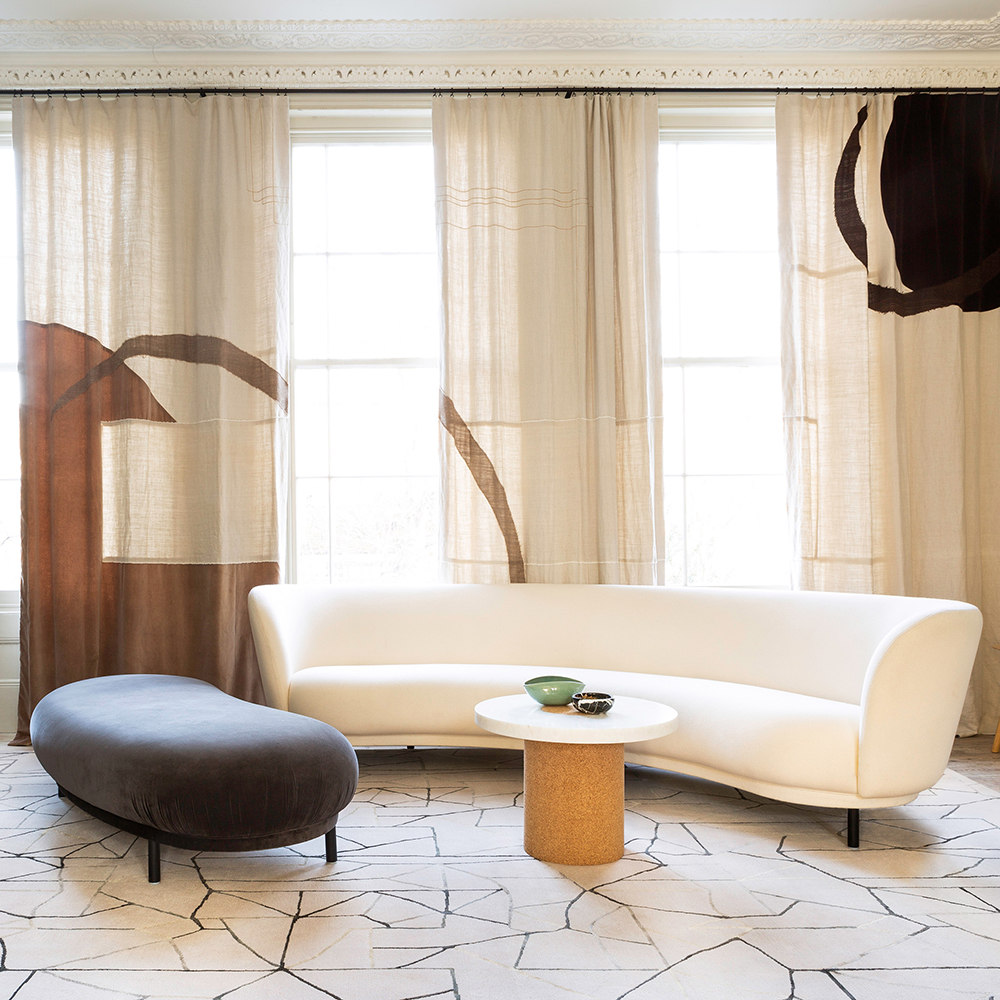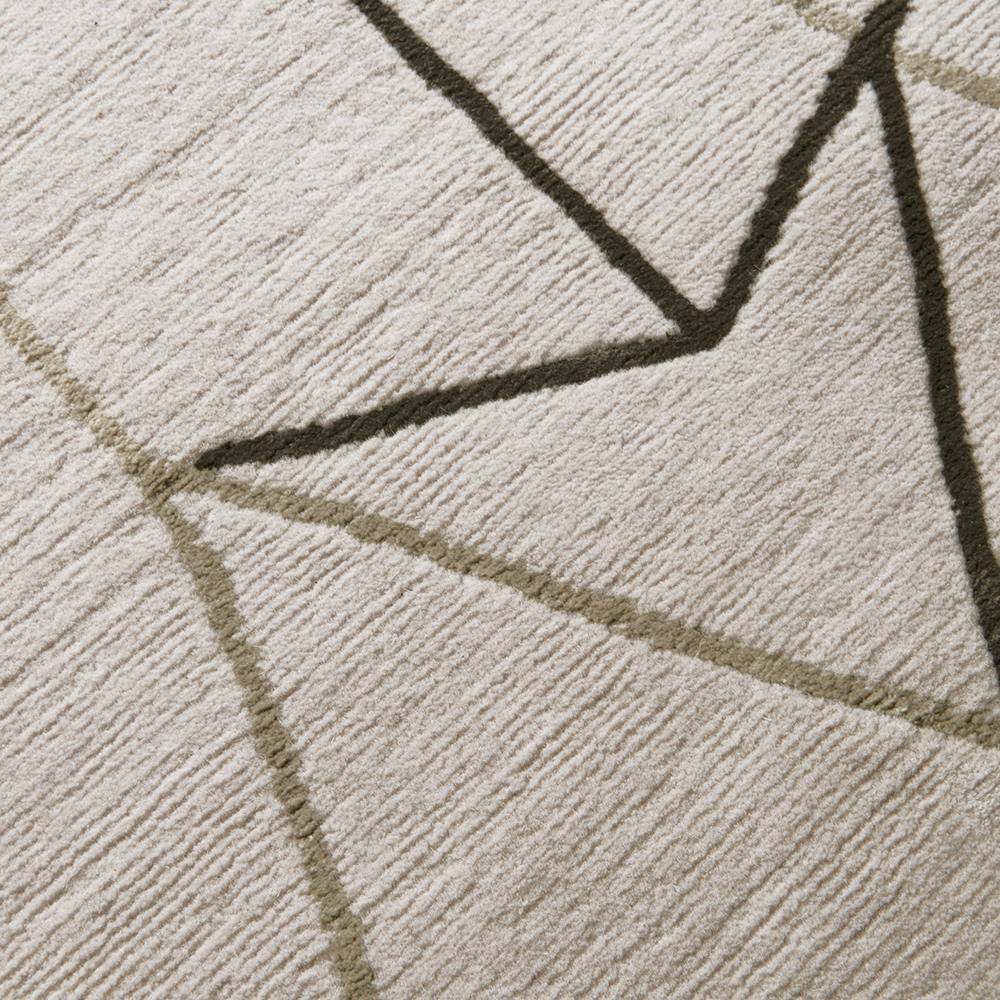 tetras rug
The intricate pattern and transitional tones draw inspiration in both form and color from the California landscape. Combining the softest wool and silk yarns, Tetras embodies a textured background providing depth beyond the surface of this organic geometric design.
Dimensions
This rug, in collaboration with The Rug Company, is entirely handmade from the spinning of the wool to the weaving on the loom. It is unique, and has been crafted by weavers in the Kathmandu area, whose skills have been passed down through many generations. We use only the highest quality wool for our rugs, that of the Tibetan sheep, for its durability, rich texture and subtle colour variation. To this we have added the vision of a world class designer, and the result is a hand knotted contemporary rug of extraordinary beauty, which will itself become an heirloom to be treasured for years to come.
Shipping
This item ships using our White Glove Service or Door to Door Service.
Domestic and international delivery available.
Price is exclusive of packing and shipping fees.
Please contact us for custom shipping quotes.