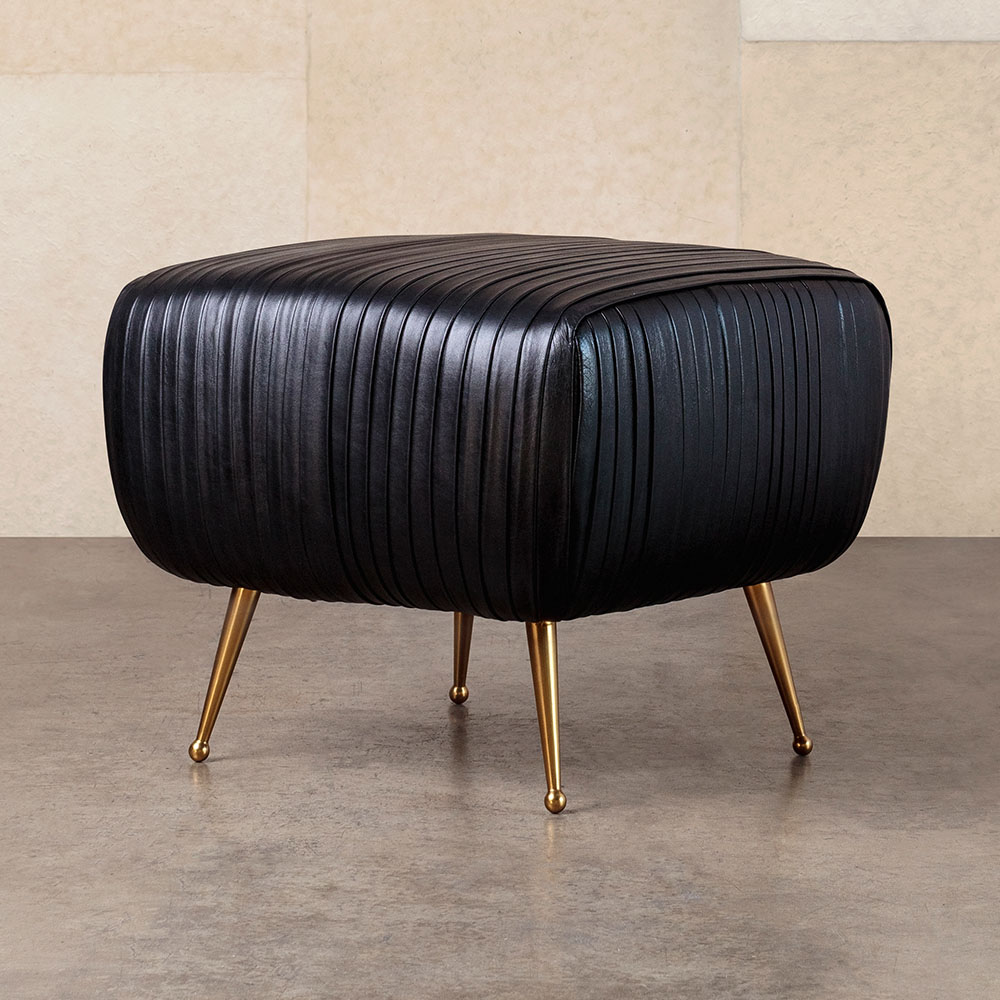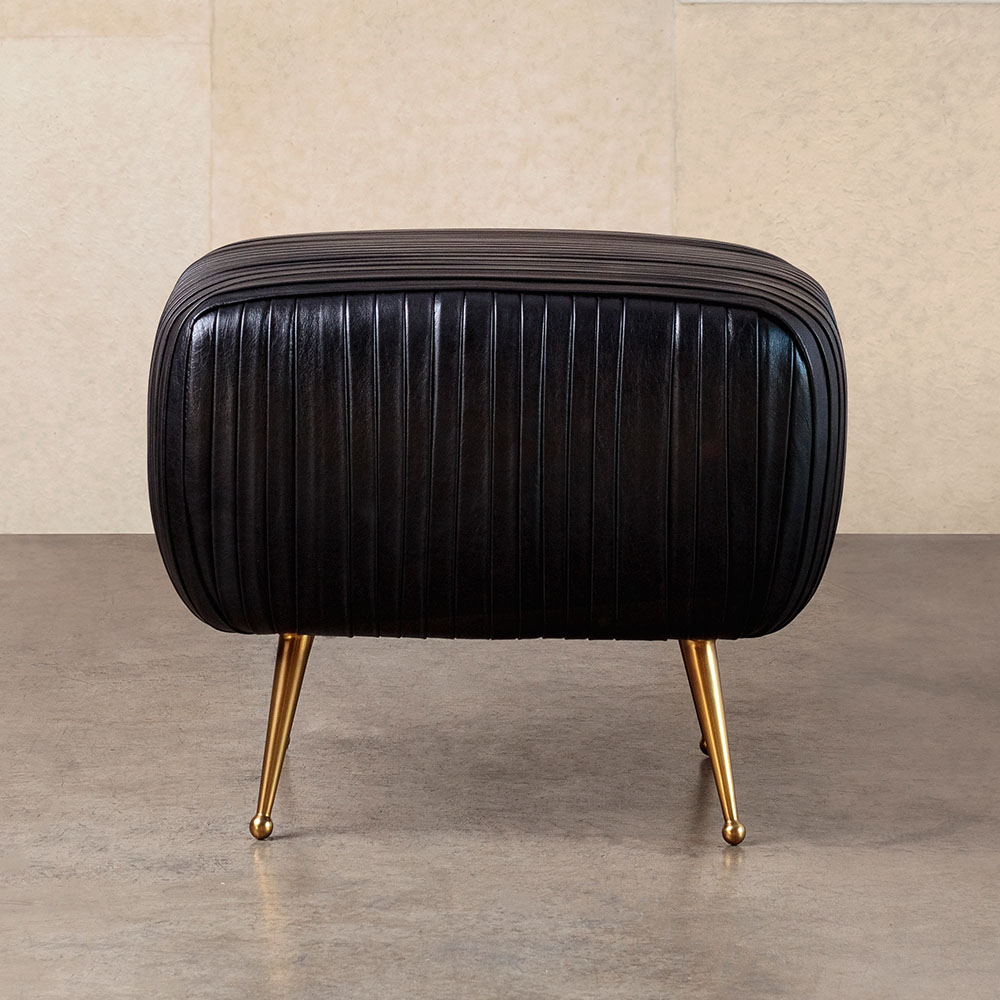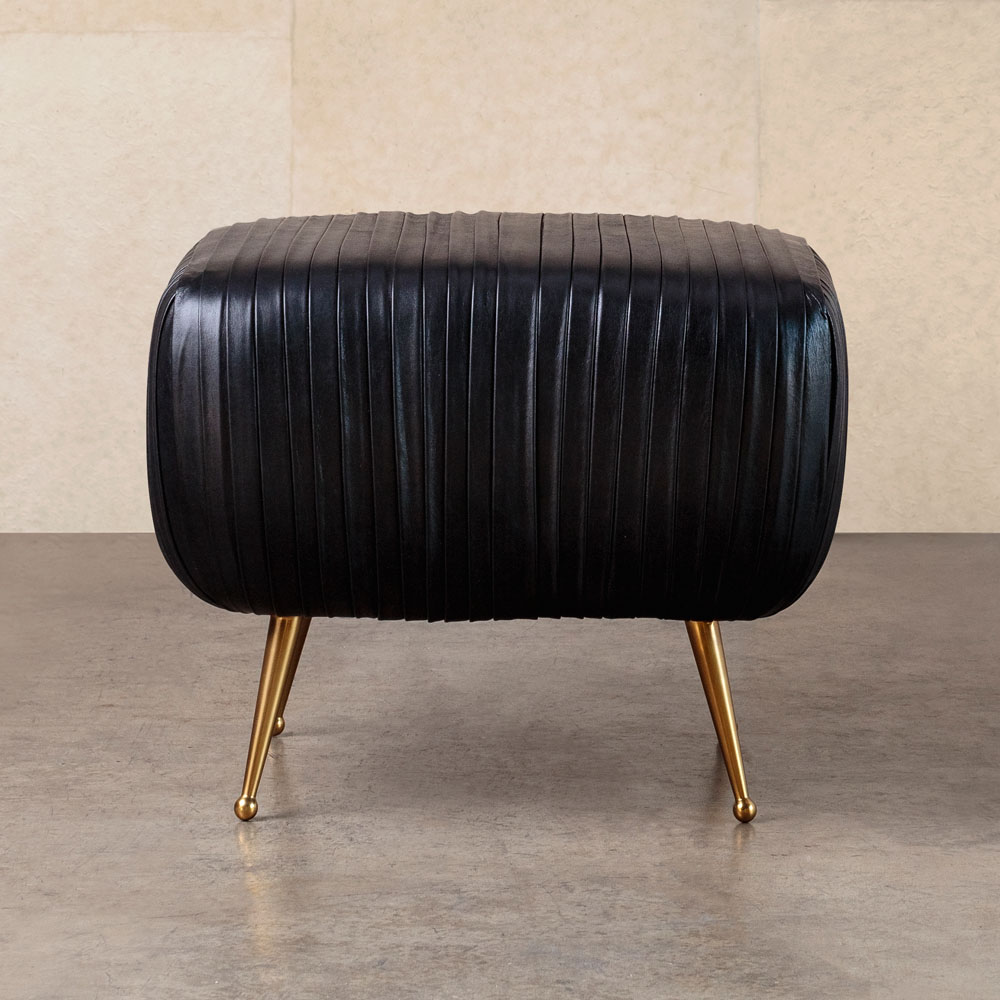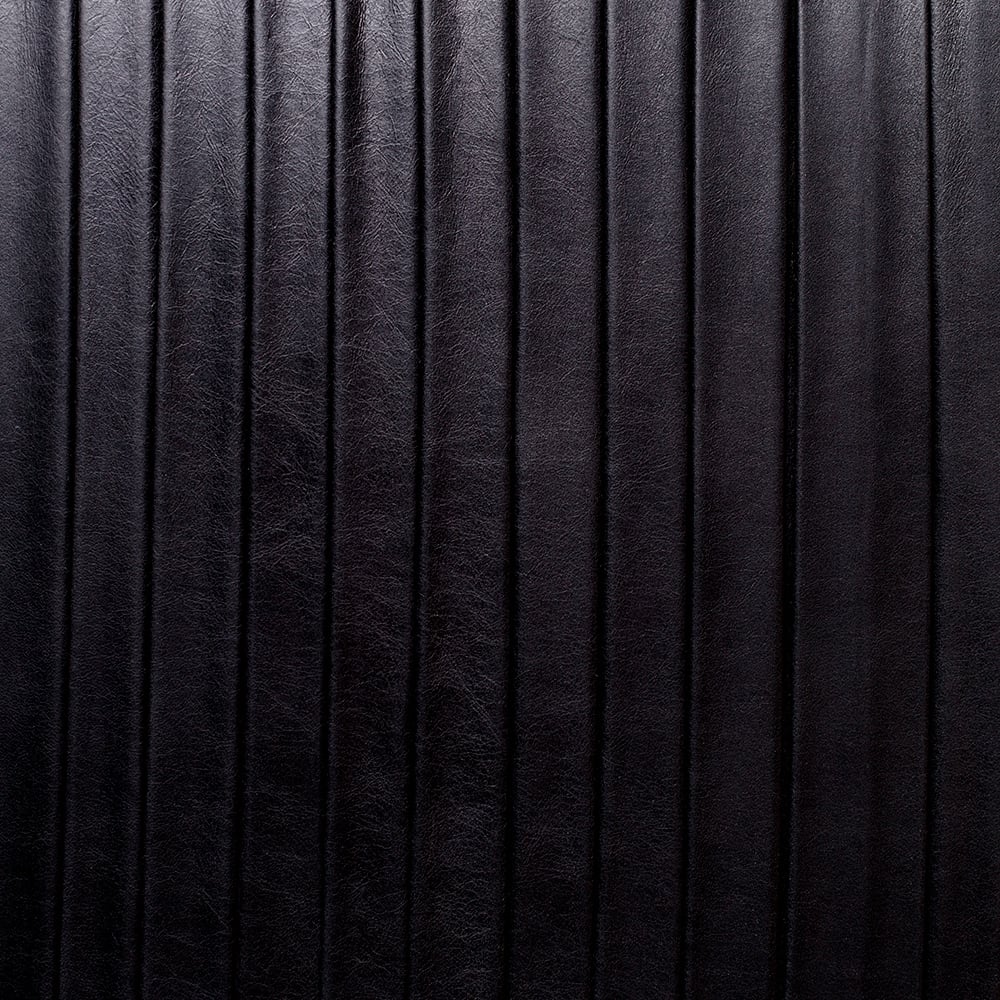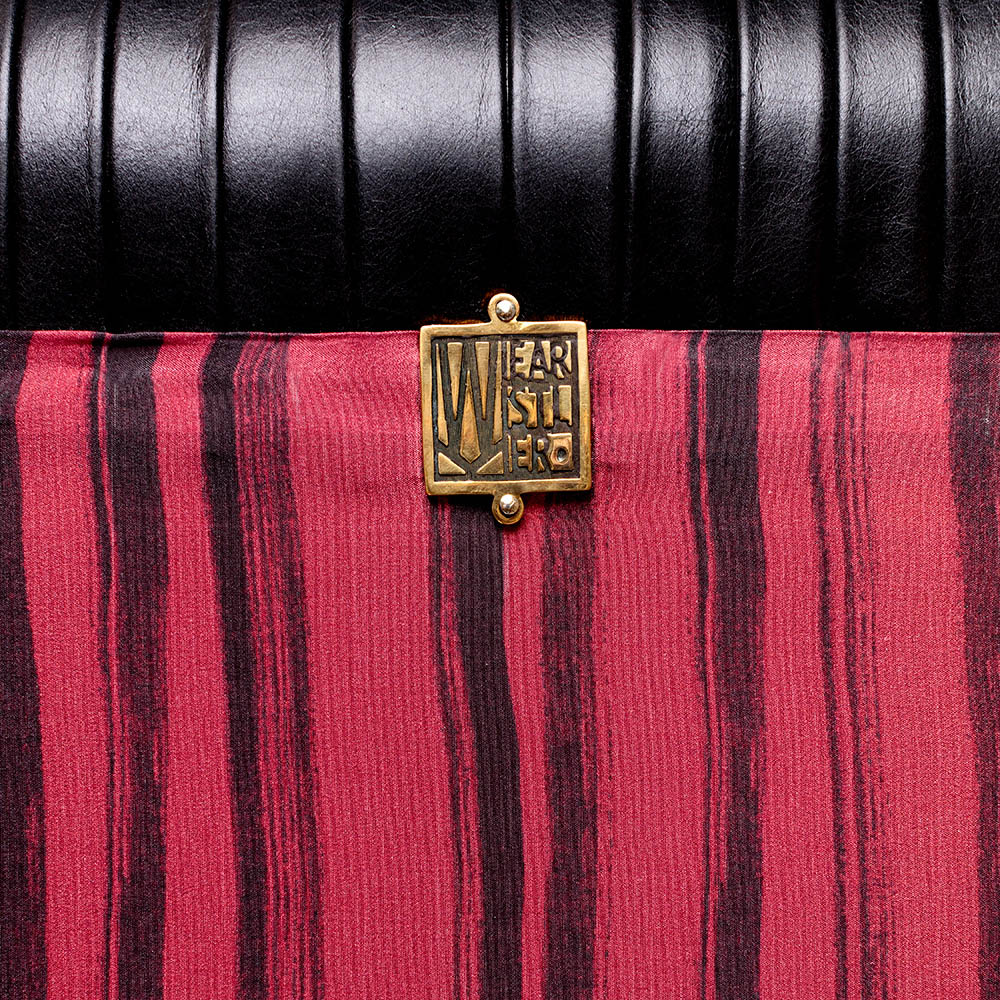 souffle ottoman
With its curvilinear form, bold massing, and thoughtful detailing, the Souffle Ottoman is a modern icon. This petite ottoman features solid cast burnished brass legs and an artisanal ruched leather body which is available in a curated selection of leathers. It makes a statement as a lone occasional piece but also pairs perfectly with the Souffle Chair. Non-ruched options are also available.
Dimensions
20 1/2"W X 20 1/2"D X 17 9/16"H
Shipping
Domestic and international delivery available.
Price is exclusive of packing and shipping fees.