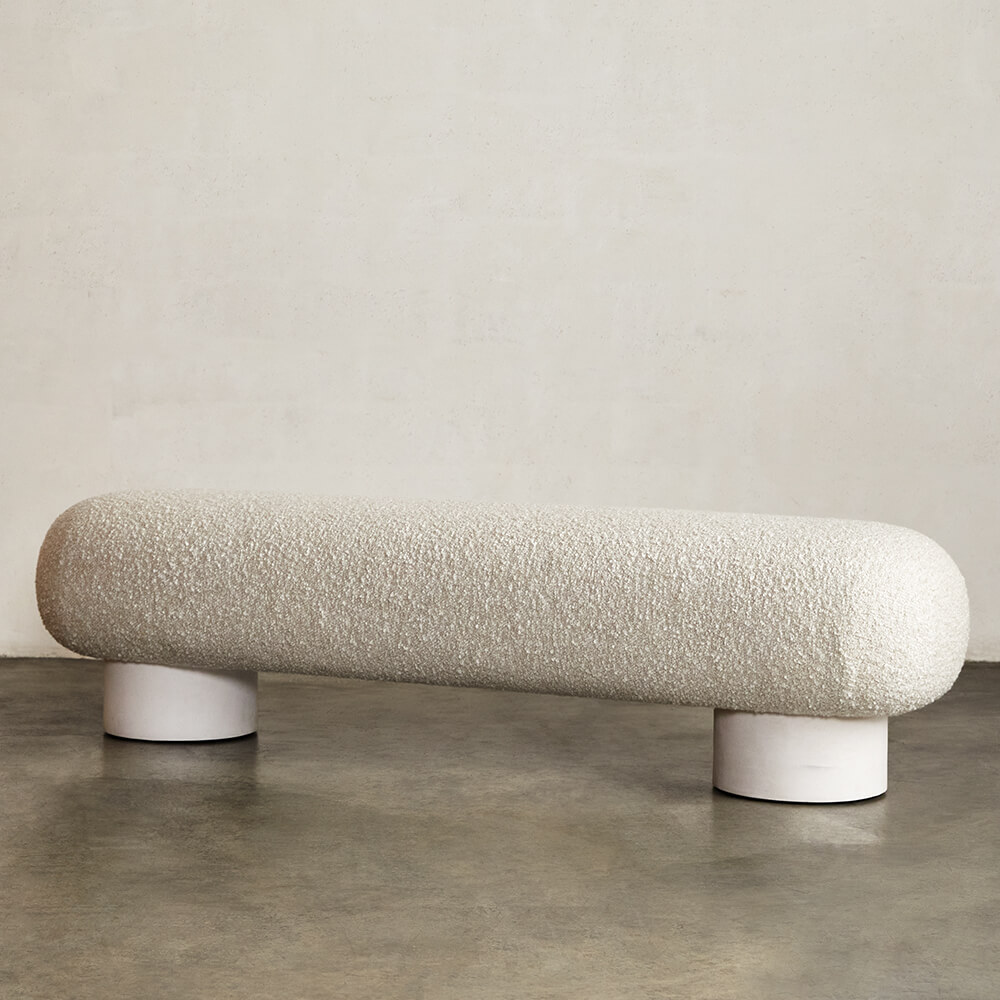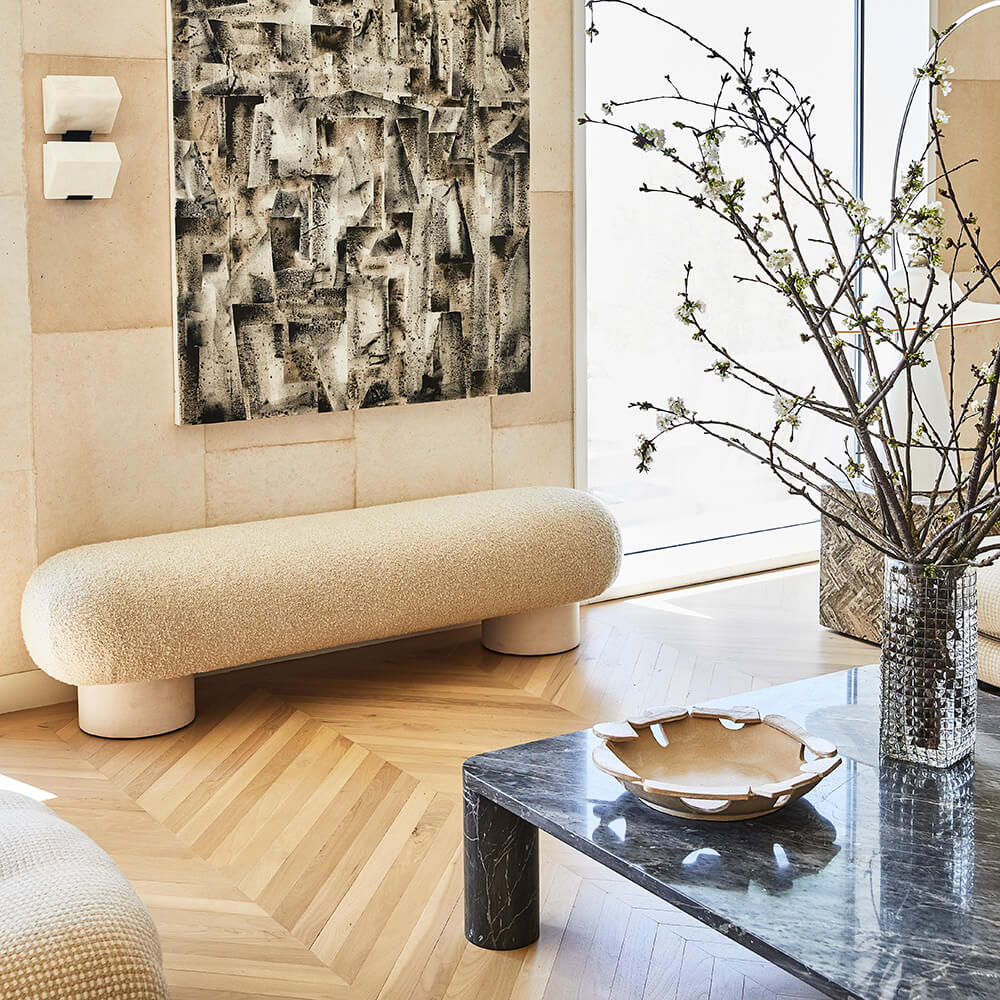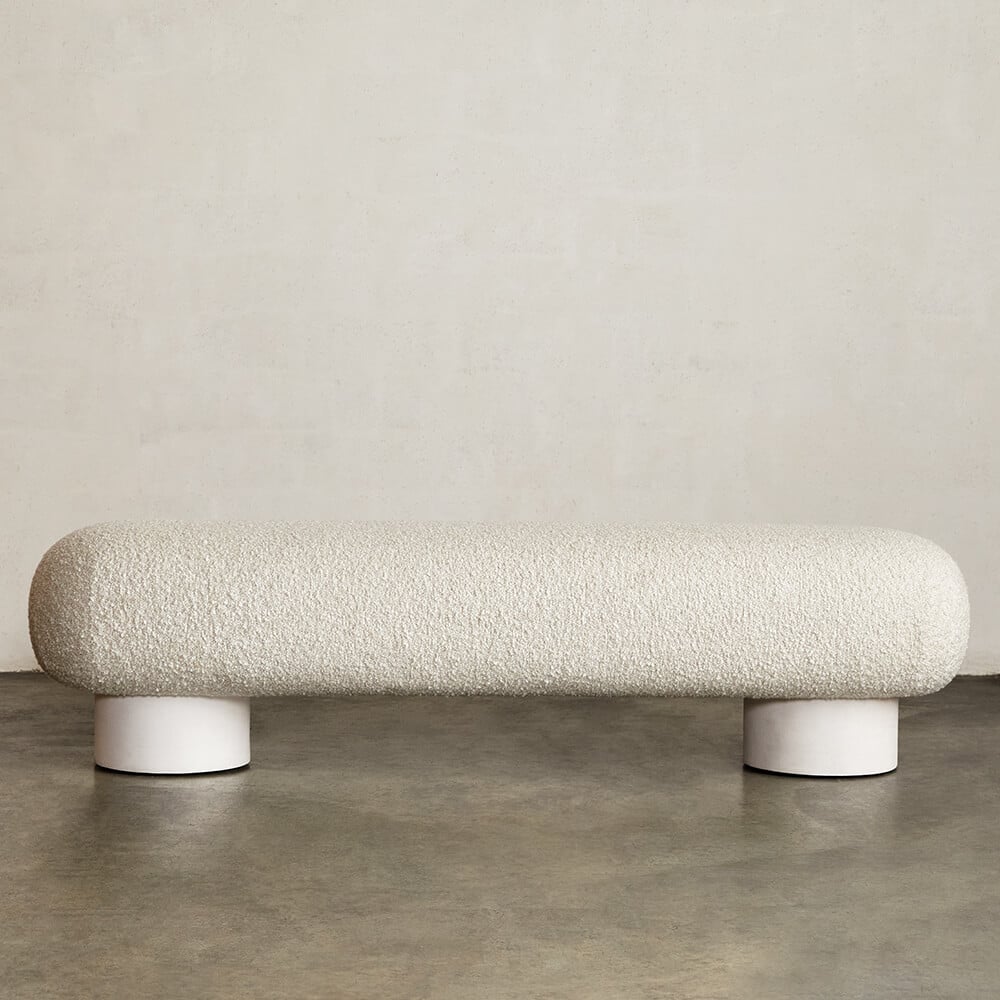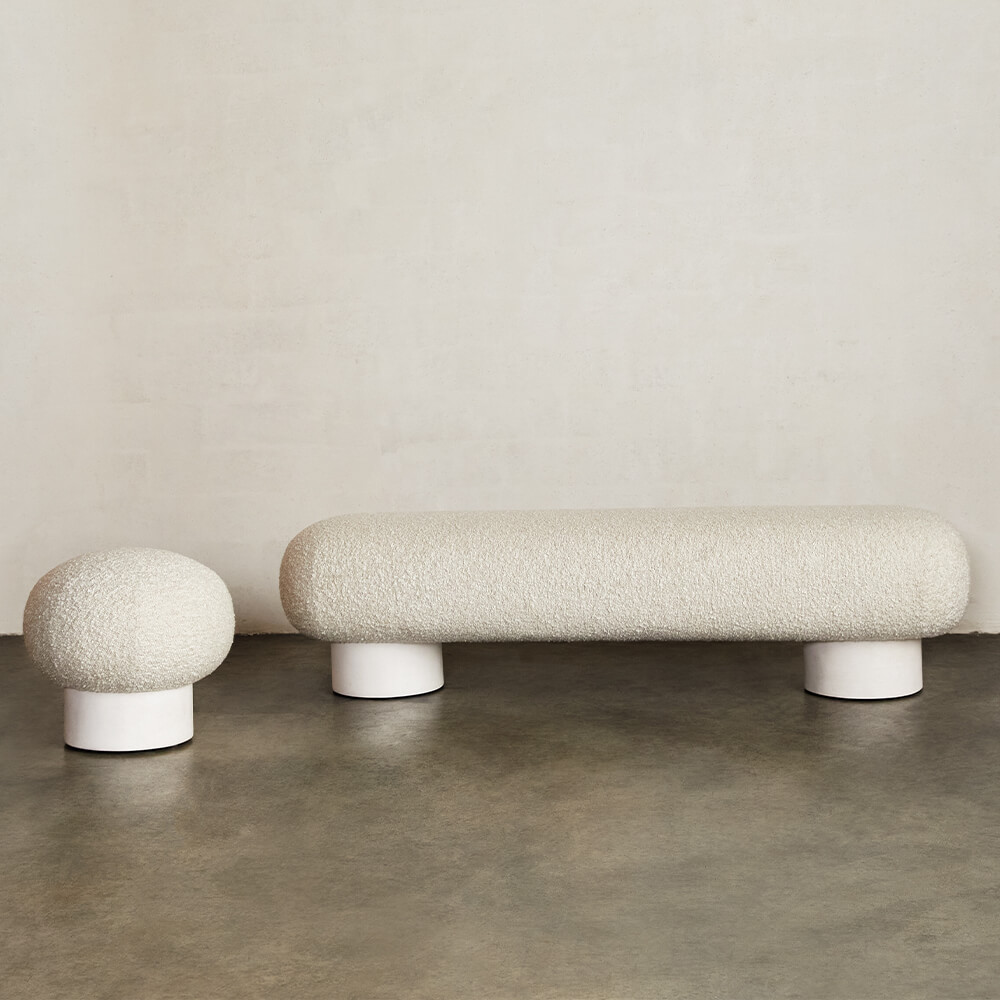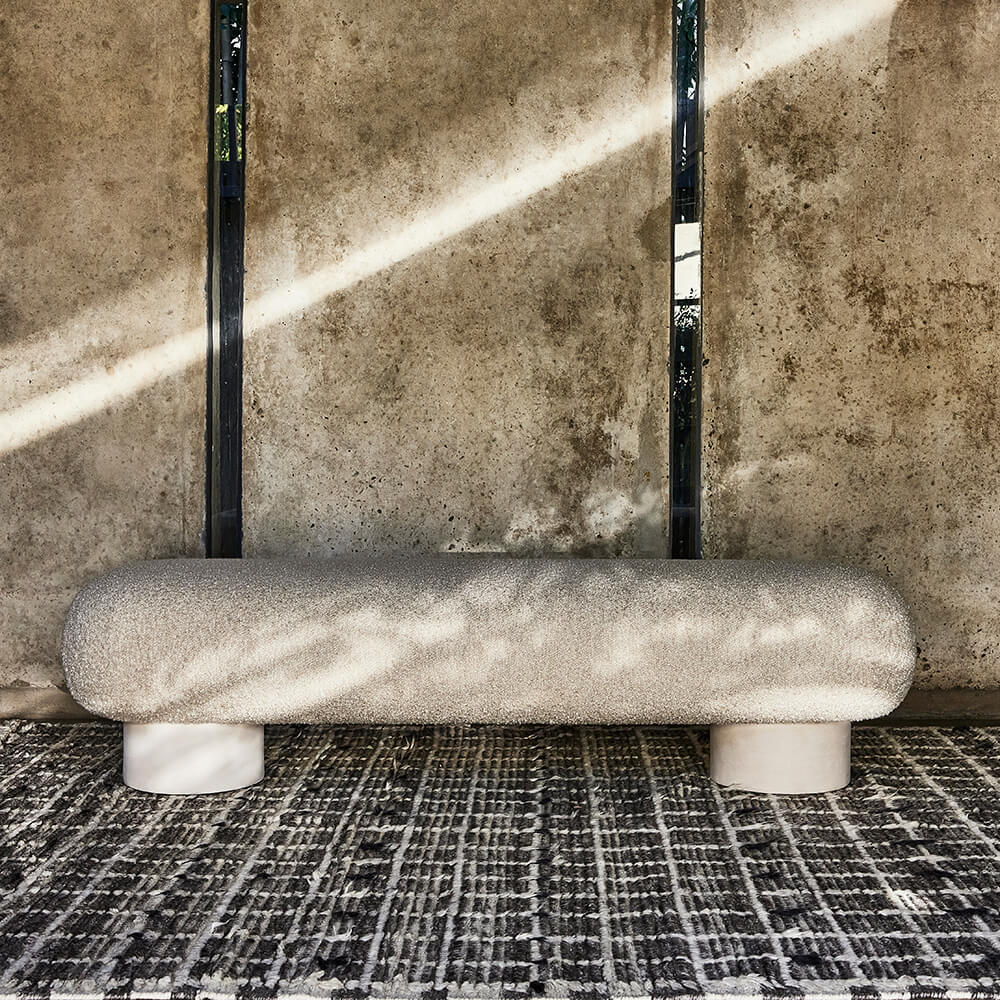 colina bench
Select color
PRE-ORDER: BULLE BOUCLE PUMICE
With its monolithic massing and sculptural play on materiality, the Colina Bench is an approachable iteration of modern organic design. This bench is made by a local LA artisan from hand-formed white resin with a plaster-like white finish.
This item is available in
COM
(Customer's Own Material). To make a fabric selection and place an order, please contact
Concierge.
Dimensions
72" W x 19" D x 18" H
Shipping
This item ships using our White Glove Service. Domestic and international delivery available. Price is exclusive of packing and shipping fees. Please contact us for custom shipping quotes.