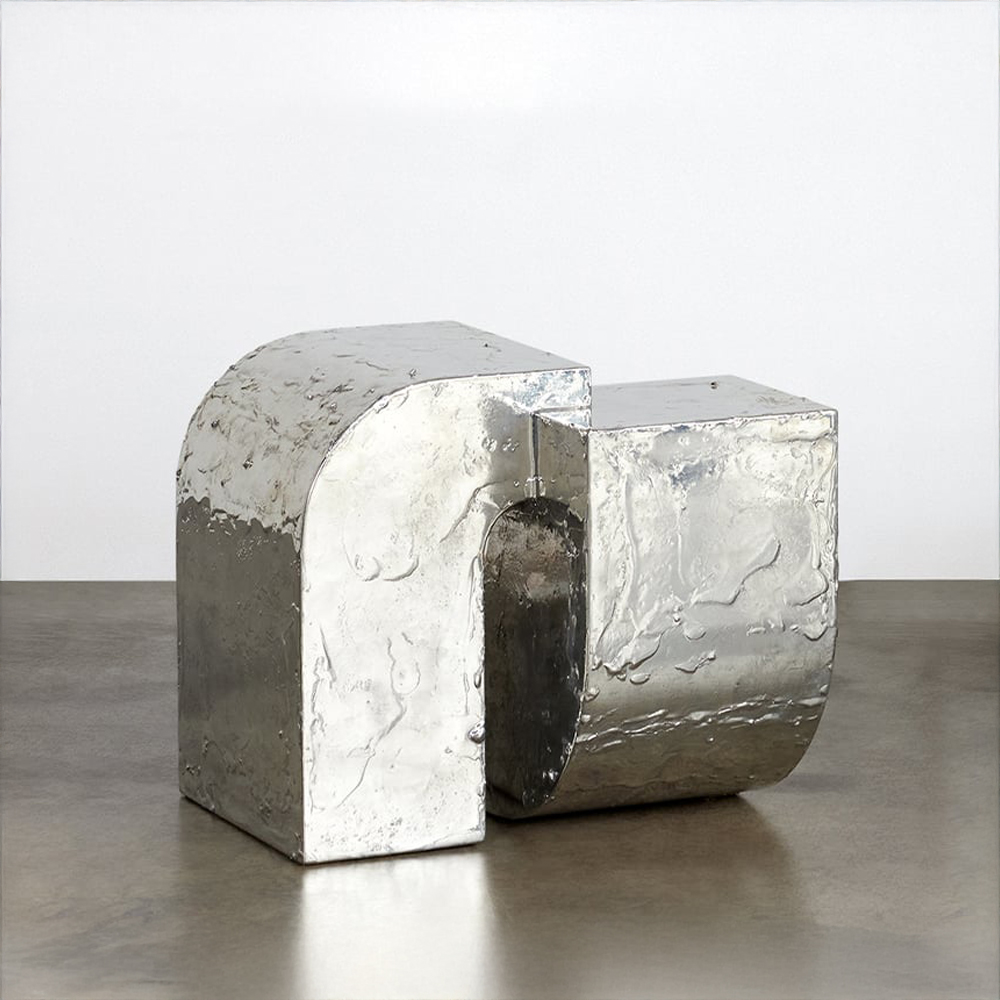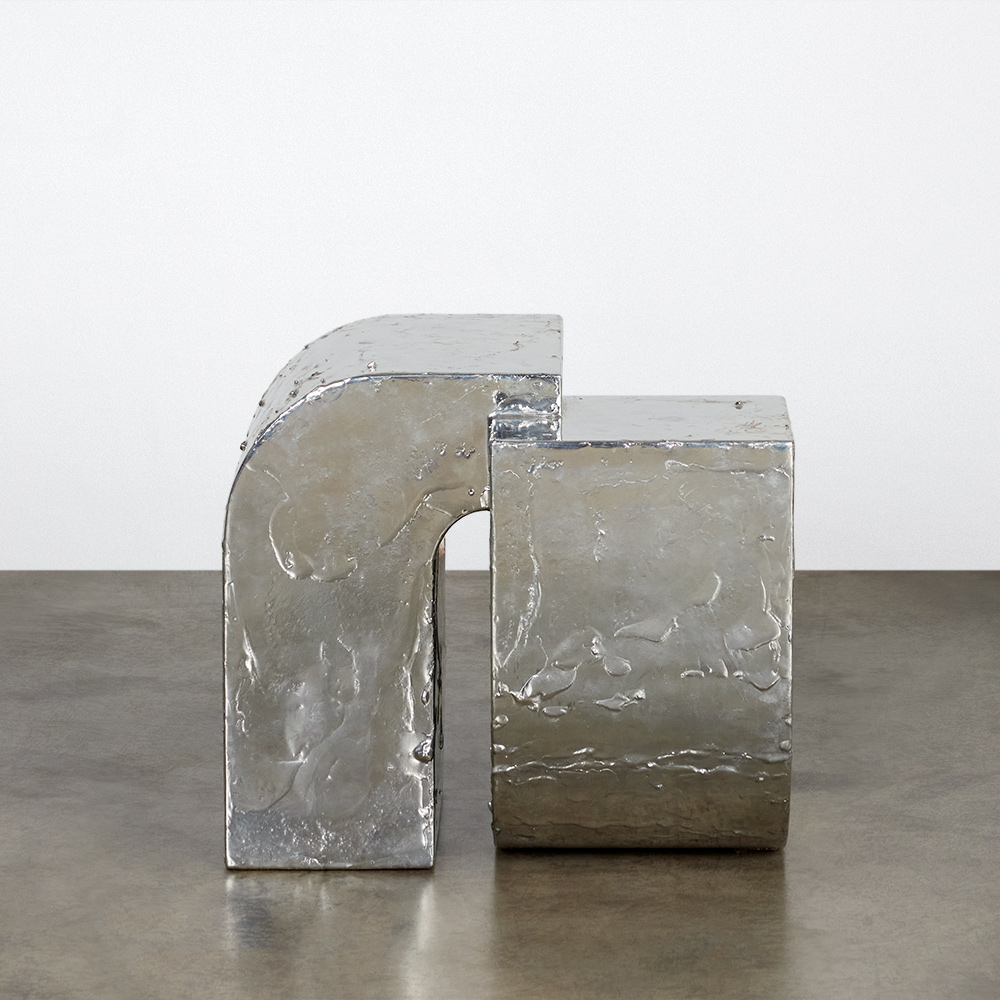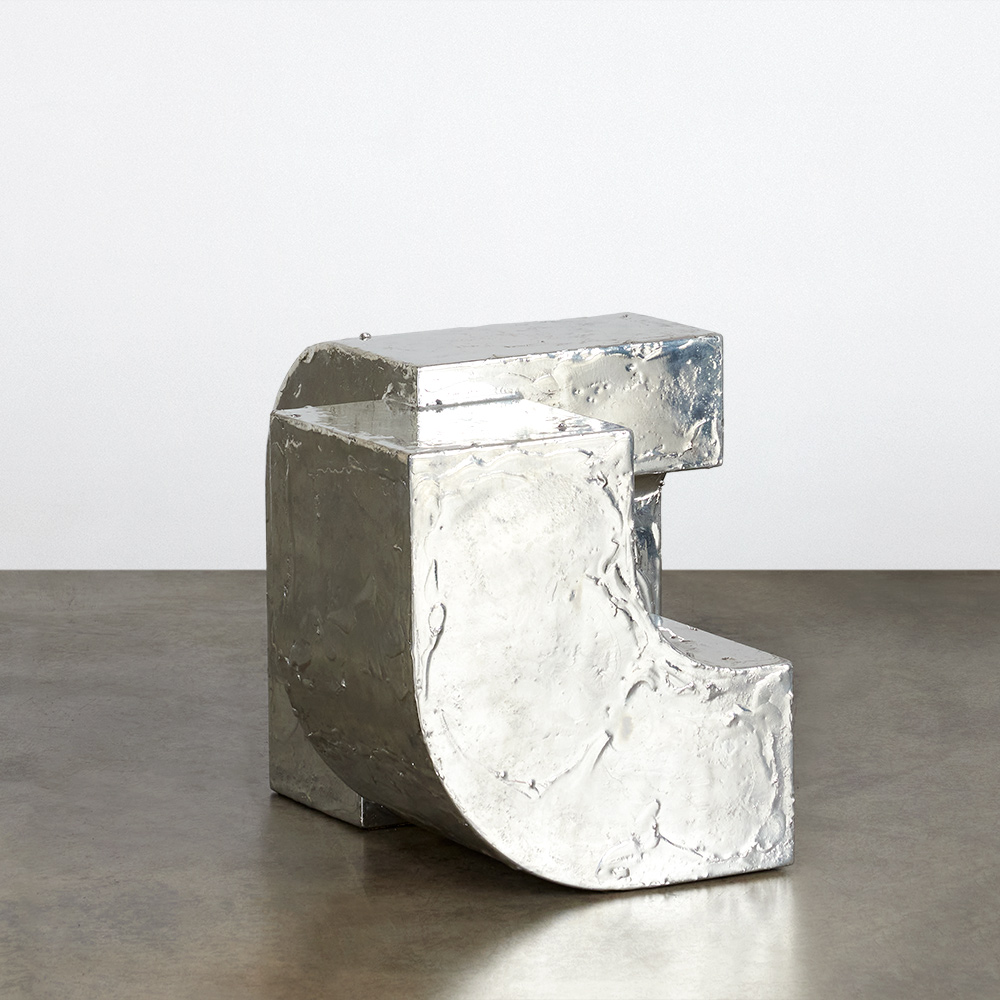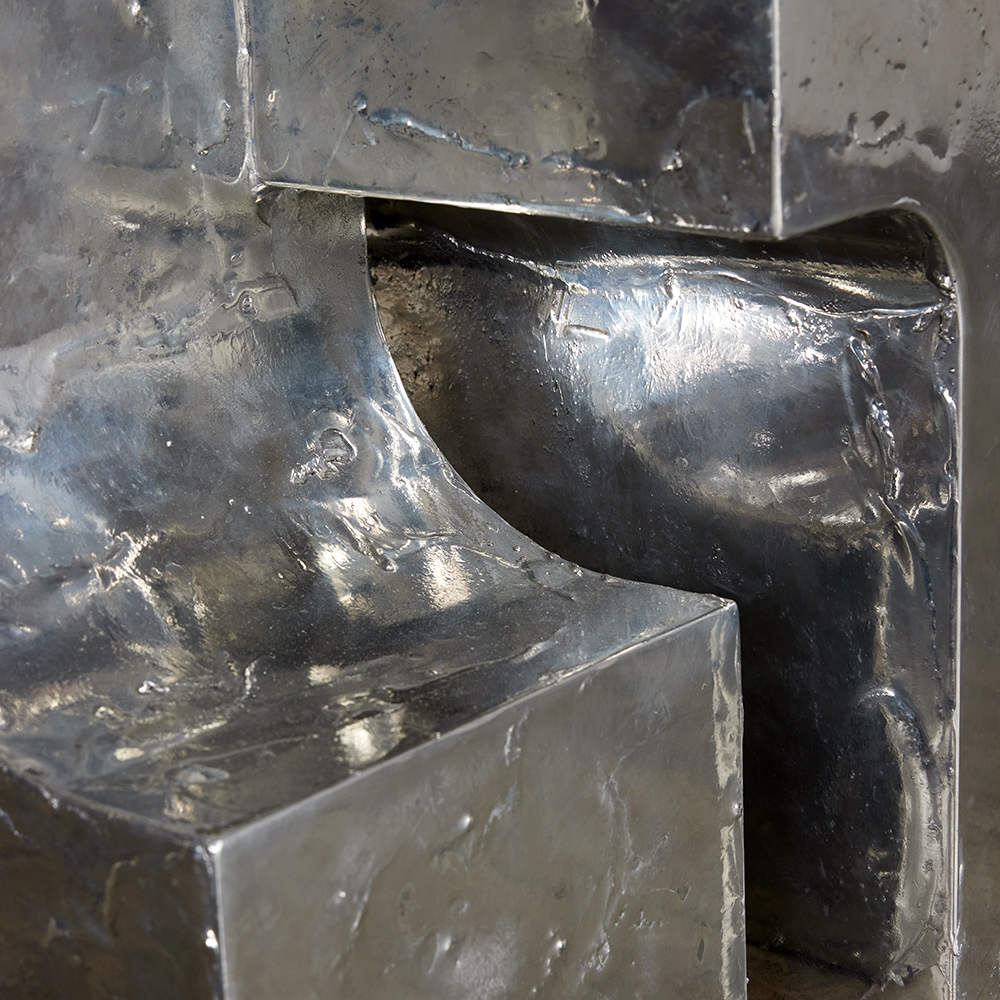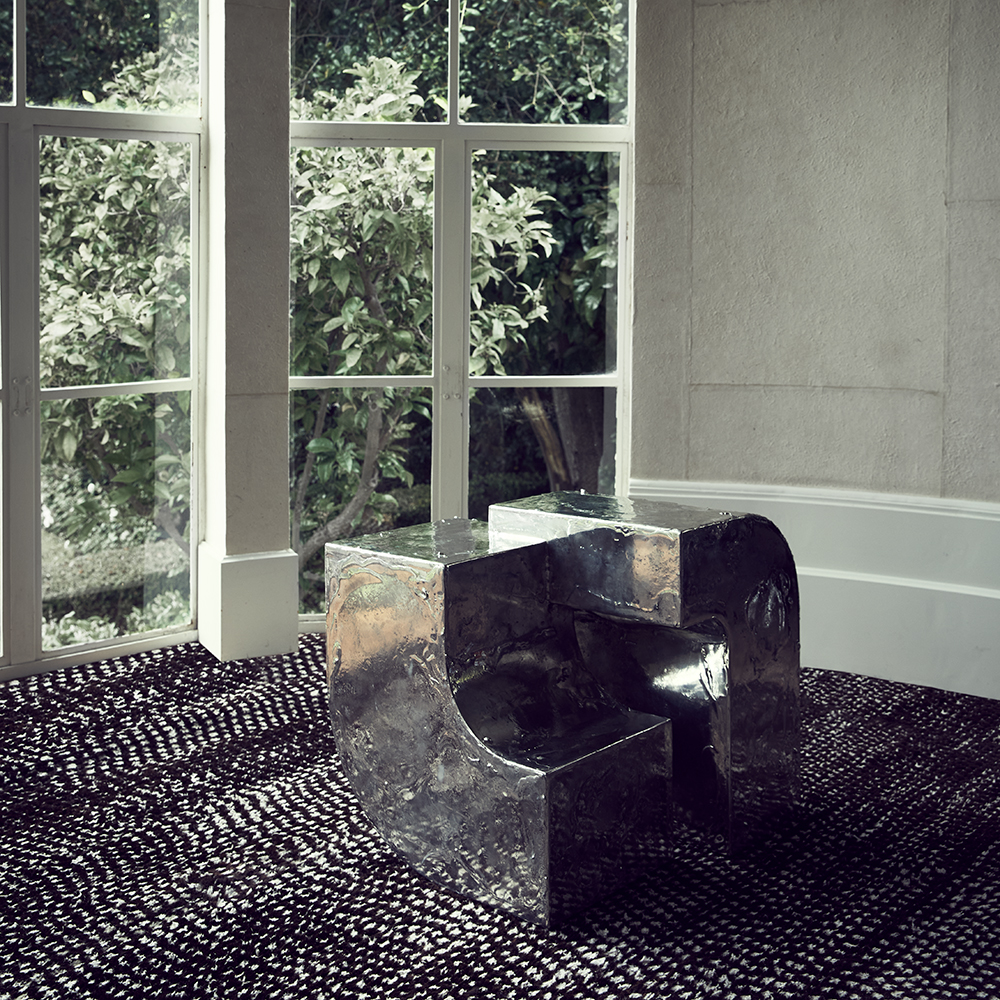 pewter side table
Embracing the unique qualities of lustrous pewter, the Pewter Side Table transcends mere functionality into a unique design statement. No longer confined to its solid state, pewter is melted into liquid form and expertly hand coated onto an architectural steel structure, offering a harmonious blend of strength and elegance. Highlighting the fluid nature of distinctive metal alloy with its intricate patterns and undulating contours, each table design exudes an aura of individuality and exclusivity, ensuring that it becomes the focal point of any living room interior.

Christopher Gentner, with a BFA in metalsmithing from the Cleveland Institute of Art and apprenticeships under sculptors and jewelers, together with dedication to craft, quickly developed his reputation nationally as a foremost authority of metal fabrication and furniture. One of his crowning achievements was the re-creation and fabrication of the Frank Lloyd Wright Robie House gates. These unique experiences are the foundation of his design philosophy which he employs in his own line of furniture, lighting, and objects.
Dimensions
18"W x 20"D x 18"H
Shipping
Domestic and international delivery available. Price is exclusive of packing and shipping fees. Please contact us for custom shipping quotes.