Primary image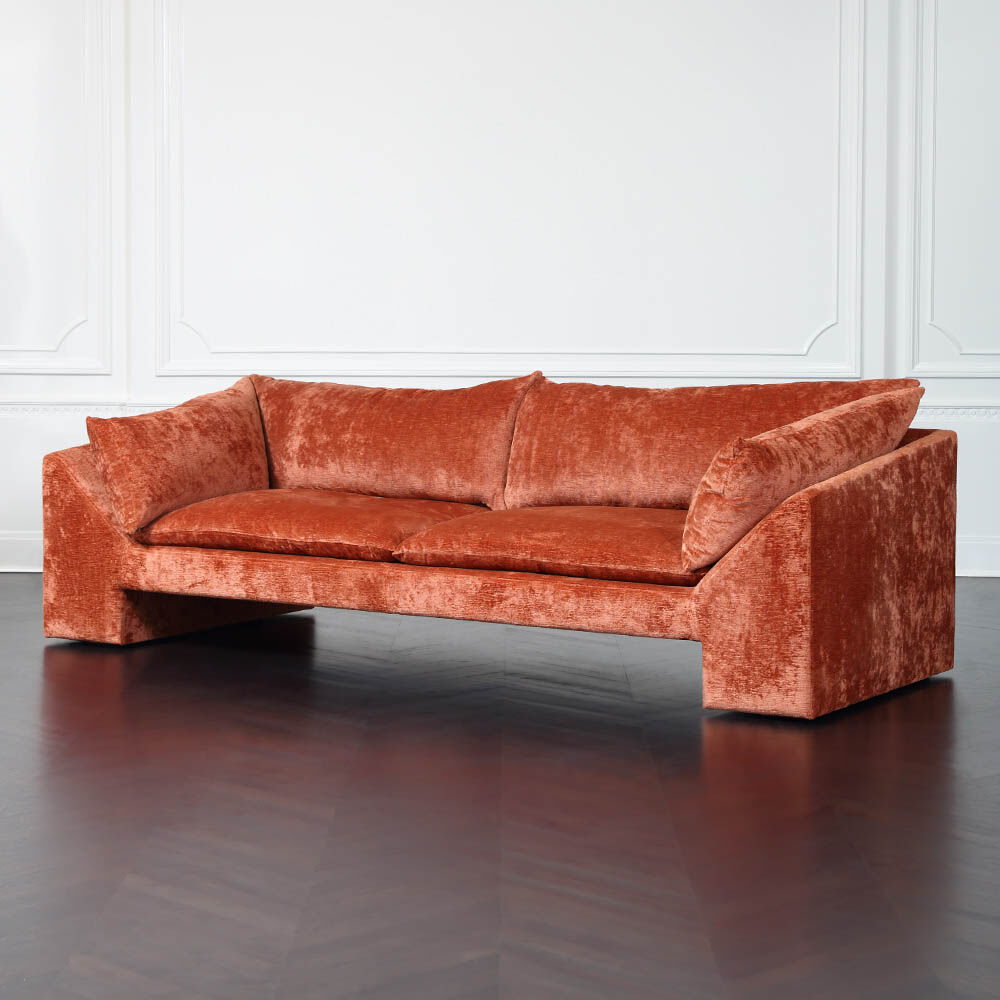 sunset sofa
The Sunset Sofa is an modern and sculptural upholstered seating design with relaxed comfort in mind. Two knife-edge seat cushions wrapped in feather/down fill sit below matching knife-edge back and arm cushions. The bold and geometric silhoutte features gently sloping arms and a high seat rail. The hardwood frame is double-doweled and glued, with 8-way hand-tied springs for longevity and performance. Available in a slection of curated fabrics and leathers.

For additional color options, please contact our sales team at 323-895-7880 or at concierge@kellywearstler.com
✕
The Sunset Sofa is an modern and sculptural upholstered seating design with relaxed comfort in mind. Two knife-edge seat cushions wrapped in feather/down fill sit below matching knife-edge back and arm cushions. The bold and geometric silhoutte features gently sloping arms and a high seat rail. The hardwood frame is double-doweled and glued, with 8-way hand-tied springs for longevity and performance. Available in a slection of curated fabrics and leathers.

For additional color options, please contact our sales team at 323-895-7880 or at concierge@kellywearstler.com
Additional Information
description
Item# EJV1556-102
The Sunset Sofa is an modern and sculptural upholstered seating design with relaxed comfort in mind. Two knife-edge seat cushions wrapped in feather/down fill sit below matching knife-edge back and arm cushions. The bold and geometric silhoutte features gently sloping arms and a high seat rail. The hardwood frame is double-doweled and glued, with 8-way hand-tied springs for longevity and performance. Available in a slection of curated fabrics and leathers.

For additional color options, please contact our sales team at 323-895-7880 or at concierge@kellywearstler.com
Product details
102"W X 38"D X 28"H - 16 3/4" Seat Height
Concierge
Please call 1-855-BYKELLY to speak with our concierge.
Monday-Saturday 10am-7pm (PST)
Sunday 12pm-6pm (PST)
Alternatively, you can email
concierge@kellywearstler.com
Our limited edition has sold out. Please submit your email to stay in the loop.
Thank you, we will be in touch soon.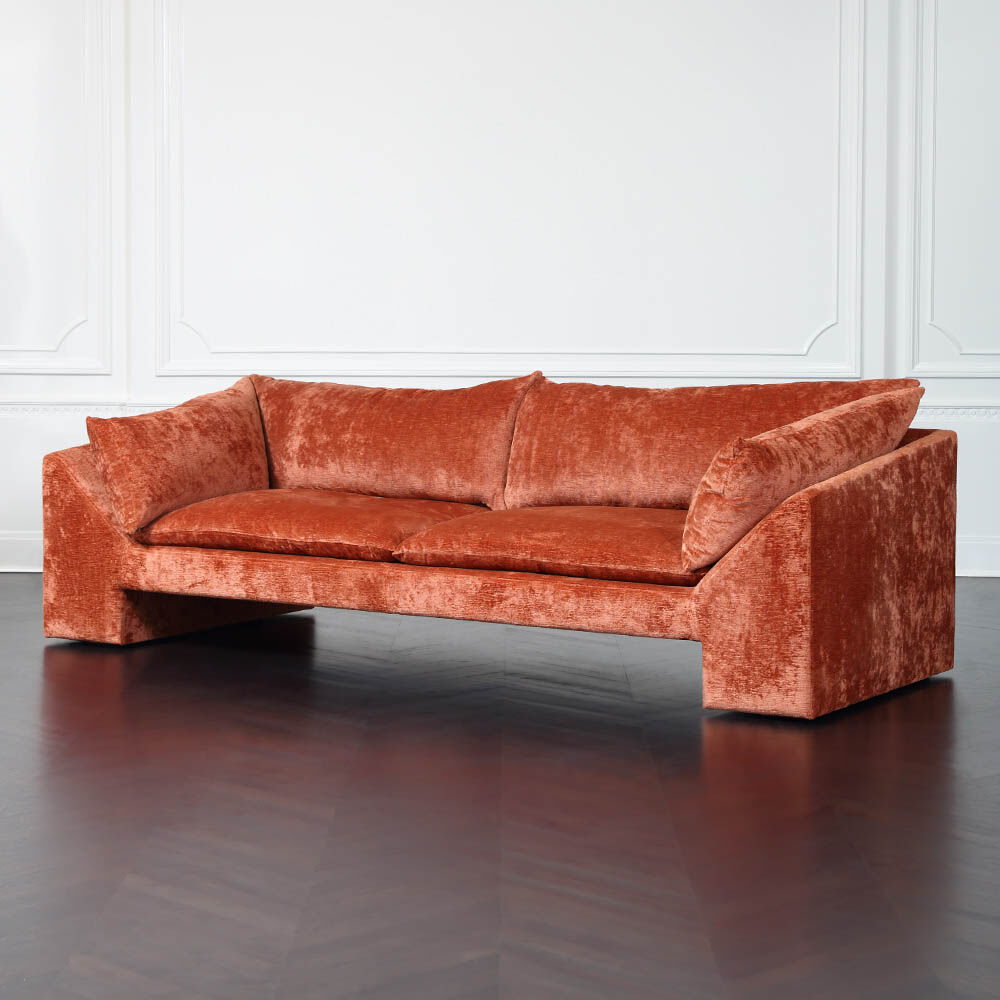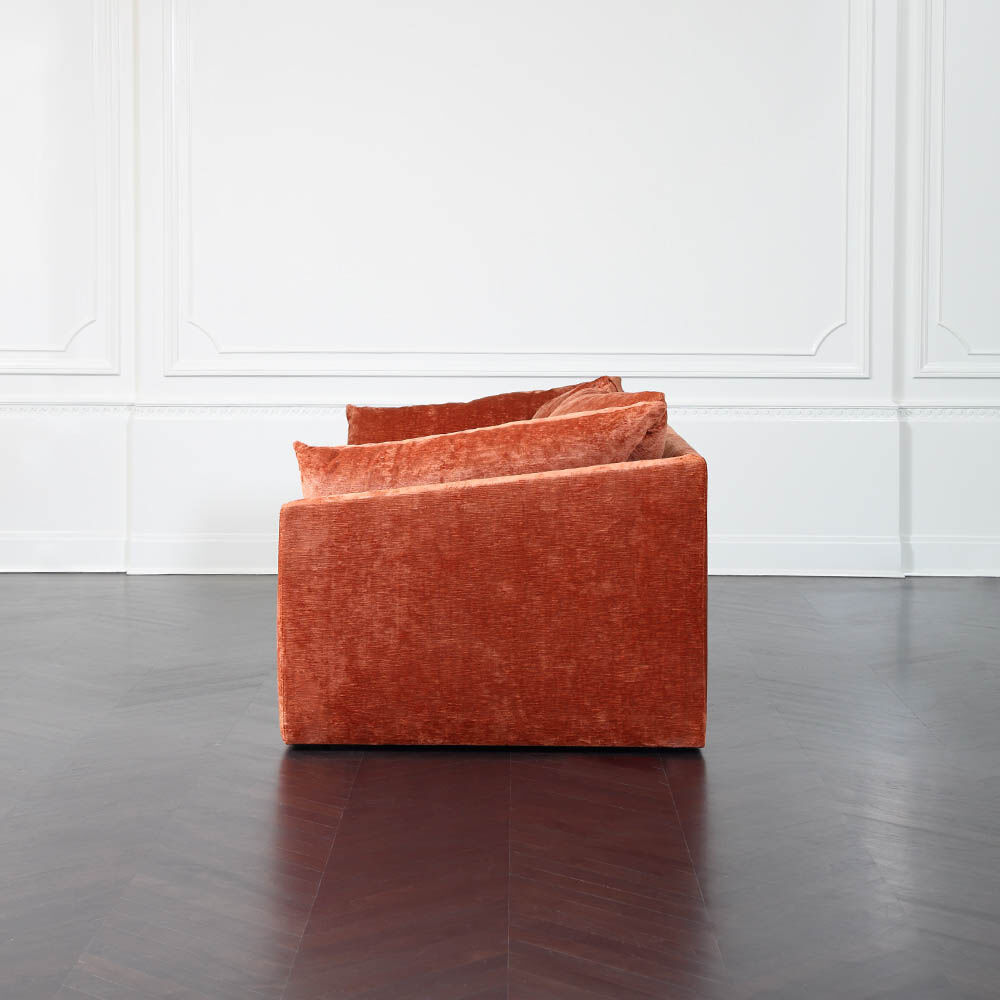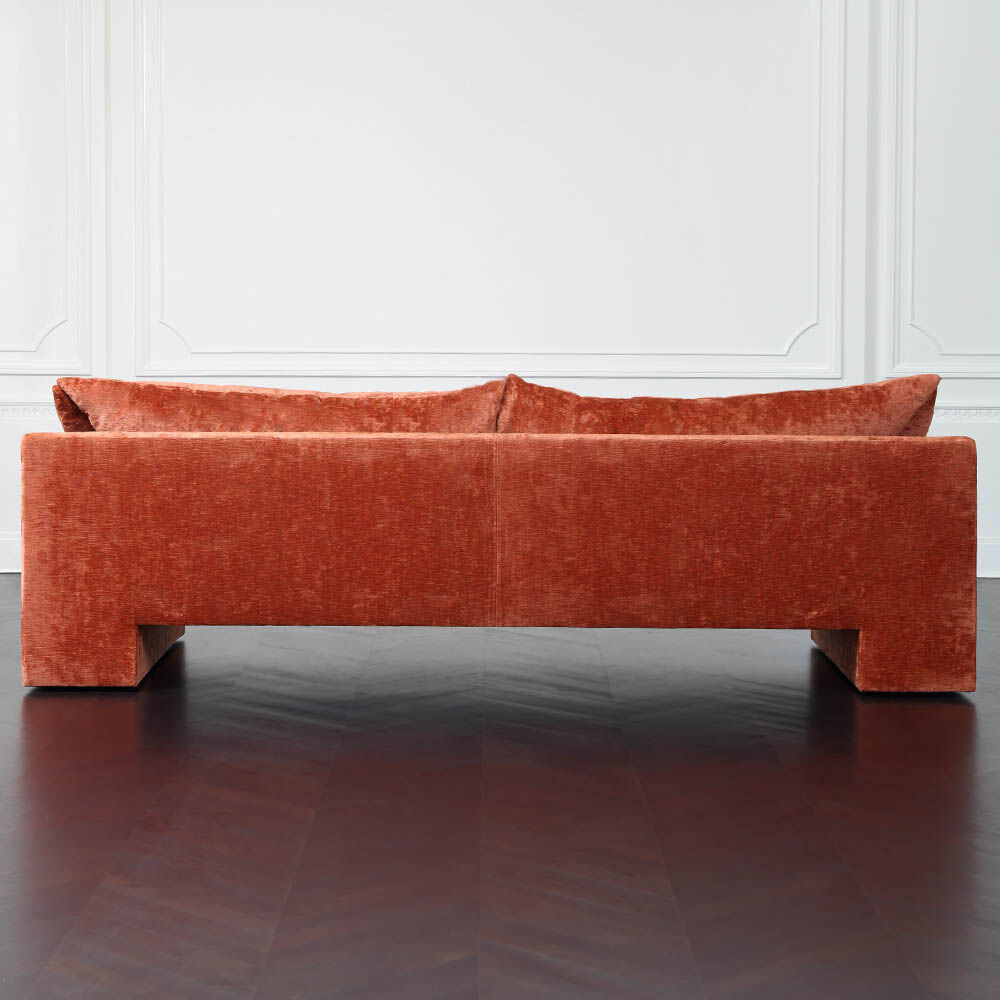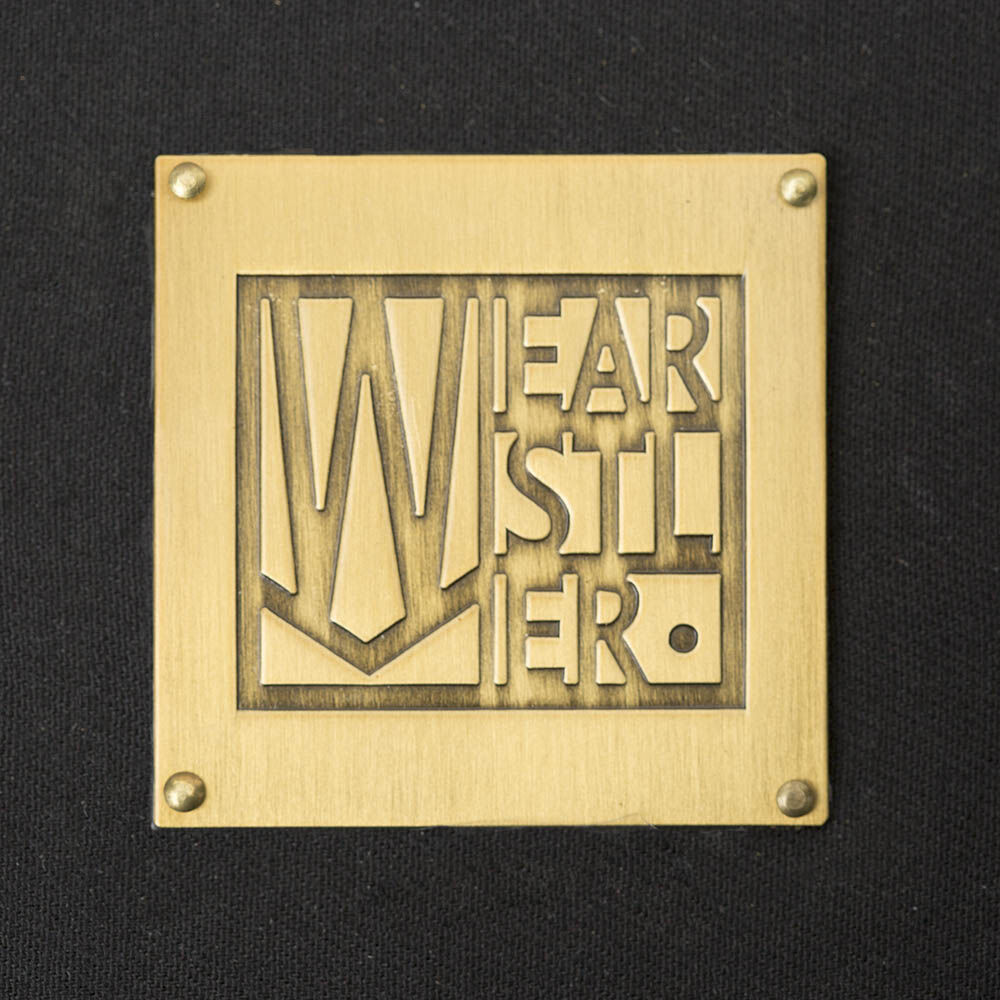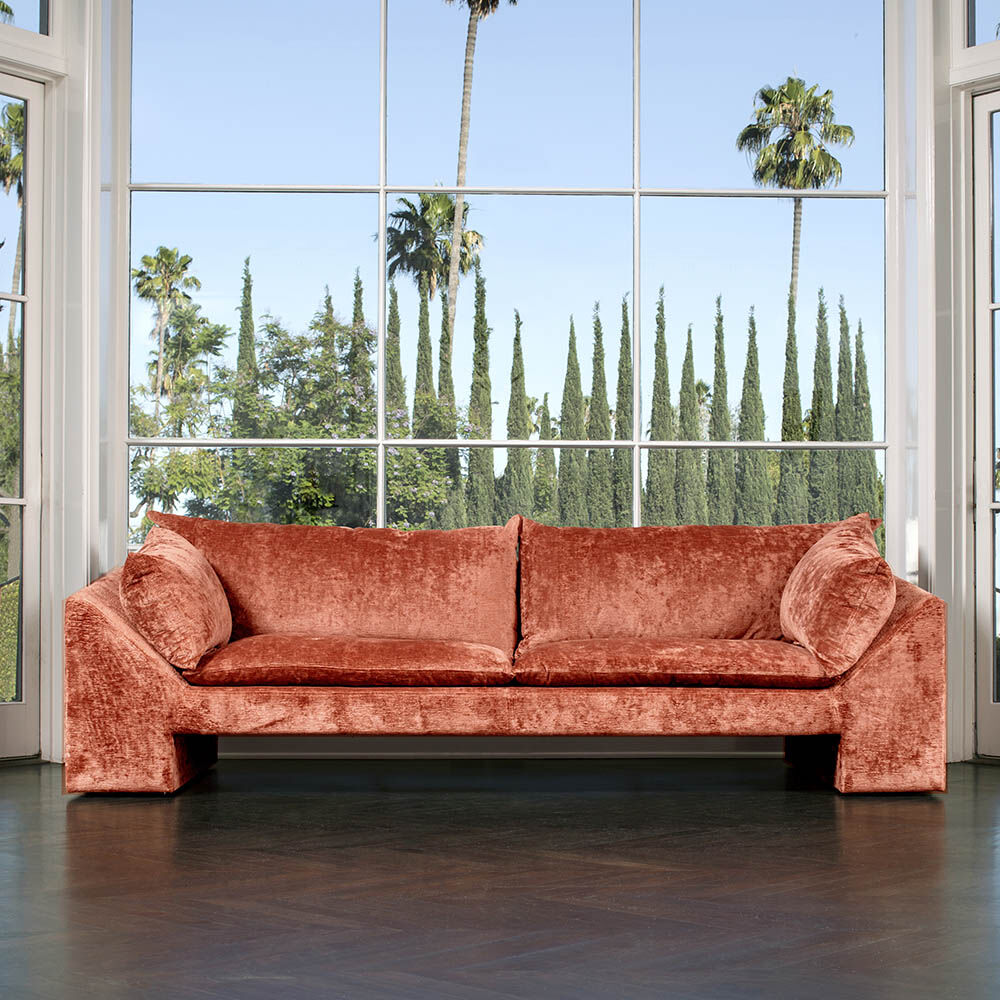 102"W X 38"D X 28"H - 16 3/4" Seat Height
This item ships using our White Glove Service or Door to Door Service.
Domestic and international delivery available.
May we suggest
Recommended

Recently Viewed