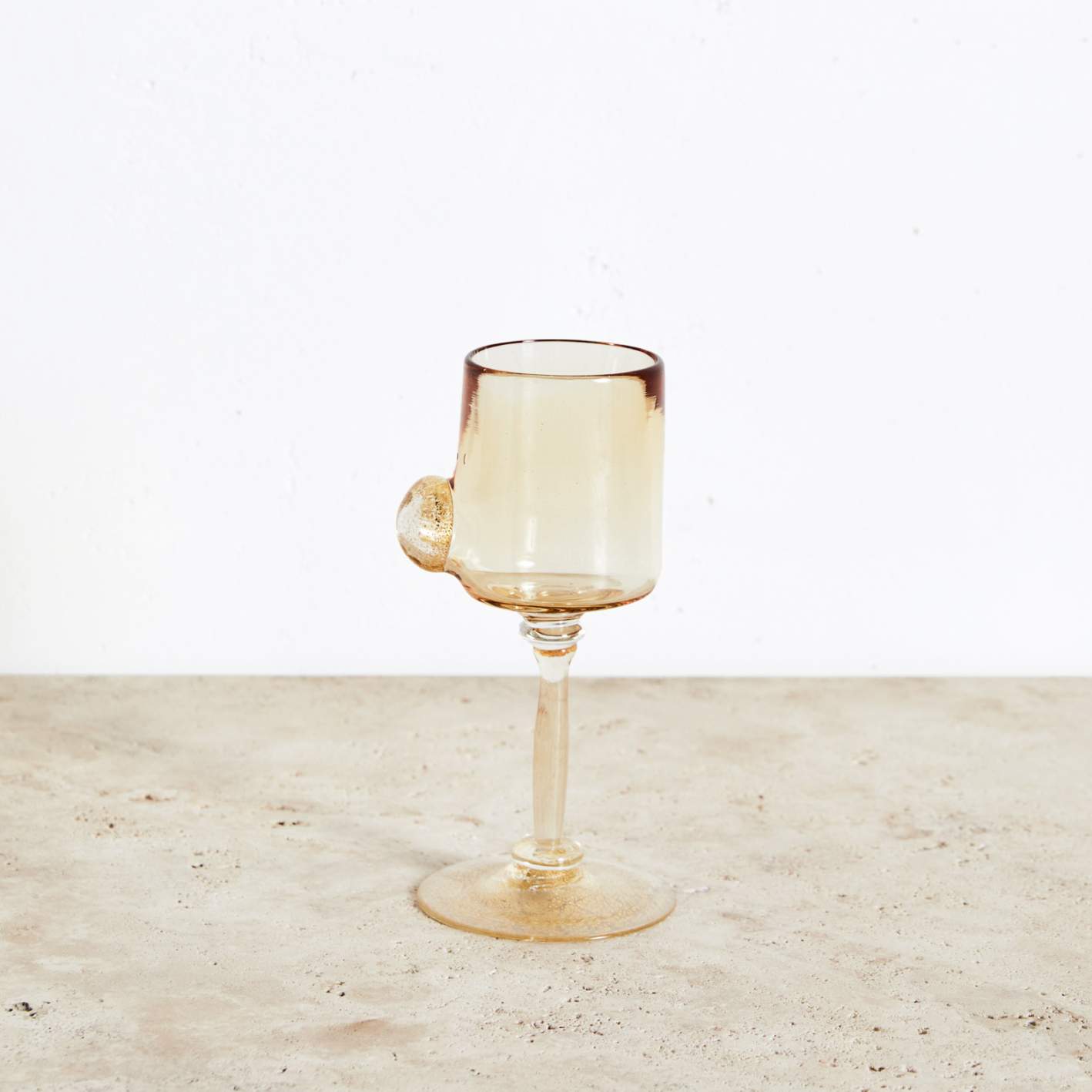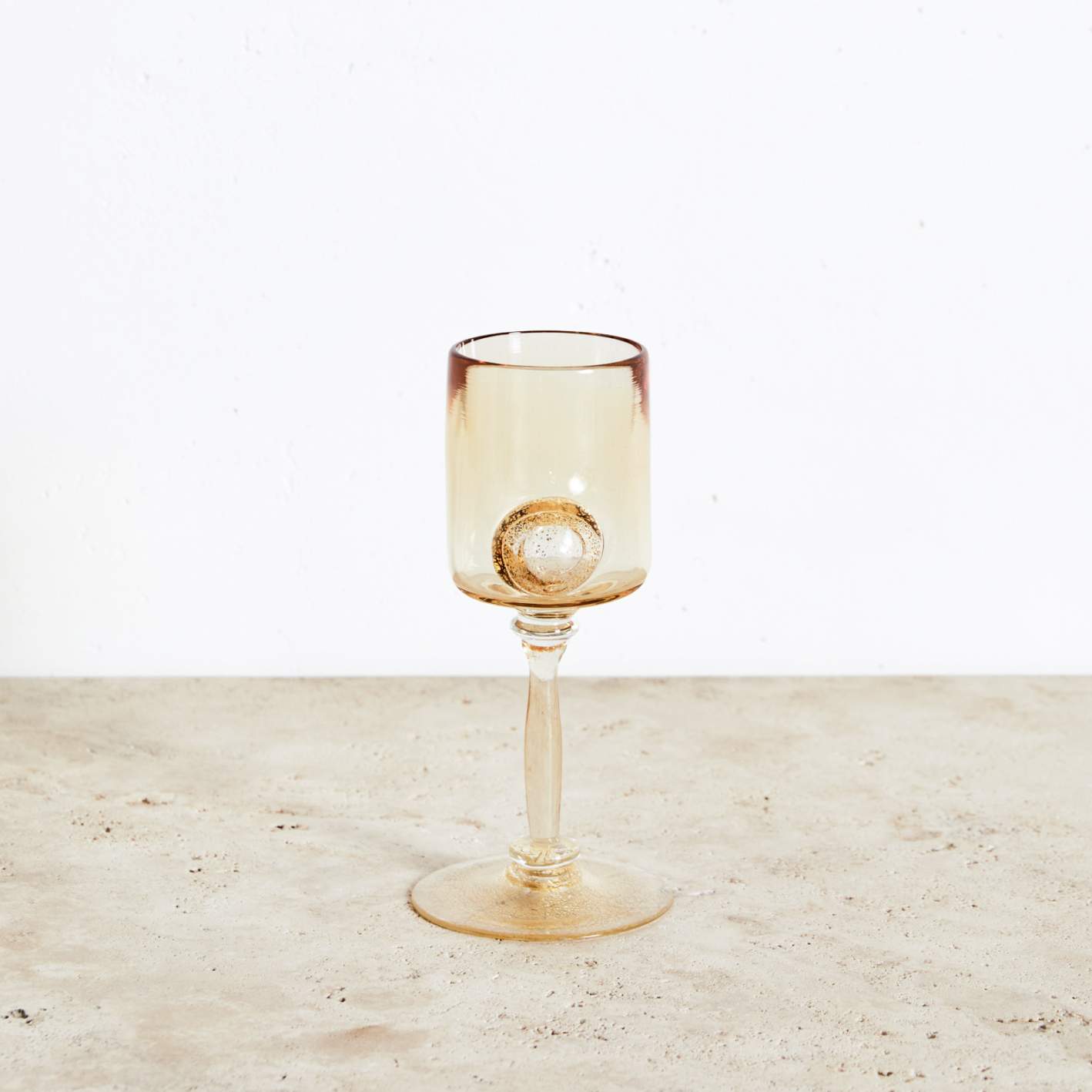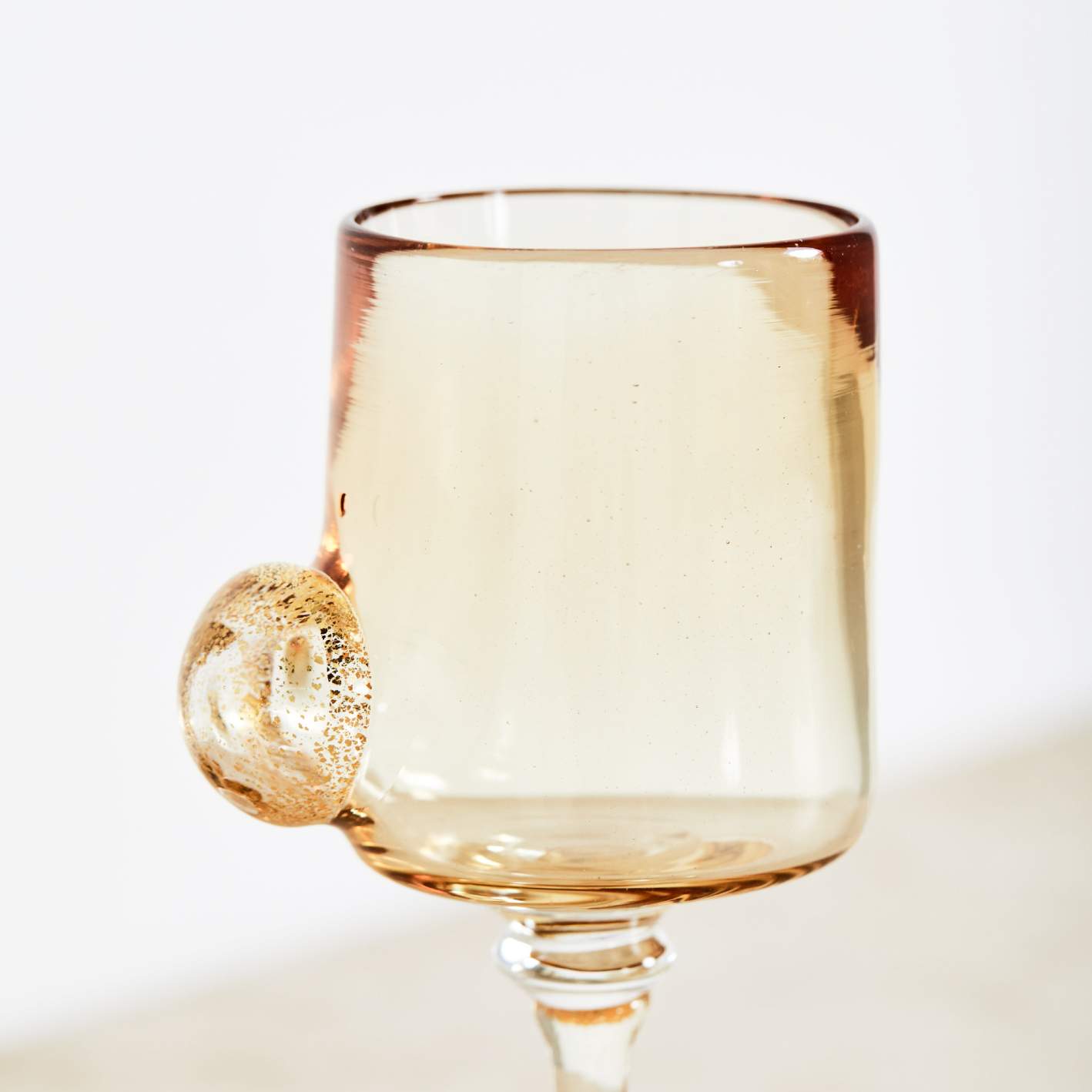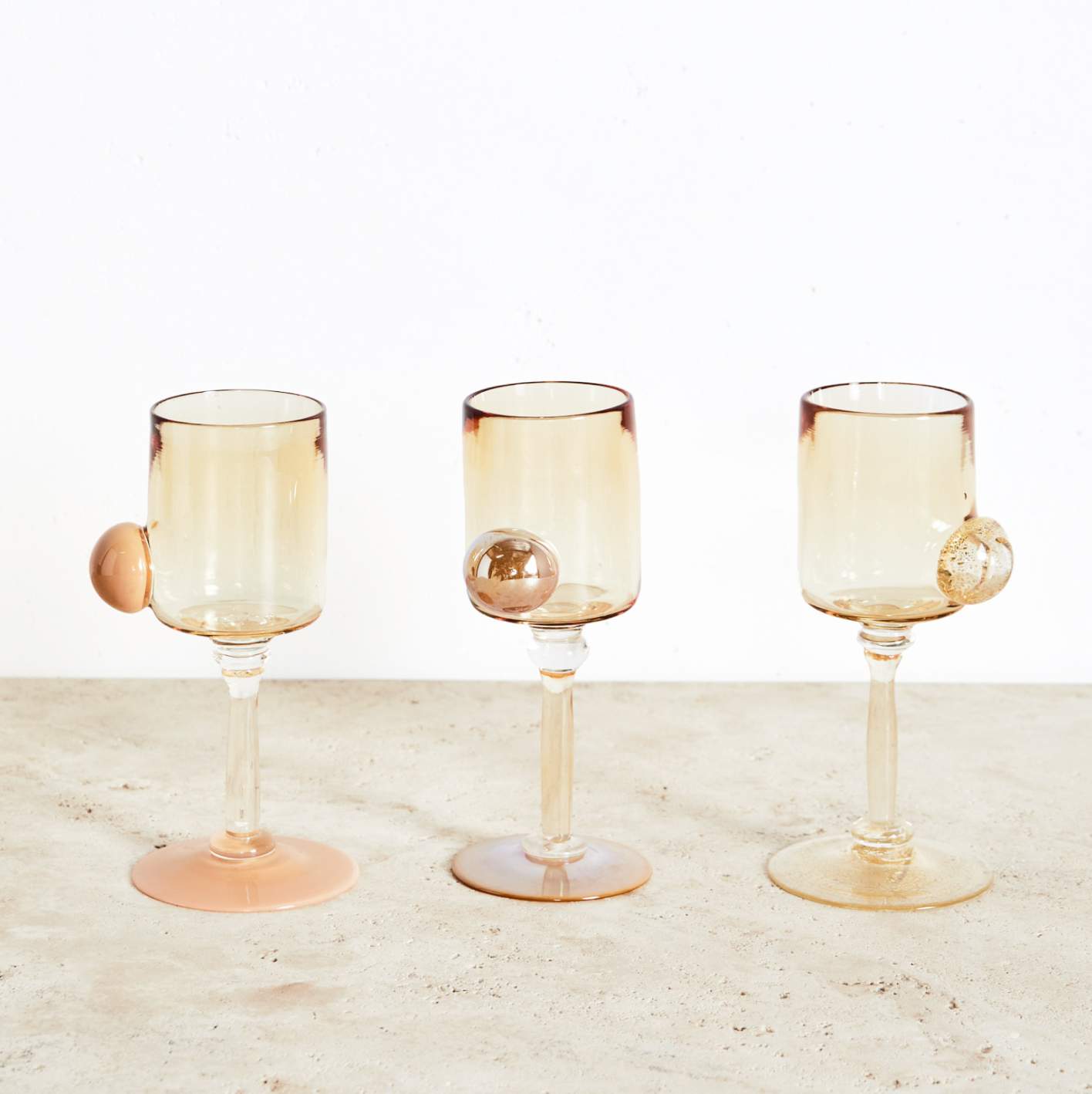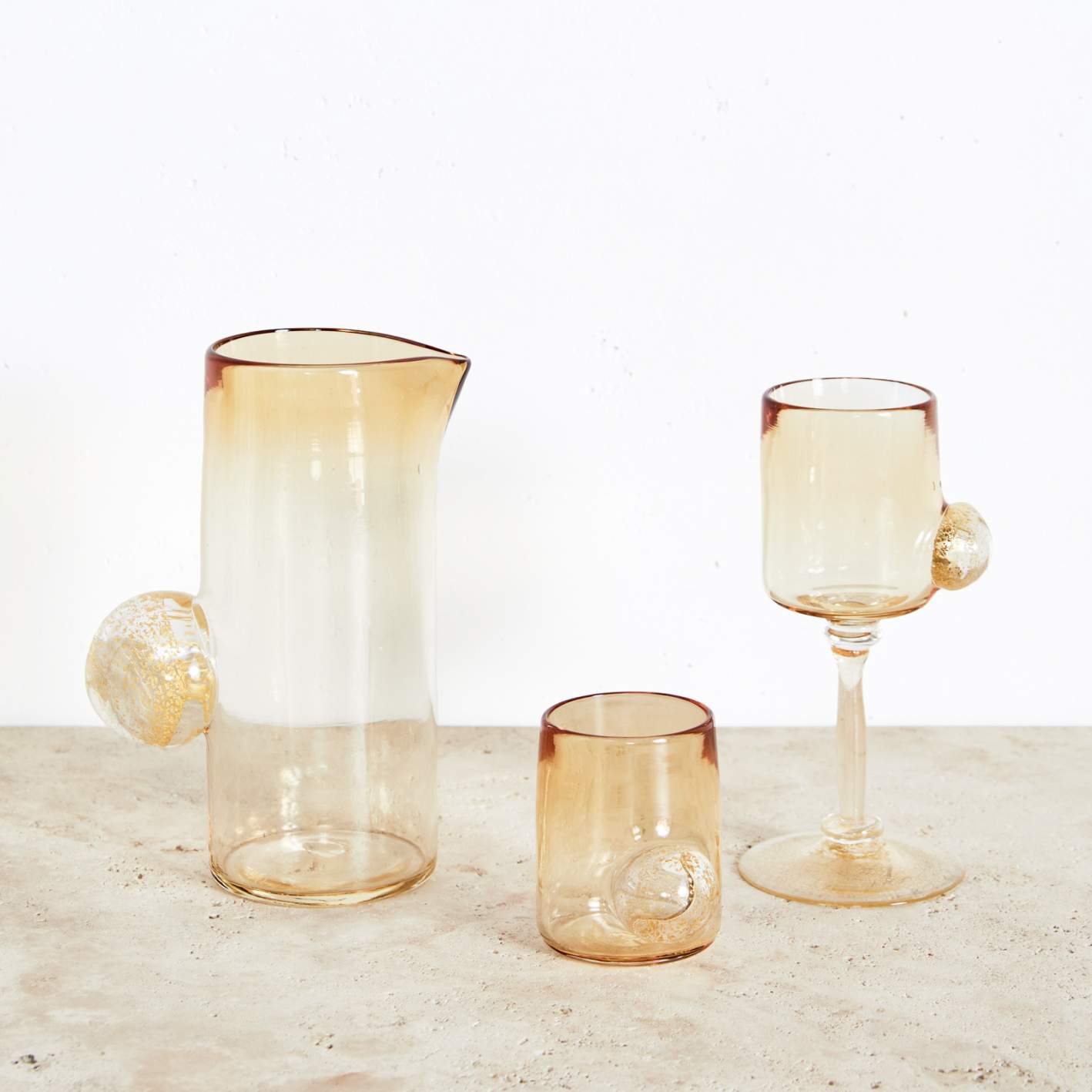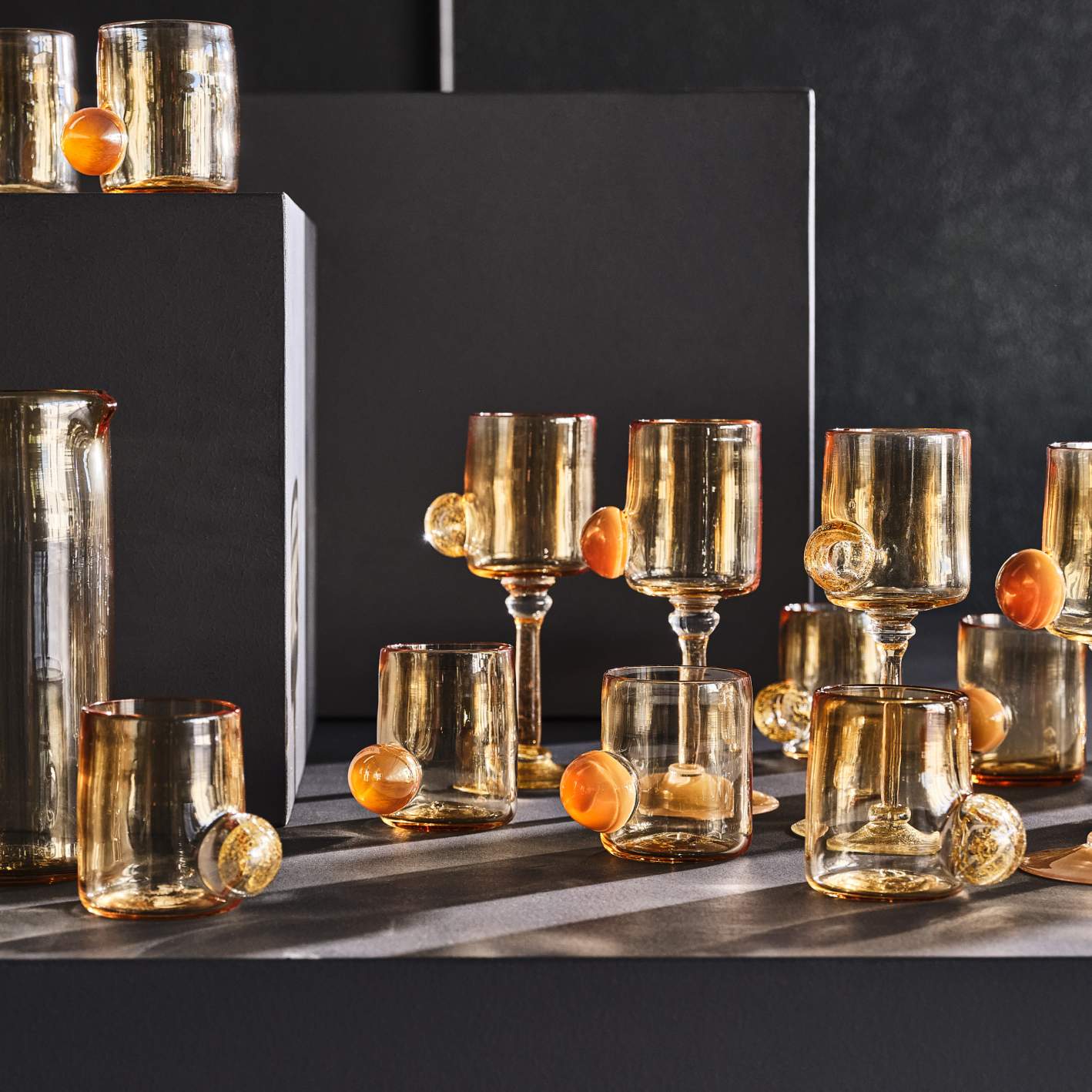 bubble wine goblet
Exploring the intrinsic behavior of molten glass using different craft techniques, the Goblet is an exquisitely proportioned hand blown glassware that elevates any tablescape. Due to the experimental process, each goblet is unique in form and cultivates an elevated entertaining experience.

Founded in 2020 in Brooklyn, New York - Sticky Glass by Grace Whiteside specializes in multi-functional, performative glassware distinguished by fluid florms, play on scale and ability to refract and catch the light.
Dimensions
Each goblet is hand blown and roughly measures 3.5" x 4" x 7"
Shipping
Domestic and international delivery available. Price is exclusive of packing and shipping fees. Please contact us for custom shipping quotes.