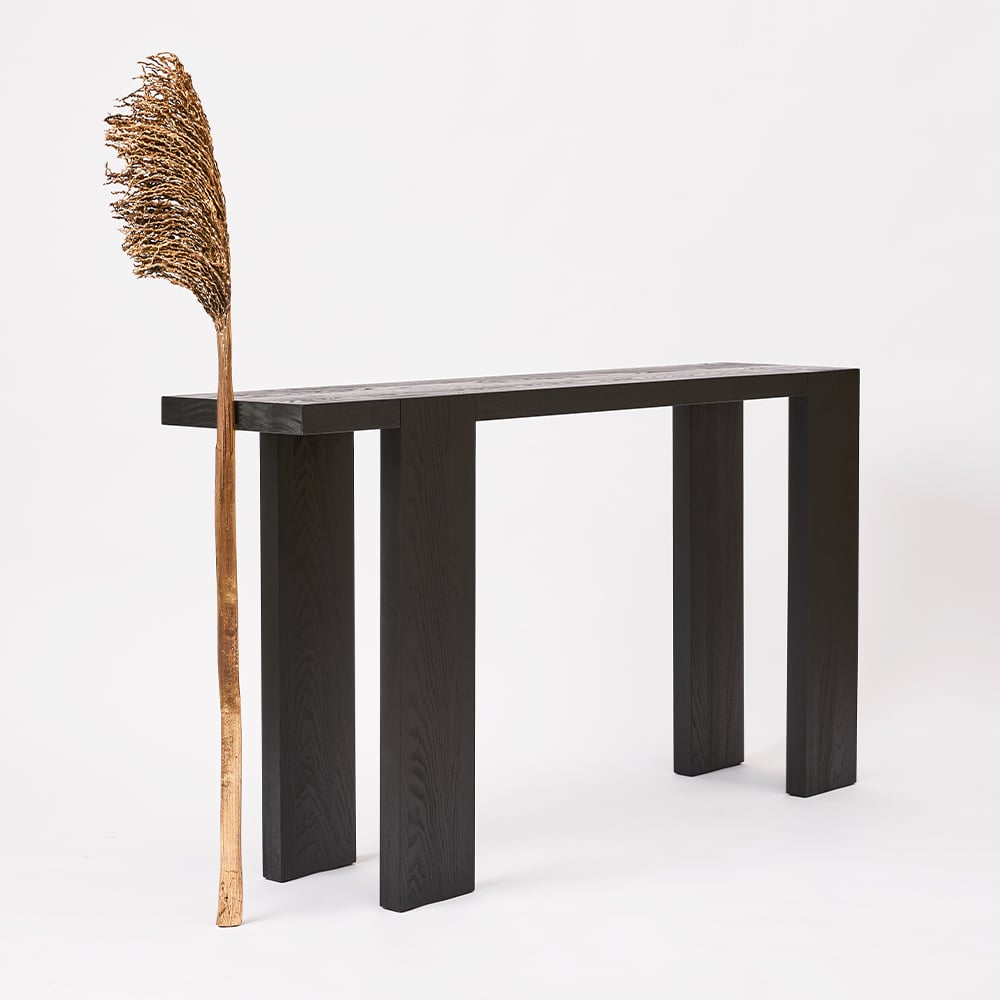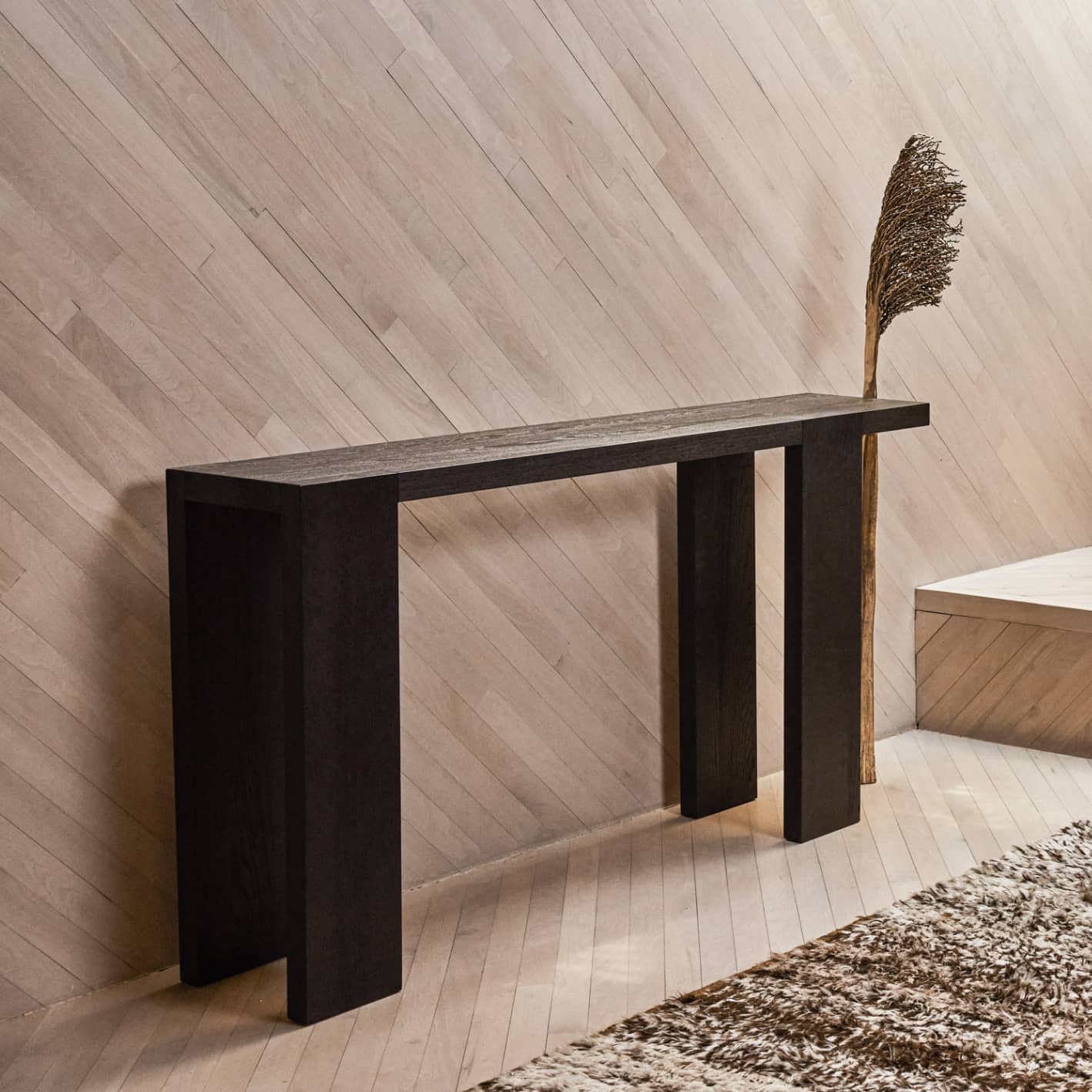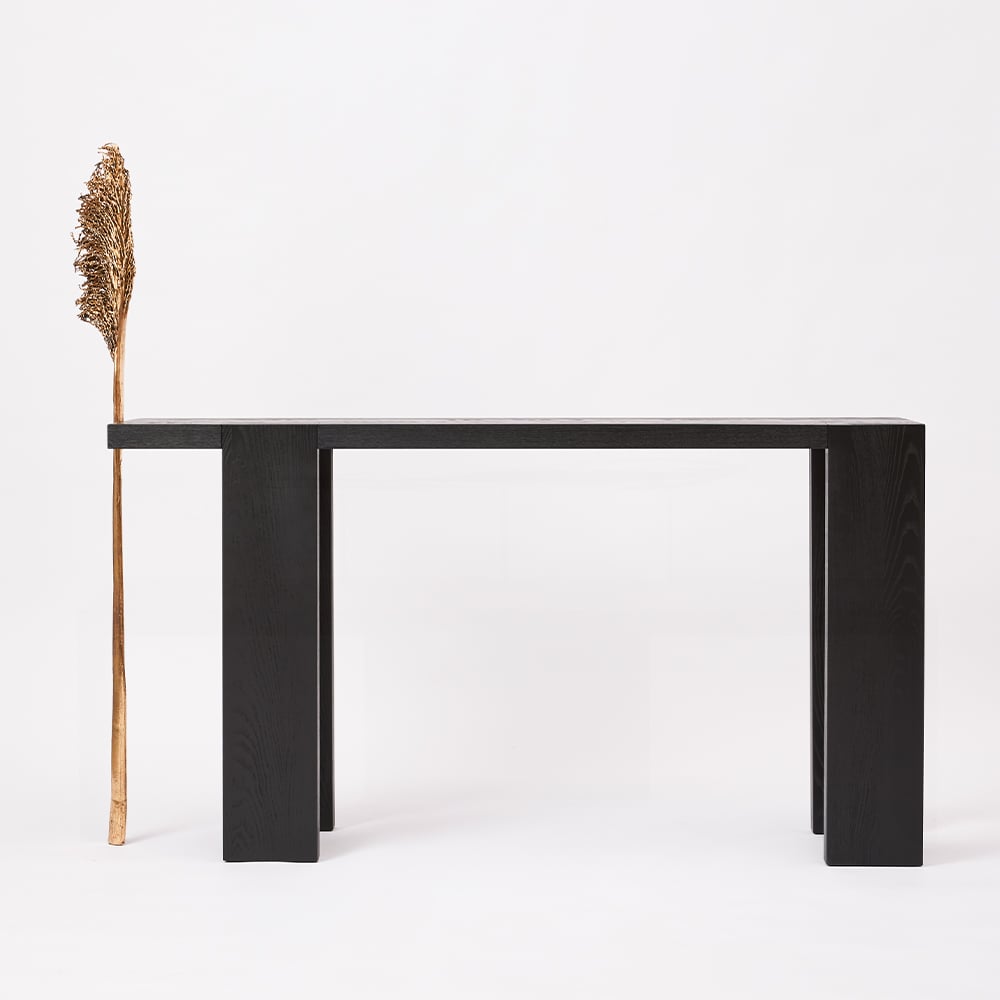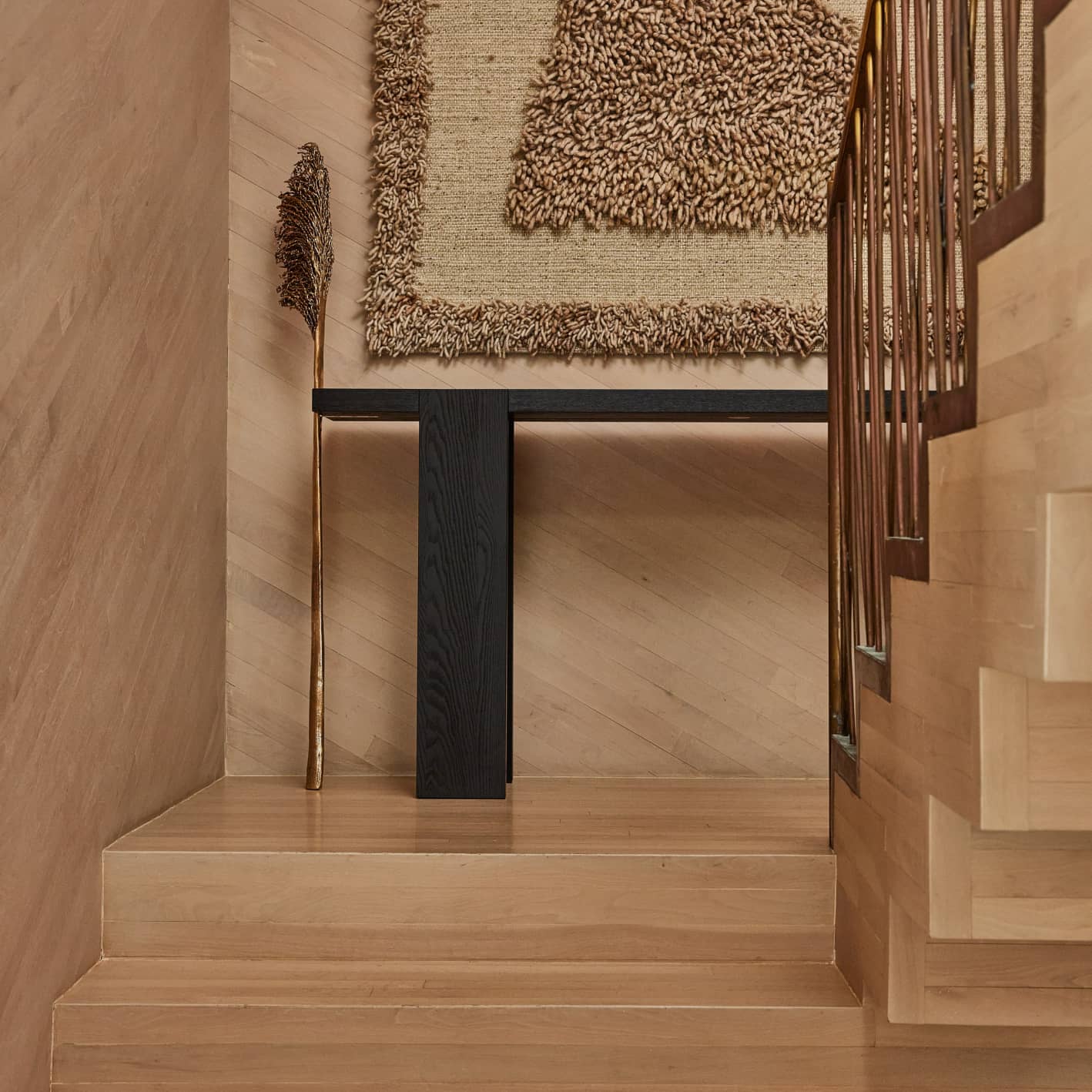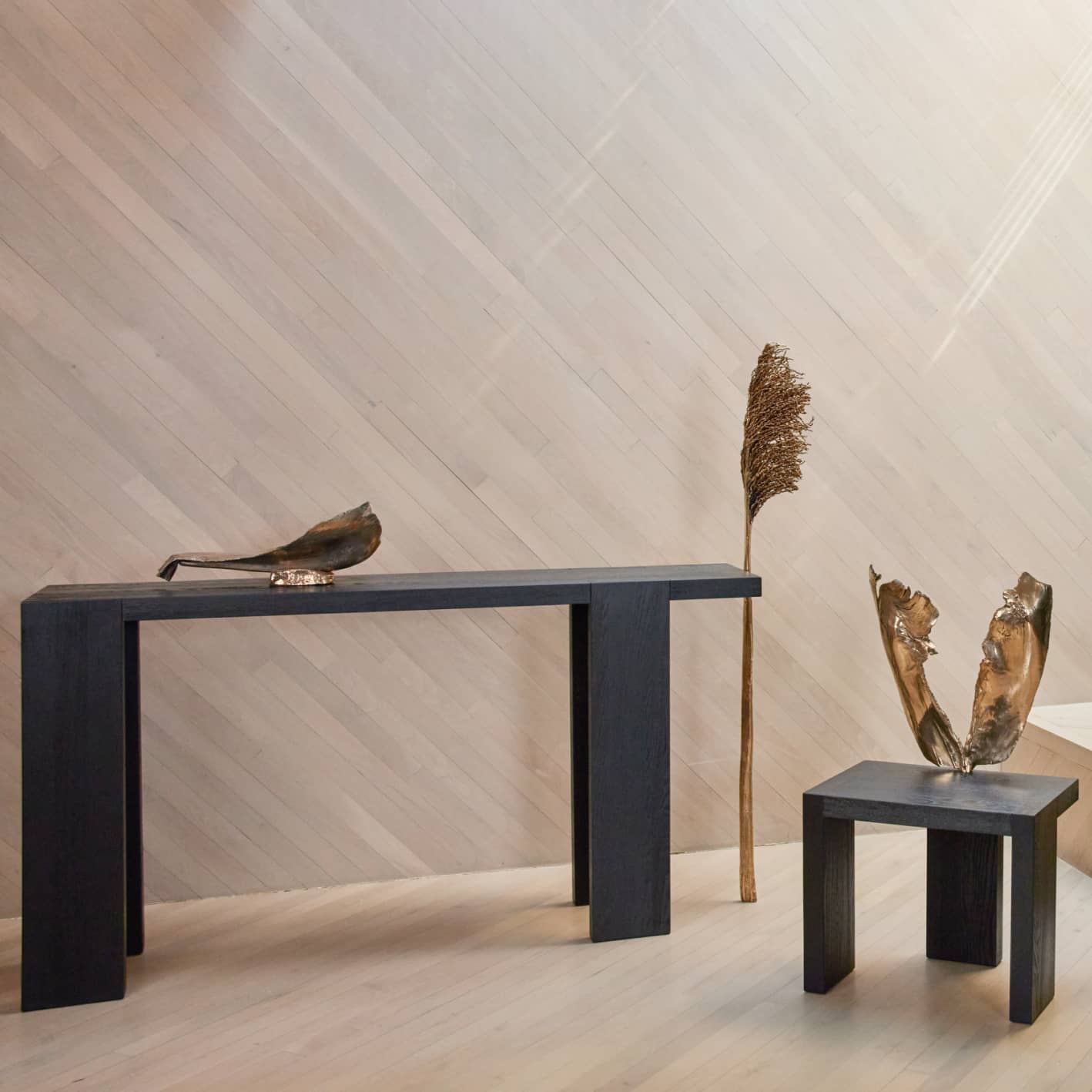 phoenix console
Third Nature translates Hagit Pincovici's distinctive style into a collection of unexpected forays and exciting new forms. Merging nature and design – the artist's background and graphic sensibility are evident in each exclusive piece, applying inventive use of natural materials discovered in Tel Aviv.

The Pheonix Console is both modern and luxe with texture and materiality that references the artist's affinity for nature. A date branch is sacrificed and reincarnated using traditional casting techniques resulting with a design that is delicate, yet strong. This intricate process ensures that each piece is truly one-of-a-kind. The stained oak console has been painstakingly wire brushed to retain the natural texture of the woodgrain and bring to life it's detail.

Due to the handmade nature of this item, please allow 14-16 weeks for production lead time.

Hagit Pincovici is a third-generation Israeli-born artisan whose critically lauded works span both art sculpture and ceremonial designs. Marrying traditional craft technique with rich materials and modern influences, her signature works encompass a range of modern contemporary designs infused with avant-garde flourishes.
Dimensions
60"W x 14"D x 48"H

Weight: 120 lbs
Shipping
This item ships using our White Glove Service. Domestic and international delivery available. Price is exclusive of packing and shipping fees. Please contact us for custom shipping quotes.